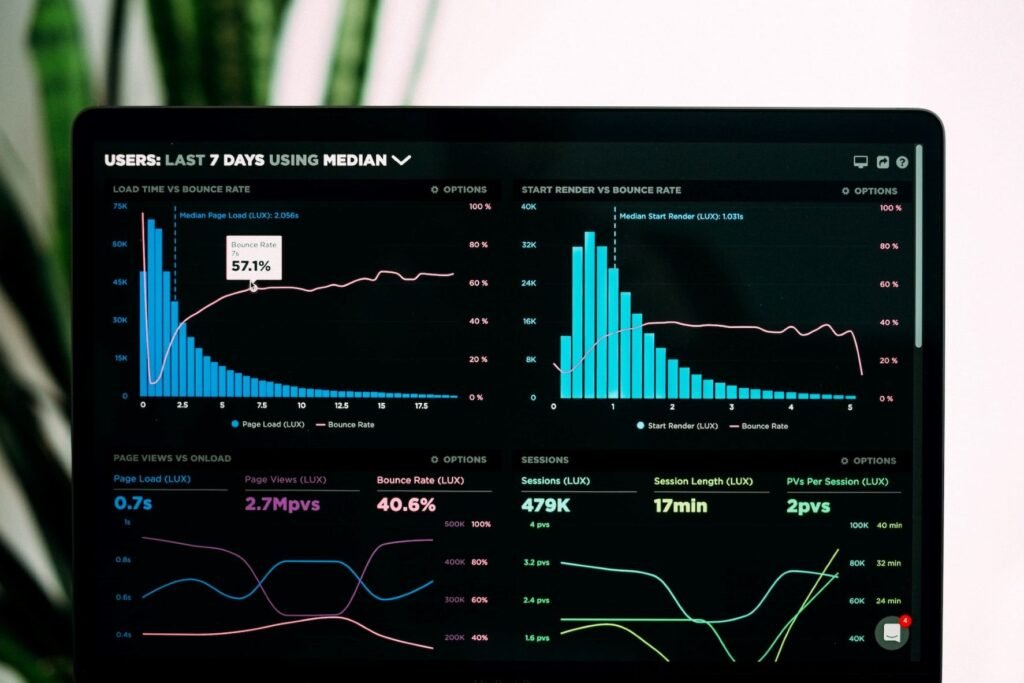 Creating something out of nothing – that's the goal for lots of people who would dearly like to work on and achieve something whilst not having a huge start-up budget. Thanks to the internet, the ease of internet search engines and the simplicity of building your own website, anyone can now build their own affiliate website without the need for a big start-up budget.
Working with the iGaming affiliate team at SlotsHawk.com, this is a business case study of how you can set up an affiliate business with nothing but your own hard work.
What is an Affiliate Business?
Affiliate marketing is the modern way of selling products. Affiliates are often the middlemen between a customer and the seller of a product or service. Affiliate marketers often use their own tech know-how to bring customers to other businesses.
The most common way is to utilise internet search ranking results to attract users to their own affiliate websites. Once the customer has landed on said site, they will use their content to then try to divert the customer to buy a product. The seller will then pay the affiliate a percentage of the money earned from the customer.
Google AdWords or Search Engine Optimisation?
The next step is deciding whether you want to concentrate on search engine optimisation (SEO) or use Google ads. Put simply, the former is more time-consuming but potentially much more rewarding whilst the latter is easier, but your profit margins are likely to be smaller.
What is SEO?
SEO is the practice of optimising a website specifically for search engines. The idea is that website owner ensures that they do as much as they can to ensure that Google likes their website enough to make it visible for as many Google search terms as possible. This consists of ensuring the content is up to scratch and that other websites are linking to your own. Here is Google's advice to ensure your own site is 'Google Friendly'.
Google AdWords and Pay Per Click
Alternatively, you can pay Google to ensure that you rank on the first page for as many terms as you like. Of course, certain terms cost more than others and this is known as pay-per-click (PPC). When you pay to feature on the first page, you pay Google for every click your website gets, regardless of whether the user converts to your website. The key to making PPC successful is ensuring that your website is extremely user-friendly and is good at generating sales from as many customers as possible. Here, you can find more advice from Google on how to get the most from PPC.
Five Important Factors to Consider Building your First Affiliate Website
The most time-consuming part is planning and building your first affiliate business. Here are five important factors you should consider if you plan on building an affiliate business:
Plan your niche and content before you consider anything else.
Use WordPress if you are not an expert at building websites and purchase a theme.
Ensure your website is user-ready before making it visible to search engines.
Strike deals with sellers before launching your site.
Concentrate on writing quality content that helps users.
The most important aspect is firstly to figure out exactly what your website will offer. In the next part of this article, we will discuss some of the different affiliate niches you can build.
Amazon Affiliates
A lot can be said of online businesses which work with Amazon. According to Amazon experts like Bashar from BJK University, there are both positives and negatives to being an Amazon affiliates website. First of all, let's look at the advantages. Amazon is the most trusted online marketplace. If a customer goes from your website to Amazon, there should not be any concern that the customer won't then go on to buy a product due to a lack of trust in the seller.
However, there are also negatives. To start with, the percentage of the income you will receive as an Amazon affiliate is low, as little as 10%. Although with that being said, Amazon buyers are often lifetime customers, so you can earn a percentage of all of their purchasers. Some affiliates have told us that Amazon is a little difficult to work with. In addition, a lot of potential customers already have Amazon accounts, so customers may bounce from your site to Amazon without you being able to earn a percentage of the commission.
Find more information on becoming an Amazon affiliate here.
iGaming Affiliates
The iGaming industry consists of online casino and online slot affiliates and operators. The essence is that the affiliates within iGaming are the middleman between potential online casino customers and the online casinos themselves. Becoming a successful affiliate within the iGaming niche is considered to be one of the hardest to achieve. The competition is rife. However, the riches are there for successful businesses. UK affiliates can expect deals of up to 50% revenue share with the casinos. This means that any customers which are sent to casinos by affiliates will earn up to 50% of the losses. If a player loses £1,000, the affiliate can earn £500.
Some niches within iGaming include websites writing primarily about live casino games, online slot games and even online bingo. Some keyword terms are easier to rank in Google than others. There are websites which look for traffic centred around UK slots bonuses in 2022, for example. Whilst other sites are much broader and look to rank in the hundreds of thousands of terms. Of course, the more content your site has, the more terms you are likely to rank for. Many of the most successful affiliates within iGaming are staffed with thousands of employees. There are lots of excellent affiliate websites which you can use for inspiration for your own website too.
Esports Skins
One of the newest and most profitable affiliate businesses is creating a website designed for purchasing skins for Esports games. In esports games such as Counter-Strike: Global Offensive (CSGO), players can achieve skins for their weapons by completing certain missions and climbing up gamification scales. However, some skins are incredibly rare. One way to get these rarer skins is by purchasing them online. There are now plenty of successful affiliate websites which work as the middleman between esports players who are looking to purchase skins and those sites which sell them.
Again, the competition is rife in this industry, but there are lots of other affiliate sites which you can take inspiration from. We recommend only entering this niche if you have a passion for esports.
Final Words
We hope you have found this advice useful. Our final piece of advice here at BusinessCaseStudies would be to not procrastinate. If you have an idea for a site then you should find a host, purchase the domain name and get to work straight away. WordPress is easy to use and you can begin creating content on your website straight away.