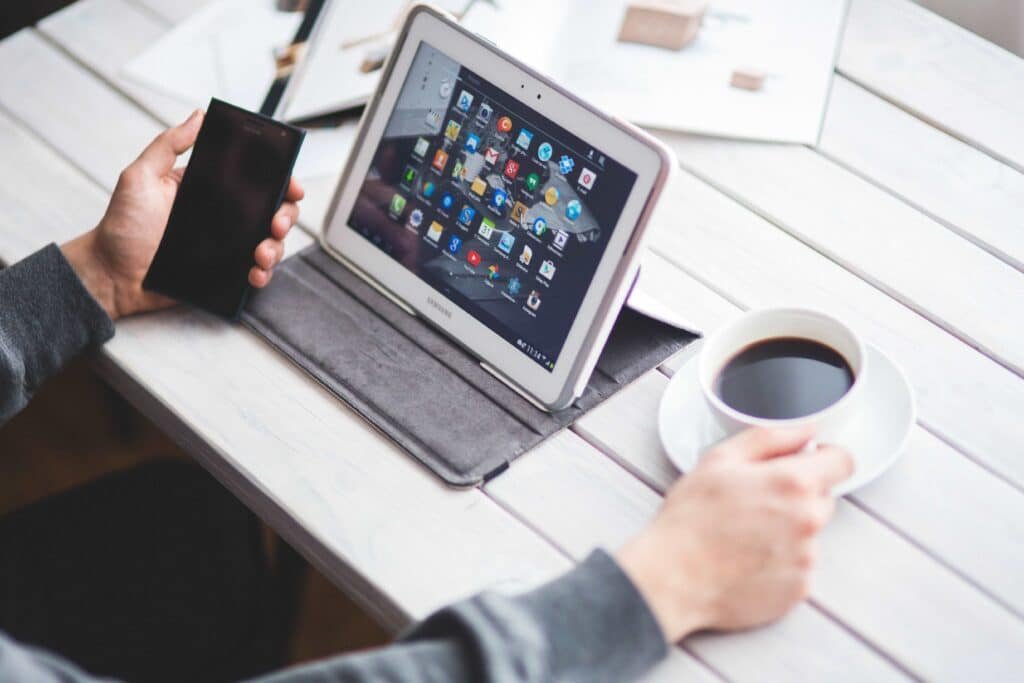 Live social discovery app Yubo is popular with Generation Z, who make up roughly 99% of its users. Gen Z is made up of people born from 1997 to 2012. This generation comprises 26% of the world's population. Nearly 99% of Gen Z members own a smartphone or have access to one and spend a lot of time on social media platforms.
Yubo launched in France in 2015. It makes it easy for Gen Z to make friends and hang out online. Its users can connect in real-time by swiping between profiles, livestreaming, chatting, or gaming. 
It sets itself apart from other popular social media platforms in a plethora of ways. First, it has none of the traditional approval metrics that are popular on other social media platforms, such as likes and follows. The live social discovery app's founders purposely eliminated those to empower users to connect as authentically online as they would offline.
Additionally, instead of users being limited to the people and topics they're already familiar with. The live social discovery app allows users to interact with individuals from different backgrounds. And allows them to discover new communities and gain knowledge of unique experiences. On the platform, users can connect and interact with members in their age group.
Those who spend a little time on Yubo will notice that it doesn't focus on influencers and celebrities. Eliminating both also removes the commercial push of having those user groups on a social media platform.
By avoiding those criteria, members can focus on real-time interaction and socializing without the demand of performance. It's also specifically intended to encourage young people to establish new relationships outside their immediate social circles. In contrast, most social media platforms strive to connect their members with existing friends in their networks.
The app is free to download. Users can pay for the in-app currency, YuBucks, to enhance their experience. YuBucks can be used to purchase Boosts to increase the visibility of users' livestreams, and Power or Elite Packs. Which include premium and exclusive features, including the ability to see which users have viewed your profile. 
Yubo's Got What Gen Z Wants 
Gen Z is changing how the world handles business and connections on social media. The Rise of Generation Z, a 2023 report by Paychex Inc. Found that Gen Z is the only part of the labour market that shows growth. Members of this tech-savvy population have surpassed baby boomers in the workforce and they significantly impact how tasks get done.
"Gen Z will transform and disrupt the workplace more than any generation," Mark Beal, assistant professor of professional practice and communication at Rutgers University, told Forbes.
It's not all work and no play. Gen Z wants more from social media platforms, too. Business intelligence company Morning Consult reports that 38% of Gen Z members spend more than four hours daily on social media. The survey found they also spend more time hanging out with their peers online than in person.
According to a survey by YPulse, in Europe, 44% of Gen Z use social media to learn new things. That demographic appreciates that Yubo offers multiple points of view on any given subject. The survey's participants were 2,500 young people from France, Germany, Italy, Spain, and the United Kingdom.
The survey found that social networks are the top choice for 60% of 13- to 22-year-olds to learn more about a subject because of the diversity of viewpoints. Yubo has nearly 80 million users spread throughout more than 140 countries.
Sacha Lazimi, co-founder and CEO, stated, "Yubo is a response to a fundamental need of Generation Z socializing and creating friendships in the digital world in the same way as in real life."
The live social discovery app has updated its in-app onboarding interface. And tags feature so users can get in touch with friends internationally based on their interests. More than 6 million users have already embraced the tag feature to showcase their love of everything from food and pop culture to TV, music, movies, and more. 
It's easy because users can add tags to their profiles when they create an account. Members' top tags appear directly in their friends' tab to ensure anyone can curate their community of friends with the same interests. The tags are a great way to let other users know what topics they want to discuss. 
Lazimi stated, "We want to ensure that our users have the best possible experience on the app, meeting new like-minded people and creating friendships. And connections with others."
Why the Live Social Discovery App Is One To Watch
Tens of thousands of people join Yubo daily. Since 2015, the live social discovery app has connected over 2 billion people. Its users have sent over 10 billion messages, and more than 30 billion livestreams have occurred on the platform.
The app's global success demonstrates that it's becoming a daily essential for youth worldwide. The social media platform recognizes its role in establishing a safe space for young people to interact and expand their social circles. The platform prioritizes safety, employing high-tech tools, livestream moderators, and human safety specialists. This will ensure every user can socialize as safely as possible on the app.
It's the world's first major social media platform to introduce real-time audio and video moderation for live streams. Andy Burrows, former associate head of child safety online at the National Society for the Prevention of Cruelty to Children, stated, "We know there's more that social networks can do, and some sites like Yubo already have good practice on livestreaming."
The live social discovery app embraces a user-friendly education philosophy to instruct users about online safety best practices, accountability, and the importance of respectful online behaviour. Annie Mullins, a member of Yubo's Trust and Safety Board, stated, "Young people make mistakes that's part of growing up but it's important that social media providers offer safety nets for them and nudge them in the right direction when their behaviour could put them at risk."
Yubo remains committed to social discovery and gives users a personalized experience. It's included in France Digitale's LETS 2023, the Leading European Tech Scale-Ups Index, which contains 135 impact-driven, lucrative tech companies.