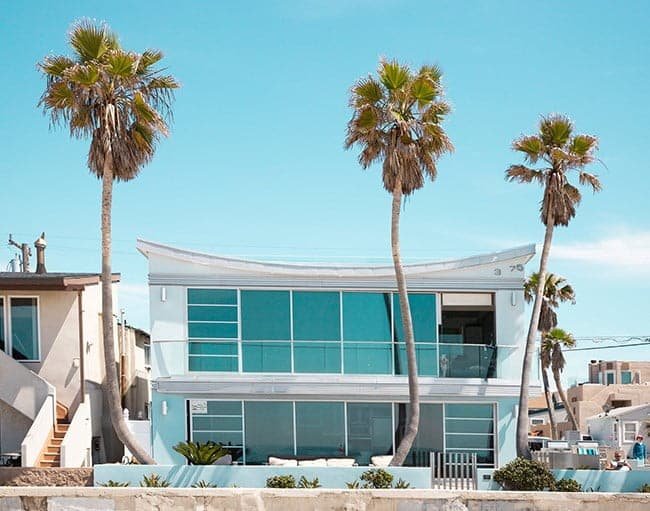 There has been a substantial increase in the peer to peer vacation rental industry in the past few years with many people using their homes or even buying up investment property to use specifically for short term rentals. Running a vacation rental business has become one of the most popular ways to generate income. Several vacation rental listing sites are available that help owners advertise and market rental property and connect with potential guests that are searching for the perfect place to stay.

The growing popularity of making money this way means that running a vacation rental business is becoming increasingly competitive. As a vacation rental owner, you will want to rent your property successfully and generate top rental income. To achieve this goal you will need to market your vacation property as effectively as possible.

Perfect your Property Listing
To run your vacation business successfully you will need to generate a listing that instantly captures the attention of potential guests. As part of your vacation property management strategy, you will need to write a compelling description that highlights the best attributes of your rental property. If there are area attractions close by or your vacation property has state of the art tech equipment then include that information. Include photos that are of high quality and show off the best features of the home. Professional photography can be a worthwhile investment when running a vacation rental.

Competitive and comparative pricing
Part of running a vacation rental business is to keep up with the competition, a good pricing strategy is a vital part of property management. Your vacation property will need to be priced in line with other homes in the area allowing for variables. CaravansForSale, who facilitate a caravan and motorhome hire service, say that competitive pricing options are key for driving new and returning customers. Consider factors such as:

Size of the property
Standard of decor
Amenities
Neighbourhood
Proximity to area attractions
Time of year
A search of listings on other vacation rental sites will give a good indication of how other short term rentals are being priced, which will give you an idea of what your local market will bear.

Automate your business with vacation rental software
There are many processes to be managed when operating a vacation rental business and effective communication is a top priority. To help run your business as smoothly as possible consider using vacation rental management software. These software packages are designed to automate much of your guest communication and keep you on schedule for tasks like

Guest check-in and checkout
Guest messages
Review management
Cleaning control
In addition to keeping you up to date with your daily task list, these software packages can also help you with income tracking and automating pricing to increase your payouts from the vacation rental properties.

Be clear about the house rules
Any guests that are staying in your vacation property need to be clear about expectations while they are in your home. If the neighbourhood observes quiet hours after 7 PM or any spills result in a cleaning fee, this should be clearly detailed in your 'house rules'. Ensuring your guests are clear about what is and is not acceptable will help to avoid any problems.

Generate positive guest reviews
Provided that your guests have had a good experience during their stay you should be able to obtain a positive guest review. These go a long way to securing future bookings so it is worth ensuring good customer service for your guests while they stay at your vacation property. If they are satisfied with their experience then ask them to leave a brief statement that future guests can read.

Seek adequate insurance coverage
Almost all businesses require some form of specialized insurance and running a vacation rental business is no exception. Using your home as an investment property to generate rental income will mean that you will need to have the correct coverage to protect yourself and guests staying in the rental property. While damages are an unfortunate part of vacation rental management, you will also need to be covered in the event of any accidents, fires, or flooding.

Conclusion
The potential profits from renting your own vacation property can be appealing and quite large with the correct approach. While many owners currently rent out their homes this does not mean that they are managing their guests or income in the best way. These tips will help you to maximize your rental income by advertising your property in a way that appeals to guests and manage your vacation rental business effectively.