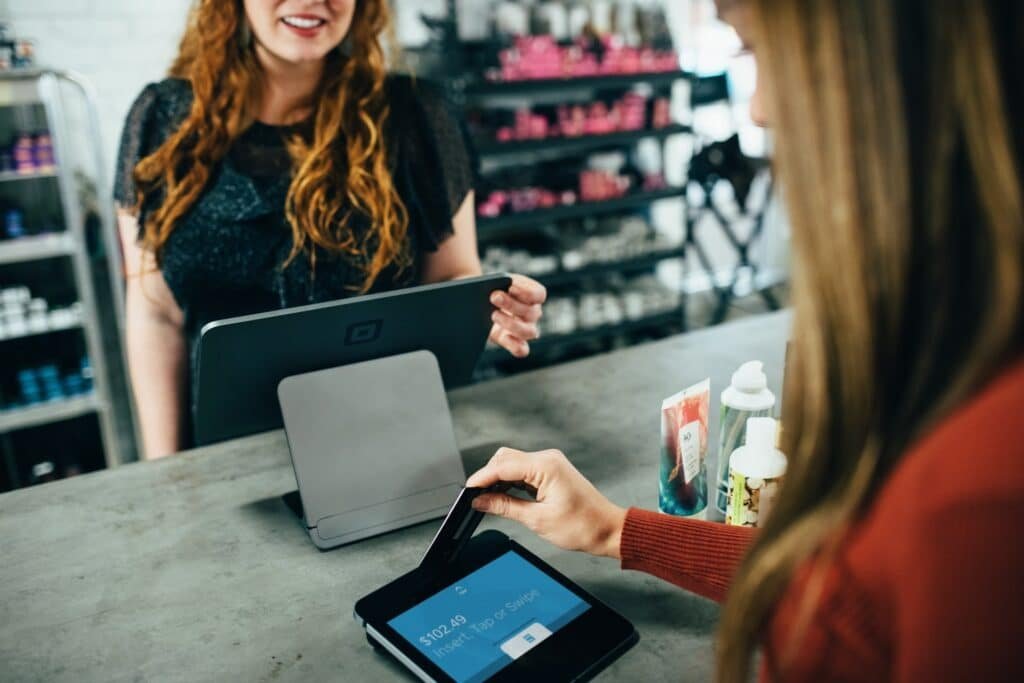 The challenging part in the success of any brand or product is getting into the minds of the customers. Unless you know what they want, you won't be able to develop a product that they would like to buy.
This makes it essential to understand the preferences of your target buyers, new technology, and buying trends. This will help you draft a customer journey map.
You should also look for answers about why customers spend hours browsing your products only to leave without buying anything or why it takes them so long to get to point B from point A. These answers will help you understand your customers' journey and boost your sales with an effective customer journey map that's the key to your client's experience with your brand
You can use the customer journey map template available online to draft a practical map.
To put it in simpler words, a company demonstrates the touchpoints that its customers have with it both offline and online. However, currently, we are focused on our customer's digital journey.
How To Create A Customer Journey Map
As the name suggests, customer journey maps are visual representations of a customer's journey to reach your brand. It will include all the paths your customers touch through to make a purchase on your website.
Here's how to build one:
1. Establish Clear Objectives
It is essential to know why you're creating a map before you begin to draft it. Define the goals you have for your map? Who or what is it precisely about? What practices will form its basis? Answer these questions to get a list of clear objectives that will further guide you towards drafting a practical customer journey map.
2. Outline Buyer Personas And Describe Their Goals
Based on the goals defined in the previous step, create a buyer persona for your brand to represent your company's average customer using all psychographics and demographics. It will set your company in the right direction to create a journey map to lead your customers to you.
Once you have a persona for your targeted customers, get their input to create a map that speaks for their interests. Next, conduct research involving valuable customer feedback. You approach this through user testing and questionnaires. However, this research should only be conducted among actual customers or prospects because only they can tell what they want.
Some questions that you can include in the questionnaire are:
What first brought you to our website?
Where did you hear about our company?
What do you expect from our company when you reach out? Are there any problems that we can help you solve?
3. Highlight Your Target Customer
Now that you have grasped the different personas your business attracts, only one or two of them are in your vision while drafting the customer journey map. It will only capture one customer's experience who's taking certain actions and choosing a specific path to reach your company.
Considering a variety of personas while mapping a journey will only confuse your direction. Instead, your customer journey map should precisely reflect your customers' experience.
4. Create A List Of All The Touchpoints
Defining the touchpoints will let you know what actions or paths your customers will take. To create this list, you will need to jot down all the paths your customer might cross online to get to you. Some examples of these would be:
Paid ads
Social channels
3rd-party review sites
Email marketing
Online mentions
You can do this by running a search query on any reliable search engine like Google of your brand. In the search result, you will see all the pages that lead to you in one way or another. Then, use Google Analytics to verify these results to check whether those pages are really driving any traffic or not.
Narrow down the list of the most commonly occurring touchpoints and check what actions are associated with each one of them.
Actions: This will include the list of interactions that your customers will make with your company. For example, someone running a search query for your keywords or opening your email.
Emotions: Customers' actions are guided by their emotional actions. However, their sentiments are not consistent throughout the journey but keep on changing at every step.
Pain Points: You should be aware of what has brought in more customers and what is being a hindrance between you and your customers. The most common pain point is cost.
5. Define The Availability of the Required Resources
You should be able to define the resources available to your customers and those still lacking in the customers' journey. So, it's significant to take a tour of your inventory of resources and figure out the currently unavailable ones but will be required to enhance the customers' experience.
6. Personally Experience The Customer Journey
To explore the efficiency of the customer journey, go through it yourself. You will get firsthand knowledge about its flaws and fixes you need to make. No company can move forward without completing this process. Analyze the results that tell you the number of people leaving your website without making a purchase. Figure ways to support these customers more efficiently.
7. Make The Necessary Changes
With the data analysis, you will be able to make sense of every part of your customers' journey.
Your website's looks and social media are essential considerations. Make the appropriate changes to the touchpoints in order to know how they should behave. For example, make your call-to-action more compelling, write longer product descriptions, etc.
However, even when you think you have achieved perfection in mapping out your customers' journey, the work should never stop there. It has to be a constant work-in-progress. Review and make necessary modifications on a monthly or quarterly basis. This will help you identify new opportunities to streamline your customer journey. Data analytics can also prove to help check for any obstructions.
Wrapping Up
Without a customer journey map, your business processes will lead to nothing. For example, your customers won't be able to reach you effectively.
So, gather all the information you need to understand your prospects. However, drafting the map can be a hassle with the overwhelming amount of information you have at hand. But you don't need to worry. You can build your own customer journey map using templates available online.