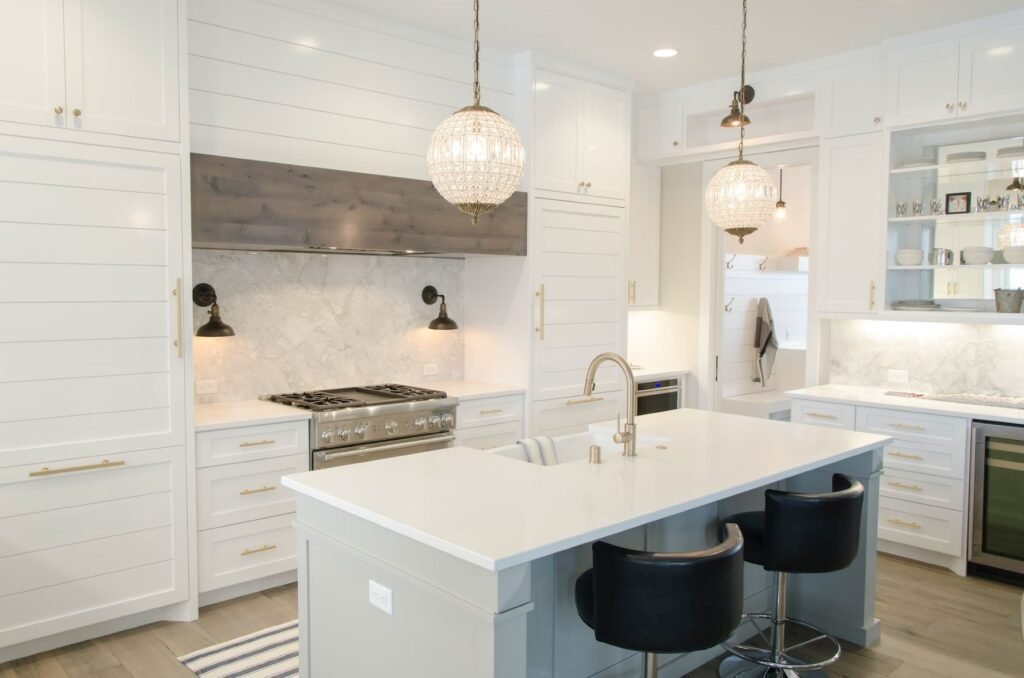 Sheikh Abdullatif Al Shelash says homeownership in the Kingdom of Saudi Arabia is more popular than ever and Saudi Home Loans where he sits on the board is prepared to serve the growing needs of its people. With government initiatives pushing for a trajectory of 70% of Saudi citizens to own their own homes within the next seven years, the rush to get mortgages is inevitable.
Construction in Saudi Arabia is also experiencing a new dawn, according to Abdullatif Al Shelash. Fantastically futuristic cities are being built, such as The Line, part of the Neom project. The linear city will be 656 feet wide and 1,640 feet tall and feature road-free, 100% clean energy living for 9 million homesteaders. Through new, elaborate construction projects like this, Saudi Arabia is aiming to entice more visitors this year with eco-centric tourist attractions such as the Red Sea Project, which will be surrounded by the world's fourth-largest barrier reef system and feature diving, volcano excursions, and other natural amenities.
Al Shelash says improvements to construction standards and codes in Saudi Arabia are additional contributing factors to the Saudi housing rush.
It's out with the old ways of building and in with the new and Sheikh Abdullatif Al Shelash is totally on board, especially as the nation adopts more uniform construction codes and practices.
Previously, "They [were] dealing with a smaller contractor, someone who [has] never built a house in his life," Abdullatif Al Shelash explains. "There was no supervision of the construction. End-of-construction supervision by the municipality was nonexistent during that time. Now, we're seeing the building codes coming out."
Abdullatif Al Shelash says he and his team are witnessing even more regulations coming to strengthen the construction sector. He says renovations to existing properties are also a hot commodity and that while one could find homes there being built with concrete and steel, there's still room for improvement.
"There is a huge development in the building material sector," Abdullatif Al Shelash says. "Currently, we're seeing more materials coming out."
Among those materials, says Al Shelash, there's a move toward more energy-saving lighting options.
Saudi Arabia is also taking big steps to champion green living initiatives, with investments in an approach to a greener lifestyle at home, global collaboration to create a more sustainable situation for the Kingdom, and encouraging the public and private sectors to work together to incubate a more environmentally friendly future.
The Saudi Green Initiative was announced in 2021. Saudi Arabia has been working on reducing its carbon emissions and has pledged to have half of its power generated from renewable sources within the next seven years. Funding fresh energy sources, establishing better energy efficiency, and developing a carbon capture and storage program are part of the plan, according to greeninitiatives.gov.sa.
The Kingdom set the ambitious goal of having zero net emissions by 2060. And Saudi Arabia is making its climate-friendly mark on the world, with 150,000 homes already powered by clean energy. Wind and solar projects, along with planting 10 billion trees, are part of the bigger plan.
To further its mission, the Saudi Green Initiative has been hosting summits and taking to social media to spread the message about how Saudi Arabia plans to transform and reform itself in the face of climate change. Developing more environmentally conscious cities and constructing smart homes with automation to regulate energy and water usage are critical cornerstones of the goal.
"We're seeing also many innovative ideas and how to ventilate, cut the cost of electricity and all of that, do installations to some of the houses," Abdullatif Al Shelash says. "So some initiatives are really taking place right now to really do that kind of improvement."
Saudi Arabia recently inked 34-plus investment agreements with China regarding green energy, green hydrogen, photovoltaic energy, housing and construction factories, and other climate-conscious deals.
Why Sheikh Abdullatif Al Shelash Promotes Homeownership in Saudi Arabia
Abdullatif Al AShelash played a crucial part in the process of supporting homeownership and bringing home loans to Saudi Arabia. He's a founding member of Alaqtar Real Estate Development Company, which continues to develop residential options for the Saudi people through innovation, transparency, and a "grow together" mindset. Headquartered in the Saudi capital city of Riyadh, the brand is currently focusing on developing second-tier cities to enhance life for Saudis in more rural and remote areas. Al Shelash says he sees nothing but tremendous growth potential there.
Sheikh Abdullatif Al Shelash, a father to three sons and one daughter, recalls living in the United States and deciding to put down real estate roots in Saudi Arabia. "My eldest daughter was born in the United States when I was studying there. I was a tenant at the home. I didn't buy a home over there in the U.S.," Al Shelash says.
When he returned to Saudi Arabia, he says he leased a home and then began buying residences for his family. With appreciation gains of 40% to 80%, he says he understands why other Saudi families are working toward the goal of homeownership.
Housing Demands on Par With Swelling Job Opportunities
Bloomberg.com reports that in 2021, apartment values increased by 17% and 12% in Riyadh and Jeddah, Saudi Arabia, respectively. In November, arabnews.com said the average apartment value has soared as much as 30% in Riyadh over the past year.
Rising employment in Riyadh is expected to contribute to greater housing demand. Saudi's job statistics are on their most robust growth trajectory since 2018, with non-oil brands making a significant boost in business growth.
Livemint.com reported that Naif Al-Ghaith, chief economist at Riyad Bank, said, "Job creation in the non-oil sector has never been this strong in almost five years.
"December data points to continued growth for the fourth quarter with optimism on the upcoming year. This made us comfortably project growth of non-oil [gross domestic product] to exceed 4% in 2023."
Homeownership just makes more financial sense for the Saudi people, according to Sheikh Abdullatif Al Shelash, who affirms that the mortgage industry in Saudi Arabia is still in its beginning stages, indicating that there's so much room for the industry to boom.