Many industries are implementing various automation initiatives into their business strategies in a quest to become more cost-effective, efficient, and lean. The same is true with regards to stamping manufacturing industries. As more and more pieces of equipment are becoming automated, stamping manufacturers are utilizing these machines in their production processes.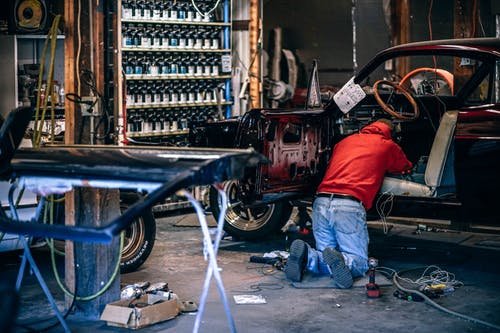 Investing in automation is certainly not a rarity anymore and it helps stamping manufacturers become more lean and productive. A key reason is that stamping manufacturers are finding greater productivity, in other words, getting more output from fewer workers. As the stamping manufacturing industry progresses forward, we can expect more adoption of automation. Press automation within metal stamping machines monitors repeatability, and it could have the sensing ability to monitor parts throughout the process. Using sensors within the press could make your die production more efficient and faster. It also provides you with capabilities that allow for tool monitoring and eliminates human error and lessens downtime. Automation has become more popular in various phases of manufacturing. Here are some popular reasons for automation in the stamping manufacturing industry.
Work Smart And Produce More
'Robot' was a word used for people who worked at the farms of wealthy owners. In 1920, the word 'robot' was used in a theater which referred to artificial humanlike creatures built for being inexpensive workers. But now we have staged robots even in our stamping manufacturing industries. Today, robotic systems and industrial robots are key components of automation.
Automation in metal stamping manufacturing requires excellent mechanical and mathematical skills, along with the ability to interpret technical information and drawings. Years ago stamping manufacturing was all about muscle power but now it is more about brainpower. A technician of such a robot has to know how to program the robot to achieve specific goals and should also be able to maintain the robot in good working order. These tasks focus on the technician's ability to use knowledge of computers and mechanical reasoning.
Technology has been changing the nature of metal stamping manufacturing. Previously, stamping manufacturing and fabrication were all done by hand, by people. Since computers and technology have taken over the metal stamping manufacturing, automation is giving a competitive advantage in today's manufacturing world. Automation has allowed industries to mass produce products at great speeds and with outstanding repeatability and quality. Today, whether or not a company will remain competitive in the stamping manufacturing industry is determined by automation. Automation seems to be constantly setting the standards for the industry and has some advantages such as the following:
Higher production volume –The use of automation in stamping manufacturing makes an enormous impact on employee productivity. Because, unlike humans, robots don't get tired or suffer from repetitive motion stress injuries while making the same bend in the metal again and again. Therefore when humans collaborate with automation then surely production volume increases.
Reduction in time – Since machines need not think, having a machine that is automated definitely speeds up the production time and there is better repeatability, and less human error.
Increase in repeatability and accuracy – When an automated machine is programmed to perform a task repeatedly, the accuracy and repeatability increases.
Less human error – Unlike humans who are prone to errors and loose concentration, machines, when automated, repeat the same task again and again with great accuracy. We humans make mistakes, but a machine that performs repeated tasks is less likely to make mistakes.
Less employee costs –Adding automation to stamping manufacturing means that fewer employees are needed to get the job done. It is also safer, which means there are considerable financial savings involved. Fewer employees' means diminished or reduced costs because there is less resources required for payroll, benefits, sick days, and so on.
Safety-The environment is safer for the employees to work.
The evolving automation of the metal stamping manufacturing industry can deliver cost-conscious parts with favorable lead times. Press automation could be useful for the stamping manufacturing process. Therefore, it is important to keep an eye on the development of automation throughout the different processes of the metal stamping manufacturing industry. Perhaps the next few years will see great improvements in the use of automation and even wider adoption of automated processes in stamping manufacturing. Keep a close watch on the progress of automation in the stamping manufacturing.