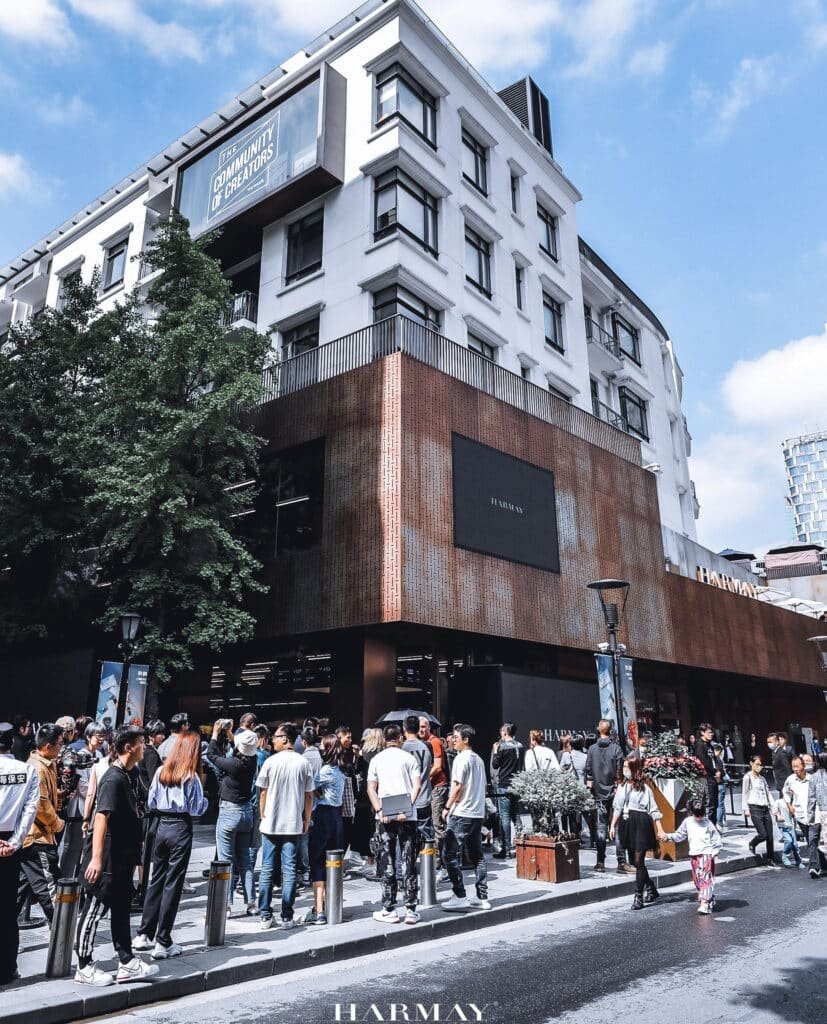 HARMAY, the new retail beauty brand, has concluded its Series C and D rounds of financing, raising a combined $200 million. The Series C was led by General Atlantic and the Series D by QY Capital, with Eastern Bell Capital, N5 Capital, Ocean Link, Hillhouse Venture, and BA Capital among the co-investors; Rothschild & Co and CYGNUS Equity served as financial advisors.
The new investment is set to charge a fresh chapter of growth, as HARMAY focuses on expanding into new categories and markets, ramping up its digital presence, and broadening its portfolio of brands, as well as continuing to tighten cooperation with world-renowned beauty groups. In the past year, many brands from the L'Oréal Group have launched on HARMAY, paving the way for greater future cooperation with leading players and cementing its positioning as a major new retail channel in the beauty industry. It also recently completed its acquisition of Kevyn Aucoin Beauty which is founded by the American make-up brand Kevyn Aucoin.
"Our investors have recognized HARMAY as a disrupter in the beauty retail space and an innovator of unrivalled shopping experiences," says Will Wang, founder and CEO of HARMAY. "We're honored to partner with such leading strategic and financial investors, who share our vision for the future of beauty retail. With their support, we aim to become the premier global retail platform for all things beauty and lifestyle, propelling continued innovation in omnichannel shopping experiences."
With over 400 employees, HARMAY counts an award-winning in-house architectural design team among its ranks. Since opening its first offline store in 2017, HARMAY today operates 9 offline stores across China. When it comes to its brick-and-mortar stores, HARMAY selects unique, street-facing, and detached buildings for an undiluted experience; each store boasts a distinctive interior that creatively reflects the brand aesthetic. The one-of-a-kind design is matched by independent operations and management for each store. This formula has proved to be a success, winning the favor of legions of fans.
Currently, HARMAY offers more than 9,000 SKUs from over 400 international brands across the beauty and lifestyle categories, covering everything from niche overseas labels to world-leading names. Every year, HARMAY leverages big data and a team of buyers to uncover the latest niche brands. It also conducts in-depth analysis of store data to continuously refresh its product categories and offering. In 2021 alone, more than 100 new brands were launched on the platform.
Moving forward, HARMAY will expand its offline footprint to new cities, including Wuhan, Guangzhou, and Shenzhen. In addition to the HARMAY WeChat mini-program store, it also has plans to launch a dedicated HARMAY App.
For more information, please see HARMAY official website: