The world is changing and has continued to change drastically over the past couple of years. Big global events such as the impeachment vote of the US Congress, Brexit and the continuation of US-Chinese economic sanctions, have made markets across the world more volatile than ever.
However, unlike traditional stock markets, Forex hasn't been as heavily exposed. For investors and traders, the industry has (comparatively speaking) been a relatively safe haven. In the first quarter of 2020 alone, the US dollar saw improvements after the US Federal Reserve Bank pumped a whopping $1.5 trillion into the country's economy.
And, as Forex markets across the world begin to flourish again, the role of an international SEO (Search Engine Optimisation) strategy has allowed Forex brokers an opportunity to improve their market share and capitalise on this demand.
Failing to adopt an international SEO strategy if you're a Forex business could see your organisation fall behind the competition, and many may want to look at hiring a specialist international SEO agency to assist.
To understand just how important SEO is in 2021 and beyond, we spoke to Mark Rushworth, SEO Manager at Ingenuity Digital.
Having started at the business in 2016 as a Technical Account Manager before working his way up the ladder, his role is to create SEO specific strategies spanning technical, content and outreach tactics that aim to improve organic search rankings, traffic and conversions for his clients.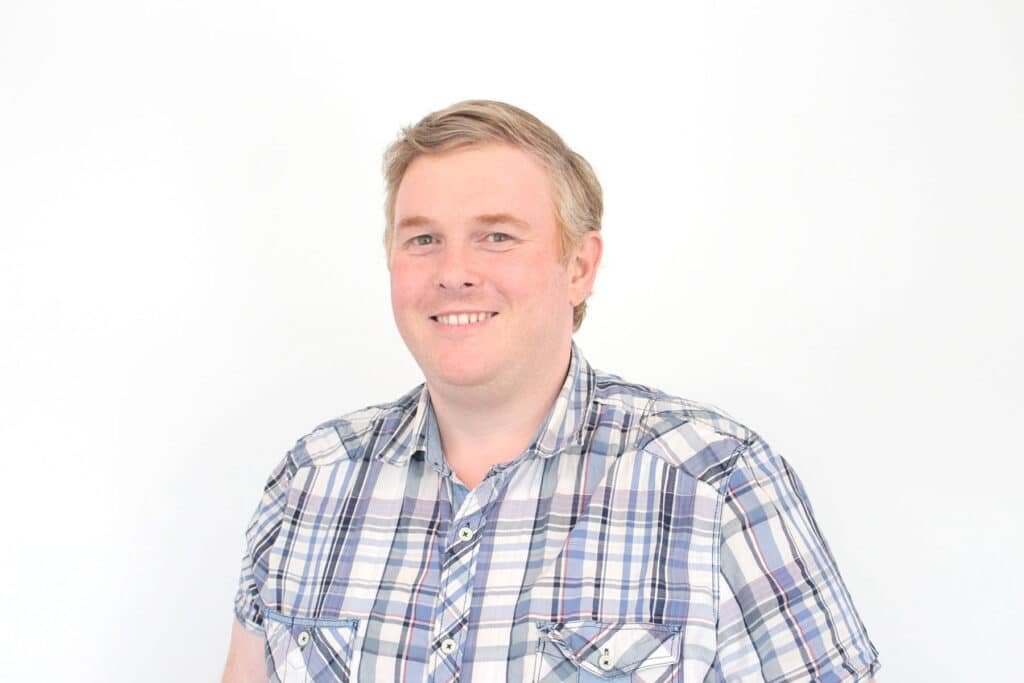 Hi Mark. Firstly, how important is international SEO for businesses, especially in the forex industry?
Forex websites usually have a complex compliance requirements, and Organic SEO needs to help search engines display the correct content to audiences in each compliance region in their native language.
With the correct content being served, SEO's next task is to attract visitors with a high conversion potential and create content that encourages the transition from a "viewer" to a customer.
Why does the Forex industry require permanent international SEO coverage?
Forex and CFDs can be traded worldwide 24 hours a day, seven days a week, across every time zone. Different markets have different trading biases meaning a one-size-fits-all approach will not work. SEO taps into each market's demand and through search trend analysis can help tailor the content to attract a receptive potential customer.
As an international SEO company, how many regions do you cover for your Forex clients? Is there a particularly challenging one?
Great question. I currently tackle campaigns spanning up to 27 different countries and even more languages. It may come as a surprise, but I am exclusively a native English speaker. This makes optimising for non-roman languages such as Russian, Greek, Arabic and Chinese a challenge.
Luckily for me, we have a diverse content and outreach team whom I can use to sanity check and in some cases, produce meta based on my specification. From an outreach perspective, smaller Asian countries like Taiwan are a challenge as there aren't as many outreach opportunities compared to larger western countries.
From a technical perspective, what are the international SEO strategies that can help make forex brokers visible on search engines?
Each broker will have its own nuances, however, at the core I would recommend these strategies to follow:
Become the de facto source of great information for your customer – think more blog than a corporate website.
Target users with content in their language of preference.
Outreach assets, information, and topical content to improve organic performance.
Monitor organic and paid performance and identify opportunities for improvement.
Briefly, can you explain to us what the elements are that help to boost a Forex site's SEO performance vs its competitors?
Outreach
Links are still the best way of improving your organic performance and should target core landing pages and content hubs for best effect. Make sure any links from PR or outreach are the highest DA possible, thematically relevant, from the relevant target country and link to a relevant page. Be careful not to overuse exact match anchor text as this could result in a penalty and loss of organic performance. Lastly, links from more domains is a better signal that lots of links from fewer domains.
Measurement
Set up basic conversion forms, goals and goal funnels in your analytics platform to track conversion points and adopt different attribution models to understand how your users interact with your website to better understand the value of things like document downloads, platform downloads, demo accounts and live account registrations etc.
Content
Look into EAT, Google's Expertise, Authority and Trust content algorithm for guidance on content best practices. Google loves lots of detailed long-form content of 1500+ words, so producing content in each market's native language(s) that tackle headline keywords like "forex" which has 1220000 average monthly searches worldwide and growing long tail content for topics like "what is forex trading and how does it work" with 12100 average monthly searches worldwide (country specific search demand is also available). See tables (1) and (2).
| | |
| --- | --- |
| | Average Monthly Searches |
| UK | 33100 |
| Germany | 18100 |
| France | 18100 |
| Spain | 22200 |
| Hong Kong | 2400 |
| UAE | 3600 |
| Saudi Arabia | 1900 |
| Mexico | 27100 |
| Brazil | 14800 |
Table 1 shows the average monthly search by volume in different markets.
| | | |
| --- | --- | --- |
| | Keyword | Average Monthly Searches |
| UK | what is forex trading and how does it work | 3600 |
| Germany | Was ist Forex | 590 |
| France | qu est ce que le forex | 390 |
| Spain | que es forex | 5400 |
| Hong Kong | what is forex trading and how does it work | 70 |
| UAE | ما هو الفوركس | 90 |
| Saudi Arabia | ما هو الفوركس | 480 |
| Mexico | que es forex | 8100 |
| Brazil | o que é forex | 2400 |
Table 2 shows the average monthly search of keywords (Forex) in different regions.
Silo your content, keeping similar topics cross-linked together to help users with a specific need find relevant information. For example, you may wish to have a dedicated currency trading section and a separate bond trading section etc. to cover all the available instrument types and present yourself as the expert in each field individually.
Become the source of great information. For example, currency pair pages have high search demand and can be extended with relevant market news, event calendars and insights to potentially become a daily dashboard for customers.
International Targeting
In addition to your native language, you will find that some of your audience may also search in English so have an international strategy that includes this for each country.
There are a few options for how international targeting is implemented starting with website architecture. The main options are:
country specific domain name,
subdomain,
subfolder and
technical and optimisation.
What are your top tips for Forex Brokers who are looking to start an International SEO campaign?
If you have a country specific domain name then you may find it beneficial to migrate to a generic TLD (Top-Level Domain) i.e a .com and should have a strategy in place to do this without losing any authority.
Offline, can you communicate effectively in different languages? Most users will need some sort of support from time to time and it helps if you can respond quickly.
Pick a focus and start with that. If bond trading is a growth market? Then become the best bond trading website. You can always branch out into other more competitive markets once you have achieved critical mass in one that is more niche.
To get accurate end to end conversion data you may need to invest in CRM (customer relationship management) which can often be an unforeseen expense.
Think "where can I add more value compared to the competition?" because the market isn't standing still, and your competition is already doing the same.
Brand and SEO will often want different things. Short sharp sales messages may work great for a brand however SEO and PPC (Payment Per Click) are often where new customers are found. SEO especially loves long-form content that fully explores a topic.