The quality of your staff is critical to the success of your business.  At the same time, attracting the best staff, and then keeping them happy, is one of the most difficult elements of running the business.  In today's market, it's about more than just a salary, but more so the complete package of what a company can offer to keep the best talent.
That said, we all have budgets to stick to, and companies are no different, especially in difficult times.  The COVID-19 pandemic, of course, but many companies are under huge financial pressure, and so the days of holding lavish corporate events might well be a thing of the past for some.
The 'enjoyability' of an event party, however, is not simply about the amount of money that is spent on it.  Employees are likely to have as equally a good time with any of the ideas below if they are done well. And, these events can be laid on at a fraction of the price of huge corporate occasions.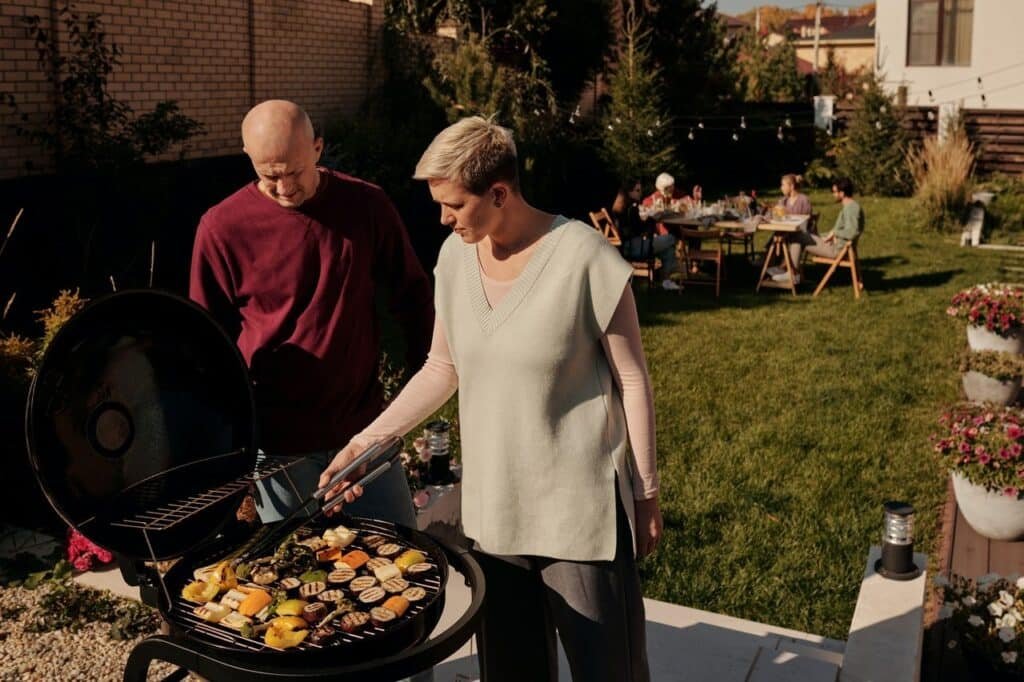 Summer BBQ
The classic and the best!  Holding a BBQ in the summer is a great way for your employees to let their hair down and enjoy some food and drink in a relaxed atmosphere, out of work time.  Family members might also be invited, helping to promote a sense of togetherness for the employees.  In terms of the venue, this can be a lakeside, or on the grounds of a manor house, or even in the CEO's garden!  You'll probably need some temporary equipment such as outdoor furniture hire, commercial gas BBQs and perhaps some patio heaters for when the sun goes down and, knowing the great British weather, some gazebos in case of rain!
Casino night
Everyone loves to get dressed up into their smart outfits, and so why not lay on an evening along the lines of a casino night and cocktails, for instance. As with most parties, some catering will be required, though you can get away from the cost of a formal sit-down dinner by having a canape style event or even a buffet. You won't need to worry about formal dining tables and event tableware hire, but more so bar tables and stools. Lay on some cocktails at the bar with some free tokens, and make the casino tables free to play with fake chips, though you could also use this as a fundraising opportunity for a local charity.
Comedy night
Parties are meant to be fun, and there's no better way to have a laugh with colleagues than going to a comedy night. In most city centres, there is a comedy club, where stand-up comedians take to the stage to amuse us. The food is normally quite simple and affordable, and the price of tickets to these comedy clubs is normally relatively cheap for a night out. Get as many of the employees to these events, enjoy a drink before the show, and then go and have a great time!
Winter Wonderland
It's almost the expectation now that companies lay on a Christmas party. Depending upon the size of your organisation, there are a number of ways you can do this. If you're a small company, then you can simply book a table or two at a large arena Christmas party night, along with lots of other small companies. These Christmas party nights normally run every weekend across December, and are great fun, enabling your employees to mix with both their colleagues and new people.
For larger organisations, it's a case of someone organising a Christmas party and hiring an event space.  There's a lot of work involved in this to get it right, but you can still do it affordably and within budget.  Look for temporary equipment hire for everything, from the bars and fridges, the catering equipment, and even the tableware hire.  There are companies around the UK that will be able to provide you with great service when it comes to luxury tableware hire for parties and events, so get onto Google and do a search for 'event tableware hire in London' for example, as your starting point. Classic tableware hire today is both accessible and affordable.
Office catered brunch
All the above parties and events, of course, would normally take place outside working hours. There will be some people who will be unable to make these types of events for whatever reason, and so let's not forget about them. So, how about occasionally holding an office catered brunch. Whether this is mid-morning muffins or breakfast bacon baps and bagels, you can be sure that this will go down a treat!
Hopefully, these suggestions have given you some ideas of how to lay on affordable corporate parties for the year ahead.  Rest assured that whatever event you decide upon, will help to make your employees feel valued and considered!