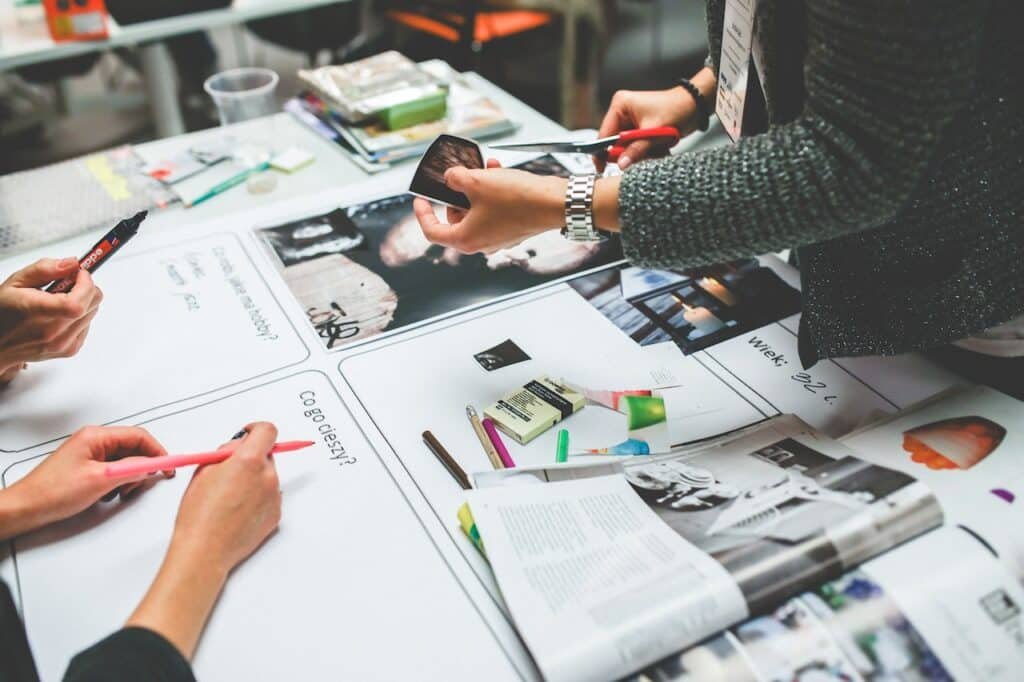 The means of business commerce and operations had once again changed through the internet. Businesses go as far as crediting this technology as the one to revolutionize business transactions. But with the internet valuing the means of instantaneousness and fast-paced, it's no wonder how many firms of all sorts of scale fall behind this online treadmill. Marketing is among these operational aspects of commerce affected.
In a multi-speeded digital world where customers are quick to come and go, growth hacking was first coined in 2010. It refers to marketing campaigns that cater mainly to the business's expansion through its pool of customers and clients. This specific marketing relies on an intense analysis of empirical data and using it to painstakingly align the campaigns to the customers' preferences, thus contributing to the firm's "growth."
Launching a repetitive series of campaigns is crucial, albeit the plausible chances of failure per execution. Therefore, below are listed tools to help you in executing successful growth marketing campaigns.
Meetaway
Business networking is about forming an official connection and affiliation with related individuals and groups of people. More joint events like these revolve around business partners, potential investors, stakeholders, and star employees. These like-minded people base their relationship primarily on mutual interests and stemming mutual benefits to each party.
But business networking doesn't restrict itself to individuals or conglomerates. A lot of growth marketing elements are applicable in business networks. Networking is also in work through building a relationship with customers and retaining them. Thus, with networking as another growth marketing campaign, one tool to channel this approach is Meetaway.
And while people use Meetaway for organizational video conferences other than networking, most of its features can optimize any virtual business conference. Even in-person networking events can prove to be a large hassle to the attendees, given how restricted, non-inclusive, and aloof they can be.
Meetaway solves this issue by promoting intimacy and conversational efficiency situated in an online setting. This virtual network offers a feature of a one-on-one conversational session as it evokes a sense of a budding bond between the participants. It also emphasizes time management by giving each session a timer and adopting a round-robin fashion of shuffling participants as the time ends.
NTask
NTask, at its core, is project management software. The software has the standard task and works management features other popular software like Asana and Trello would have.
Like any project management service, NTask also fosters the spirit of teamwork as projects should be collaborative. Consequently, this project manager features sound document and file management workspaces that induce the grouping of employees for departmentalization purposes. These features also come with the respective group chats and video meeting conferences. 
NTask's versatility proves that it's something far more than what it markets itself, something that the complex phases of marketing campaigns would require.
Any form of marketing will inevitably consume the company's resources. Thus, one thing to ensure the efficiency and effectiveness of the campaign is planning. Through NTask, a team can now directly conduct their planning within the software, allowing features like budget estimation, resource allocation, and even budget milestones for progress tracking. 
Planning does not stop with financing. This project management software also offers various features such as scheduling meetings, delegating agendas and setting appointments. Most importantly, this allows feedback and project assessment, mainly reflecting in task comments, employee time tracker, budget disbursements, and visual progress trackers.
Finteza
Fintenza is a more wide-ranging tool for webmasters who can aggressively and wisely engage their customers.
For one, it offers a direct growth marketing approach in the form of a built-in advertising engine. This feature is on par with Google Adsense, which lets marketers buy or sell ad spaces on a single interface. Depending on the statistics, web owners and businesses can gain a portion of revenue through ads. 
Fintenza also comes with its web analytic tools that often resemble Google Analytics, if not better than the latter. The analytical tools help examine the setup of the website, its performance, loading speed, and every other aspect of the pages. But its importance lies with traffic assessment.
With web traffic always measured per visit, the primary use of Fintenza calls for a comprehensive analysis of visitor sessions. Fintenza's assessment tools check whether each page optimizes to produce a favourable traffic quality result which would be then used in sales funnelling. 
Roll works
A subsidiary of Next roll, Rollworks presents itself as the harbinger of empowerment for firms of all sizes, boasting a five-fold return on investment. It serves as an ABM platform for business-to-business transactions and sales. However, with the rollout of growth marketing as an industry, it's now shifting its focus from B2B sales to B2B marketing. 
Roll works entail three major steps in its process to convert visitors into customers.
The conversion's first phase entails polishing the data collected from analytics. This includes optimizing all means to reach as many contacts as possible and then prudently picking the right target market among the lists. The whole process results in a more robust ideal customer profile.
The second phase is about engaging with the accounts created from the lists, while the last phase details the assessment of the engagement's execution. Roll works do this by running cross-channel programs, intensifying all efforts to tailor every message to customers, and coordinating marketing and sales to implement a sync state.
Drift
Drift is one of the renowned platforms best suited for growth marketing. It embodies the whole concept of growth hacking through its features. Developers created Drift after seeing the flaws of B2B marketing concepts that still lack a good performance in terms of revenue.
This platform improves marketing by consistently delivering outstanding customer performance and driving specific sales to the funnel as processes of conversational marketing while improving sales productivity, lead generations, and engagements with target accounts, also known as conversational sales. 
When combined, conversational marketing and sales evolve and shorten customer cycles through what's known as revenue acceleration.
Takeaway
Entrepreneurs don't need big brands to skyrocket their businesses. All they need is the right combination of tools that address every essential aspect of growth marketing.