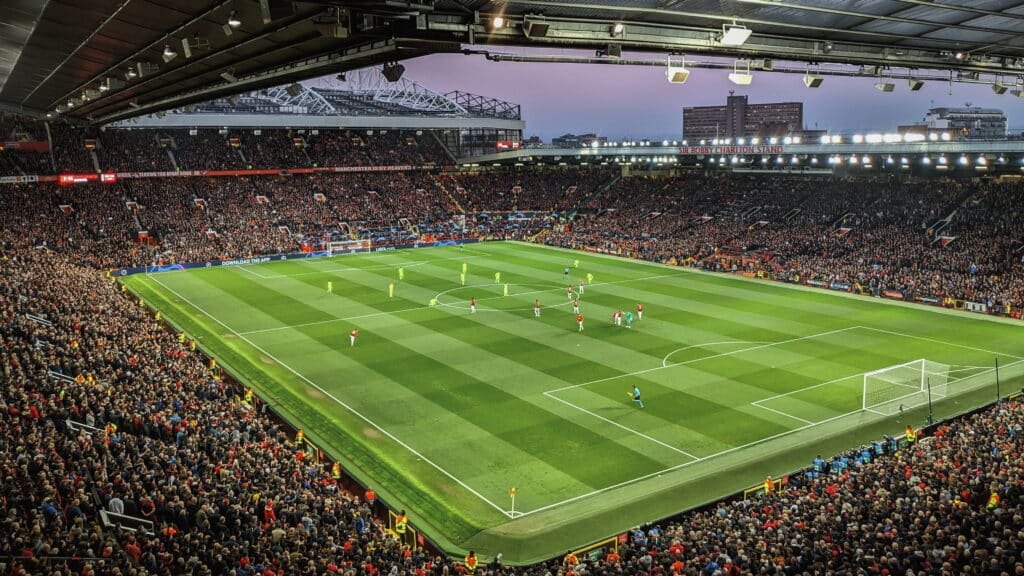 The sponsorship of football clubs in the Premier League has always been an intriguing thing. Particularly over the last few years.
The global rise in the Premier League as a product has made it one of the most attractive ventures on the planet and many big-name brands have tried to flex their muscles by sponsoring teams over the past three decades.
In more recent times there's been a growing trend, with gambling firms beginning to dominate the front of shirts.
Of course, it's perhaps no surprise. Nothing falls closer to football than football betting for consumers, with the associations so close. In fact, millions of fans every week place bets, while that number is growing as many looks to take advantage of a bonus bet without making any money deposit on offers from bookmakers. It's tactics like this that entice fans in, and when they see their team carrying their logo, it only reaffirms that.
It fits football perfectly. Odds have always been associated with matches, and the Saturday afternoon trip to the bookies has been around for generations, except it is now all done online.
For shirt sponsorships though, it hasn't always been so dominated by betting.
While today half of the teams in the Premier League have betting sponsors on their shirts in some capacity, it wasn't until the early 2000s when Betway sponsored Fulham to become the division's first betting sponsor that it all changed.
The First Premier League Sponsors
The Premier League was a very different product when it first launched for the 1992/93 season and in fact, a number of clubs didn't even have sponsors, while many were sponsored by local companies, such as Norwich and their partnership with Norwich and Peterborough Building Society.
Alcohol was more prevalent during the early years, with Carlsberg forming a long partnership with Liverpool, while in the first season Tottenham was sponsored by Holsten and Nottingham Forest Labatts.
There was also a large portion of electronics sponsors, which were popular across the 1990s, including Manchester United and Sharp, as well as Arsenal and JVC.
Over the decade, more and more electronics brands started to appear, with Spurs making a deal with Hewlett Packard and Leeds striking a deal with Packard Bell. Of course, this fell in line with the rise of home computing, just as the mobile betting boom is influencing the sponsors of today.
The Turn of the Millennium
By the turn of the millennium, as football became even easier to watch on the television live, we began to see more global companies begin to sponsor teams, with SEGA enjoying a successful deal with Arsenal, while the Fly Emirates dipped their toes into the Premier League for the first time with Chelsea.
That relationship grew, before they took the reins at Arsenal, becoming not only the shirt sponsor but the sponsor of their brand new stadium.
Vodafone made a huge deal with Manchester United and a deal that perhaps set the tone for what is to come.
The Old Trafford side has been one of the major players when it comes to commercial activity and they've continued to break boundaries when it comes to the deals they make.
Fast-forwarding to today, their deal with Chevrolet was worth £70million to the side, and other teams are following suit, with mega-deals worth tens of millions of pounds.
What is abundantly clear though, is that aside from the real major brands such as General Motors and the Fly Emirates, it's mainly betting brands that can afford these, and over the next few years it seems very clear that sportsbooks and casinos will begin to infiltrate the top six.
Over the past three decades through many trends have developed from electronics to beer brands, airlines and more and it's all around what's hot and what's not in the wider world. At present online betting is big, and developing such a relationship with football clubs is a natural step brand have been taking for some time. And that isn't going to change anytime soon, with the likes of Fintech and apps perhaps next – see Angry Birds and Everton, Tinder and Manchester City.