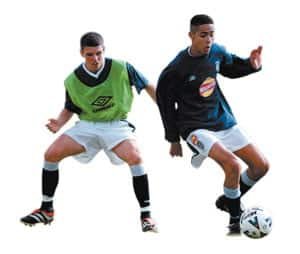 The Football Association is a unique organisation. It has no shareholders, it is not tasked with making a profit, it does not manufacture a product and its own performance is often judged by the performance of a football team that is only brought together periodically. Yet its impact upon the life of the country is unparalleled, reaching daily into the lives of half the population, whether they be players, supporters, administrators, officials, spectators, male or female, professional or amateur.
The Football Association is responsible for the continuous development of football in this country for all, improving participation and interest in the sport, facilities, coaching, standards of skill and behaviour and ensuring a vibrant national sport in the future. The Football Association owns two of the most famous and valuable icons in world sport - the 'Three Lions' Crest and The F.A. Cup - built through popular enthusiasm rather than conventional marketing or advertising.
The Football Association was established in 1863, but there have perhaps been more changes in football in the last ten years than in the previous 100. These have been driven not by rule changes or new teams, but by the advent of satellite television. This medium has used the world's favourite sport to recruit consumers, who effectively pay to watch games live at home.
Revenue from broadcasting companies has and will transform the economics of football in terms of players' salaries, transfer fees, Clubs as plcs, etc. Much of this new money has been used to create vastly improved stadiums, often away from the cramped inner city areas in which the game first took hold. New facilities have been provided such as restaurants, shops, hospitality boxes, car parks and lounges which were unimaginable only ten years ago.
However, broadcasting companies are commercial concerns - the fees they pay for transmission they expect to recoup through subscription and selling advertising space. This money does not get re-invested in the game. As the owner of existing sporting properties, and the developer of new properties, campaigns and initiatives, The F.A. can provide direct access to those interested in football at all levels and can work with partners to develop their image and business.
This case study concentrates on how the F.A. raises revenue for investment through sponsorship, and why other companies are interested in involvement with football at the many different levels controlled by the F.A.
Benefits for sponsors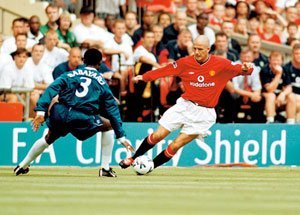 Unlike broadcasters, the revenue raised by the FA is invested in the game. One of the key benefits for sponsors is being able to prove to their target markets that they are actively involved in adding benefit to the sport, rather than just paying to be there.
This is one of the crucial advantages that sponsorship has over advertising. Such investment begins to create a virtuous circle - as a company invests in its property or new initiative, so that property thrives and awareness of the company increases. After establishing awareness can then come appreciation which can improve the image of a company. The company becomes more appealing, not just through its connection with football, but also through the belief that it is investing in something that its consumer shares.
This has been one of the most significant changes in the practice of sponsorship - initially perimeter boards to generate awareness and some tickets for entertainment were sufficient. Now companies need to demonstrate a real understanding and involvement with the sport to convince their consumers, improve their image and aid sales.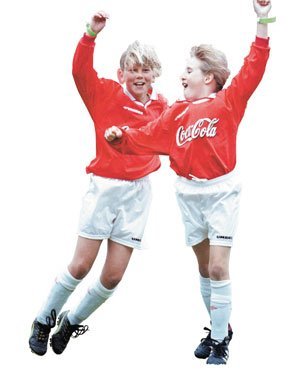 The Football Association's sponsorship programme - entitled Football Associates - has just passed the half-way point of its four-year duration. The creation of a new programme which will build upon successes and reflect the changing nature of sponsorship in the UK and overseas has already begun. Football Associates was constructed around the following properties:-
The F.A. Cup - the nation's favourite sporting event and broadcast in 170 countries.
The England Teams – international matches: men, women and all age groups.
Women's Football - the fastest growing participant sport in the UK, F.A. Women's Challenge Cup with TV coverage.
The F.A. Charity Shield - The F.A. Cup winners versus The Premier League champions, played at Wembley and raising money for charity.
The F.A. Trophy - premier semi-professional Cup competition with a televised Final.
The F.A. Vase - for semi-professional clubs, with a televised Final.
The F.A. Youth Cup – involves young players, often the new talent for the larger clubs – televised semi-finals and finals.
The F.A. Sunday Cup - England's only National Sunday Cup for the top 100 teams.
The Charter for Quality - a nationwide programme to improve standards, including regional football academies, mini soccer, The F.A. Coaches Association.
These properties come with a tremendous customer base. In addition to the significant number of regular, loyal fans, many others are drawn to football for major occasions, such as England matches. The F.A. Cup Final is still a landmark event in the British - and world - sporting calendar, which attracts a television audience of hundreds of millions every year. Football - especially live football - offers unique access to a mass market: so large that companies ranging from cars to confectionery can each reach their different target markets through their enthusiasm for football.
Additionally, football is a tremendously emotive sport. A supporter's state of mind is affected by football. Psychologists argue a 'halo effect'. When you feel great about something, the positive feeling is carried forward into other aspects of your life. We all know that football is not always positive, however, and the game reaches into follower's psyche; it can be the sense of supporting through good times and bad that can add credibility to sponsor involvement.
Providing promotional opportunities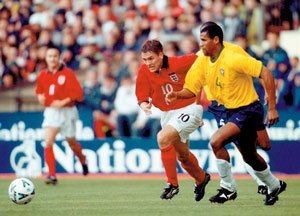 The Football Association divided its properties both vertically and horizontally. It wanted to make sure it provided sponsors with a genuine opportunity to gain value for money through sponsoring activities. Its ambition was to see a top sponsor for each F.A. competition and football initiative. These sponsorship deals needed to be long term, and to involve major companies which would enhance the existing high reputation of The F.A. and its events.
At its outset, the objectives of the Football Associates scheme were to:
provide a unique commercial entry point to football in its widest sense at all levels
bring image benefits through association with football and The Football Association as the governing body
enable sponsors to reach their target markets effectively
support sponsors independently and collectively
enhance the standing and reputation of F.A. events and properties
evolve and improve the commercial programme.
This four year package was entitled Football Associates, implying involvement in all aspects of football, and the sense of partnership between sponsors that The F.A. wished to encourage. It began with The F.A. Charity Shield in August 1998 and finishes with the World Cup Final in 2002. This sponsorship scheme intends to bring over £100 million into the game over the four year period.
Using the brand

There are ten Associates - Carlsberg, Axa, Nationwide, Eidos, Umbro, Sainsbury's, Coca-Cola, Burton Menswear, One 2 One and Walkers. All have 'Official' status with both The Football Association and the England team. Each Associate has access to The Football Association's Three Lions Crest as well as product category exclusivity. These ten Associates sponsor a wide range of F.A. properties and benefit from the publicity and endorsement that comes from being an official sponsor of The F.A.
he Football Association's marque of The Three Lions Crest is one of the most instantly recognised icons in the world. It indicates prestige, authority and quality based upon the reputation of The Football Association since 1863. The Three Lions Crest is a brand icon - it is a powerful symbol to people from every walk of life. The use of this icon marks out Football Associates from other sponsors in football. It also provides the opportunity to convey a company's investment beyond a match or tournament as it can be applied to their own packaging, advertising, literature, point of sale, websites or merchandise.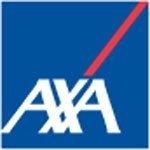 To maintain and nourish the values of The Three Lions Crest it is important that all representations are used correctly and in keeping with the attributes of The Football Association. The family of ten Football Associates share a common pool of mutual benefits extending across all levels of football, from amateur to professional, youth to international. Involvement as title sponsor brings additional benefits of awareness and image for companies such as AXA, Nationwide, Carlsberg and Umbro. The Associates all enjoy perimeter signage, tickets, hospitality and facilities at major matches. They also have additional access to image rights for the England Team which they can use exclusively for advertising and promoting their products.
The programme provides the sponsors not only with high profile media coverage, audience delivery and the glamour and excitement of top level football, but also with the chance to develop their reputation through involvement in new initiatives. Both Walkers (mini soccer) and One 2 One (Charity Shield and Sport for the Disabled) have launched initiatives in the past twelve months which consolidate their involvements at other levels in football.
EValuating sponsorship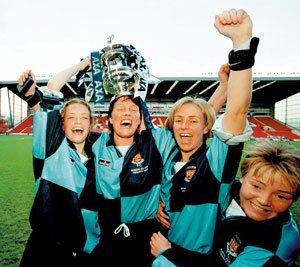 Current research shows that around 80% of all adults watch football on television on a regular basis, with a profile matching the population. Importantly, it is part of daily life as latest incidents, results, team performances, transfers, sackings and Cup draws are discussed.
In terms of participation, there are now more registered players in the UK than when England won the World Cup in 1966. As regards the next generation, a recent survey found that a colossal 90% of school aged boys played football and more girls are playing than ever before.
Attendances at League Football have also increased annually since 1986 and TV audiences regularly feature in 'Top Ten' programmes of any year. There are also signs that the 'traditional' male dominance of football is changing. Many women are interested in football as viewers and this trend is reflected in participation. This is a new market and in significant growth: women's football is the fastest growing participation sport in the country.
In the distant past companies involved with football sold beer, cars, tools, razors - the future will see different companies, brands or products becoming famous through their association with women's football.
Conclusion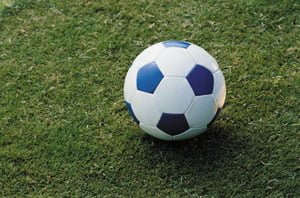 As the structure of business changes with the growth of the Web, the roles of football, communication and sponsorship will change.It can be predicted that football will consistently provide the largest live audiences, whether through TV screens, PC screens or phones, and that it will therefore become even more attractive.
Other programmes may be downloaded later, or viewed on demand (with fragmented audiences and advertising messages excluded), but the enjoyment of football is inextricably linked with being there, seeing it happen and sharing in the unpredictability of live action. The drama that football continually provides, from moments of great skill to wonderful goals to great saves to nail-biting penalty shoot-outs, makes football distinct from all other large scale audience deliverers such as soaps or film premiers.
The Football Association therefore can provide sponsors not only with mass market delivery, but also emotional commitment. As sponsors' investment in the game becomes more widely recognised, so the value and effectiveness of their investment increases. The revenue from sponsors enables The Football Association to pursue its vision of using football as a power for good - and hopefully, in time, developing excellence throughout the game and a national team that will be the envy of the world again.