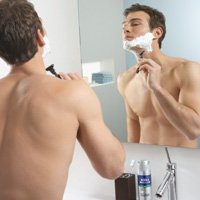 The NIVEA brand is one of the most recognised skin and beauty care brands in the world. NIVEA creme was first introduced in 1911 and the NIVEA brand now extends to 14 product ranges worldwide from suncare to facial moisturisers, deodorant and shower products.
In 1980 when Beiersdorf, the international company that owns NIVEA, launched its NIVEA FOR MEN range internationally, it broke new ground with its aftershave balm product. It was the first balm on the market that did not contain alcohol, which can irritate the skin. It proved to be very popular with consumers.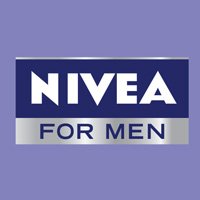 In 1993, NIVEA FOR MEN developed a fuller range of male skincare products. This reflected the growing social acceptance of these products by male consumers. The brand was able to exploit its knowledge of the skincare market. The company's research showed men mainly wanted skincare products that protected the face after shaving. Men were willing to buy products that helped calm and soothe irritated skin caused by shaving.
The NIVEA FOR MEN brand was launched in the UK in 1998. At that time total annual sales of men's skincare products (facial and shaving preparations) in the UK were only £68 million with the male facial product sector worth only £7.3 million.
Sales of male skincare products have grown steadily since the launch of NIVEA FOR MEN and the market in 2008 was worth over £117 million with male facial products worth £49 million. NIVEA FOR MEN wanted to increase its share of the UK male skincare market. This case study examines how NIVEA re-launched the NIVEA FOR MEN range in 2008. This was part of its overall plan to develop the range in the UK. It shows how the company developed a marketing plan for the relaunch and organised its marketing activities to achieve its aims and objectives. The study focuses on how a company can respond to changes in consumer expectations, and external influences and the business aims to achieve those objectives.