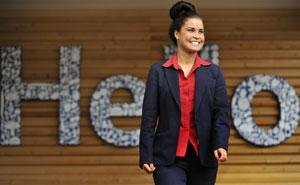 Tesco was founded in 1919 by Jack Cohen from a market stall in London's East End. Today it is one of the largest retailers in the world. Tesco's core business is retailing in the UK, which provides 60% of all sales and profits. Tesco has the widest range of food of any retailer in the UK. Its two main food brands are its Finest and Everyday Value ranges, each selling over £1 billion per year.
The position of Tesco as a leading global brand is clearly illustrated by its expansion of operations into 12 countries including China, the Czech Republic, India, Malaysia, Ireland, Hungary and Poland. In 2013 Tesco employed in excess of 530,000 colleagues. This level of success does not happen by chance. Tesco's leaders have always set high standards and clear goals, never settling for anything less than the best.
Tesco's 'Every Little Helps' philosophy puts customers, communities and employees at the heart of everything it does. It prides itself on providing a great shopping experience for every customer it serves, whether in stores, online or in its many other service provisions.
Core values
Tesco's core values include a commitment to using its scale for good by being a responsible retailer. In 2010, it opened the world's first zero-carbon supermarket in Ramsey, Cambridgeshire and was awarded Green Retailer of the Year at the Annual Grocer Gold Awards 2012. Tesco aims to be a zero-carbon business by 2050.
Tesco's continuing success depends on it reassessing and formulating clear business strategies. Tesco aims to improve customer loyalty and its core UK business in order to help it develop the shopping experience for its customers. It committed £1 billion to an investment programme to achieve this. Strategies to improve competitiveness were then developed. The driving forces behind these strategies are price, quality, range and innovation as well as delivering great multichannel customer service, for example, through its 'Click & Collect' service.
This case study examines Tesco's strategies, the reasons behind each component and how vision, aims and cultural values interrelate to make the strategies successful.