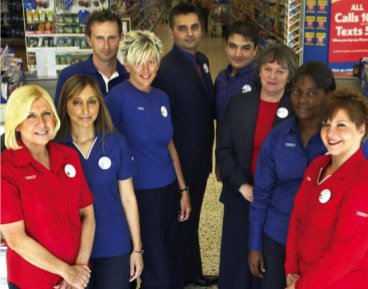 Tesco began in 1919 with one man, Jack Cohen, a market stallholder selling groceries in London. Tesco was formed out of a merger with T.E. Stockwell from whom he purchased tea for sale on the stall. The first store opened in 1929.
Since then, Tesco has expanded across the world. It now has over 2,200 stores including hypermarkets and Tesco Express outlets to meet different customer needs. As a conglomerate, Tesco also offers alternative goods and services such as insurance, banking and online shopping. With net profits of around £3.4 billion, Tesco has become the largest British retailer and one of the world's leading retail outlets on three continents. Tesco's growth has resulted in a worldwide workforce of over 468,000 employees.
To support its growth, Tesco needs staff that are motivated, flexible and well-trained and who recognise customer needs. In turn, Tesco's employees are supported by the company in their various roles and at different levels – from customer assistants in stores to department managers; from warehouse employees to office and logistics staff. Tesco recognises that employee motivation is important for the continued growth of the company.
This case study looks at how Tesco motivates its employees by increasing their knowledge, skills and job satisfaction through training and development and providing relevant and timely rewards and recognition.
What is motivation?
Motivation may stem from personal interests such as keeping safe or from external factors such as praise and reward.
Different theories have been suggested for motivating employees. Pay is considered a primary motivator. Other motivating factors include:
appreciation of hard work
a sense of achievement
responsibility and empowerment
opportunity for advancement
a sense of challenge and enjoyment.