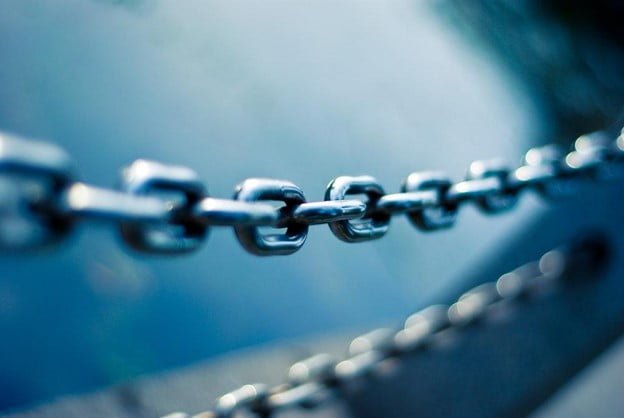 Every single business has to rely on SEO for getting noticed and increasing sales. But the problem with doing SEO is that you have to focus on so many things at the same time. Most businesses focus on content creation but don't have enough time to focus on Link Building.
A Link Building strategy comprises proven practices that help you build quality backlinks from authority websites. These backlinks are considered a signal of your authority in the industry. It's important both for the Search Ranking and content creation point of view to focus on Link Building.
But what if you are new to the concept of Link Building and don't know how to build links in the first place? Keep reading this article as we are going to share with you how you can get quality backlinks by following the proper strategies!
● Cover The Basics
Think of Link Building as making more friends. The more backlinks you have from the best websites, the easier it will be for search engines to understand the authority of your business. Link Building is a bit difficult compared to other digital marketing strategies, but the good thing is that they offer a lot of help in ranking your website.
● Find The Right Website
One thing that's difficult to understand about link building because all the backlinks/outbound links are not equal. Some of them provide amazing value to your website, while others fail to add any value at all for your SERP rankings.
Different categories of links like Do-Follow, No-Follow, and other types are important to know when starting a link-building strategy. Another important thing to know is that you have to only find backlinks from websites that are considered authoritative.
But how can you find the ideal websites that can help you get quality backlinks? Here's the process:
Paste your search query in Google.
Scan all the results that pop up on SERPs.
Visit the websites and find their backlinking portfolio.
Check the DA of all these websites.
Find out which websites provide the best content.
However, if you don't want to spend time doing all this manually, you can use tools like Buzzsumo to find the best websites in your target industry.
● Think About The Audience
After you make a list of websites that provide the most authoritative content, the next step is understanding their readers. Not all websites have the right type of readers that might be included in your target audience.
You have to be very specific about the audience of your target website. If you end up getting backlinks from websites that don't cover your target industry, you will not see an increase in the number of your readers. Make sure that you spend your time understanding the habits of the readers of a blog. Check if they share the website's content that you are considering for getting a backlink and whether they comment on the blogs or not.
● Analyze Their Content Thoroughly
The next thing you have to do is read the content of the website. You might already know the famous phrase "Content is king," but what you should know too is that posting irrelevant content is not helpful at all.
So before you get all excited about getting a backlink from a website, you have to first focus on ensuring whether the website's content is good or not. Here's how to find out the credibility of a website's content:
Identify the average word count of the website.
Understand their use of vocabulary.
Find out how they structure their posts.
Identify the topics that are most published on their website.
Check if they publish step-by-step guidelines in their content.
● Connect With Them
After you have spent your time scanning the quality of the content on a website, the next step is building a great work relationship with the editors of the websites. If you are in touch with them, it will become easier to get backlinks from their website. Below is one of the few ways of building backlinks by contacting the editors of the websites directly:
1. Guest Posting
Most authoritative websites on the internet have a section allocated for guest contributors. They allow guest writers to work with them in order to publish fresh perspectives about different ideas. You can contribute guest posts on the top websites to get a highly authoritative backlink in return. The difficult thing about Guest posting is that it takes a lot of time, and if you want to automate this process for link building, you can hire these guest posting services for quick results.
2. Blogger Outreach
Another great way of building a great backlink is Blogger outreach. In a Blogger outreach campaign, you use creative blogger outreach emails to get connected with the editors. You request them to give a shout-out to your website in their content, so you can get a backlink and can bring more readers to your website.
3. Niche Edits
What if you don't have time to work on guest posting or blogger outreach and want quick results instead? A good option, in this case, is looking for Niche Edits. A Niche edit strategy helps you get backlinks from already-published posts, where you ask the editor to put your link on the page to get a quality backlink.
4. Digital PR
Another cool way of getting backlinks without doing all the work yourself is focusing on Digital PR. In this strategy, you content editors of famous magazines and ask them to share your website through an informative blog. Doing this allows you to overcome all the hoops of Guest posting or Blogger outreach etc.
● Content That Matters
The most important thing you have to focus on when working on strategies like Guest posting, Blogger outreach, or Skyscraper technique is coming up with quality content. If you don't pitch helpful content to bloggers, they will not be willing to give you a backlink. Think about creative ways of producing content that is never rejected by bloggers.