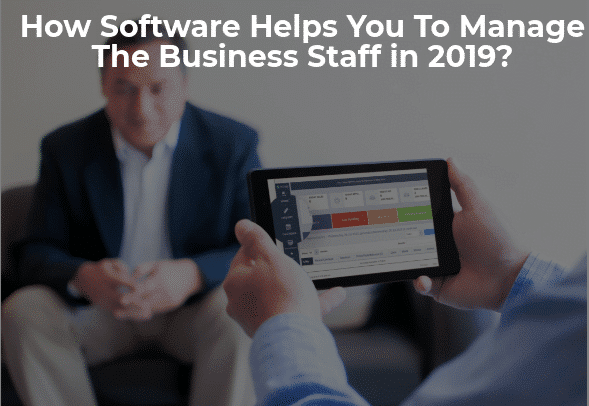 The success of any business always depends on how well its staff are performing on a daily basis. A company with high output from its staff is likely to beat the huge competition in the business and grab more business opportunities every day.
This is possible only when you have an effective mechanism for staff management. It is not possible for a single manager to supervise the work of various staff on a daily basis and evaluate their performance every day. That is why companies use management software. But how does software help them? Let mull.
Electronic Attendance System
Automatic attendance system has become widespread in various industries and is used as an effective tool for staff management. Due to the limitations and inaccuracies of traditional attendance tracking methods, companies use the automatic attendance system to capture the staff's attendance electronically.
It is more accurate, fast and convenient and helps companies to determine loyal staff. Electronic attendance systems are automated and provide a convenient way to quickly register staff once they land in the office. It uses physical and biometric characteristics to ensure the presence of staff in the office and protect them from identity theft.
Automated Performance Tracking
Multinational companies and small businesses like Salon, Restaurants etc, have numerous staff. All of them work on a daily basis and send work reports to their reporting managers at the end of the day. It is very difficult for busy team leaders and managers to check all those work reports manually & determine the best or worst performers in the company. Modern Salon scheduling software comes with automated performance tracking system in a salon.
Salon staff just have to sing into the software and submit the daily work automatically. The software automatically calculates the performance of different staff on different parameters & gives accurate reports to the HR professionals, team leaders and the company owner. They can easily explore the best performers and encourage them to achieve the ambitious targets of the salon.
Salary Calculation
Salary calculation is a big headache for accountants and HR professionals. They have to verify the contribution of staff to the company in a particular month, leaves taken by them, tax liability, etc, to prepare their salaries. This work involves a lot of mathematical calculations & chances of irregularities are very high if calculations are performed manually. Business management software automatically calculates the performance of staff in a particular month & allows accounts to prepare the salaries of staff easily & comfortably.
Automated Delivery of Important Notifications To the staff
The work anniversary of a staff, birthdays, the establishment date of the company, important events, major achievements, etc- are some activities for which a professional firm inform its staff and let them make aware of it. Gone are the days when HR professionals use to tell staff about all these activities verbally. Now, HRM software automatically delivers Email Notifications to all about this and keep them informed in advance.
Instant Communication Between Departments
Swift communications between different departments of a company is important to facilitate the quick flow of information and make important business marketing decisions quickly. Business management software help staff to communicate with each other in real-time & exchange the required data/info quickly. It helps them to complete their assignments quickly & boost the overall productivity up to a great extent.
Final Words
Successful staff management is the key to make the best use of staff and use their expertise for the growth of a business organisation. Salon management software is an effective tool to supervise the daily work of your salon staff & take your business to the next level.