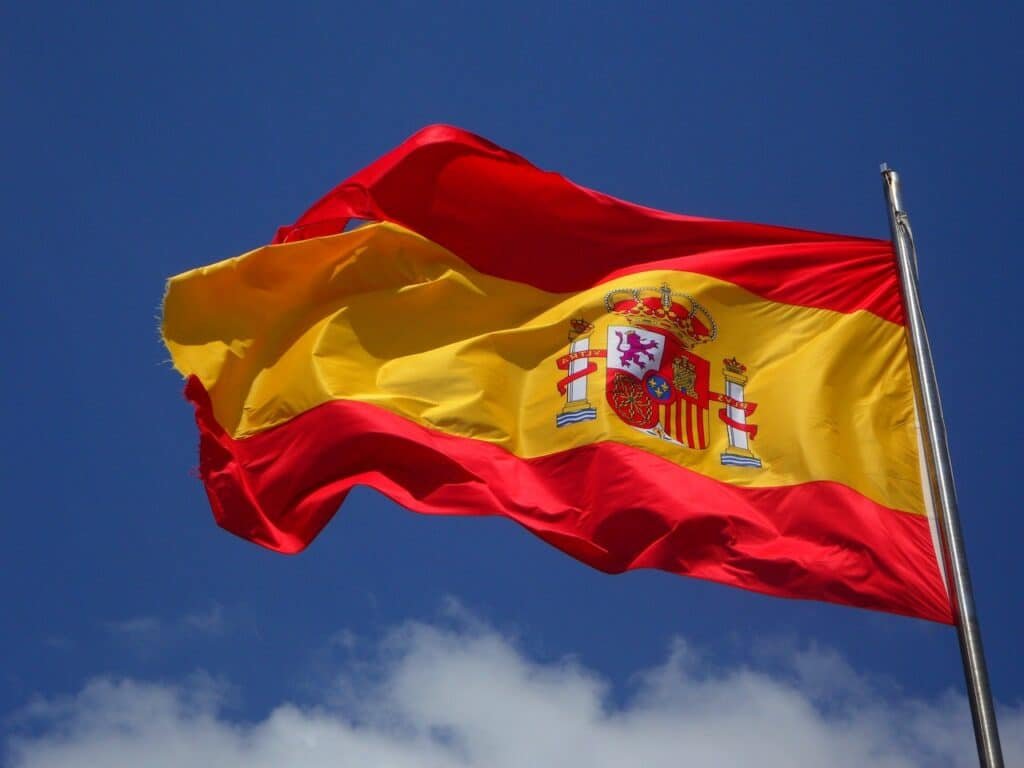 Simplicity in the way it is applied, aside from not having to travel to Spain more than once a year, are two of their main benefits. The Golden Visa is frequently cited as the quickest route to Spanish residency, and for many, it is also the most comfortable choice.
All you need to do to get a Spanish Golden Visa is investing in the nation! Everything you need to know about the investor visa in Spain will be covered in today's post. Are you ready?
What is the Spanish Golden Visa?
For those non-EU nationals who desire to relocate to Spain and are ready to make a sizable investment there, there is a unique sort of residence known as the "Golden Visa" scheme.
The majority of non-Europeans' residency permits have challenging application processes. It takes a lot of work to obtain a visa lots of paperwork, regulations, etc. Yet recently, this residence permit has become more and more popular.
Why? Due to the straightforward promises of speed and simplicity that it makes.
Spain is solidifying its position as one of the Golden Visa paradises worldwide. The numbers never cease to astound us when we examine them: of the roughly 6000 resident permits issued in the nation in 2018, about 600 were investment visas.
The Portuguese Golden Visa, however, might overshadow the Spanish one. Because of the recent modifications made to Portuguese immigration law, obtaining a residence permit in Portuguese-speaking countries has become considerably simpler for investors from all over the world.
However, we should be very aware of the fact that Spain is issuing an increasing number of Golden Visas. This is a tendency that will undoubtedly persist over time.
Who can obtain an investment visa?
The Golden Visa is designed for all non-EU nationals who want to make an investment in Spain in order to get residency, as we have already stated and shall elaborate on below.
Most people decide to go about it by investing in property, as that will allow them to not only stay in the country but to have a place to live in, too.
What benefits does the Golden Visa offer in Spain?
The principal benefits of the Golden Visa in Spain are outlined in the following bullet points:
You are able to lawfully live and work in Spain with it. This allows us to consider the Golden Visa as a kind of work permit.
It is the sole residence permit that allows its bearer to dwell in Spain for the first two years.
It is not necessary to reside on Spanish soil in order to receive this visa. Keep in mind that this equates to staying in the nation for longer than 183 days every year. Only one annual visit is necessary for the Golden Visa recipient.
It offers complete freedom of travel inside the Schengen area, which includes the majority of the European Union's member states as well as a few others.
The primary applicant (investor) may also apply for his spouse's and children's residence permits at the same time as his own. For those families that choose to begin their lives in Spain, the investor visa is a highly suggested choice.
It is not necessary for the applicant to physically apply in Spain in order to obtain a Golden Visa. He or she just needs to appoint a representative to gather the necessary paperwork on their behalf.
How long is this residence permit valid?
The investor will have two years to live legally in Spanish territory after receiving his or her Golden Visa.
Following the expiration of this temporary period, the applicant may ask for a renewal, which will grant him/her legal residency for an additional five years.
The individual in issue must show that he or she still is the owner of the asset that was the subject of the investment, whether it was the property, the shares/shares, or the public debt, in order to be able to go through with this operation.
Additionally, he or she had to have travelled to Spain at least once in the previous year.
Keep in mind that one of the various options for obtaining Spanish nationality is the Golden Visa. The investor will be able to complete the necessary process after ten years of lawful residence in Spain.
How do I apply for an investor visa?
You can select one of the following approaches to apply for the Golden Visa in Spain in 2022:
First, by investing in real estate worth more than €500,000, you can obtain an investment visa. But what if different people or investors bought the property? In that situation, we must consider that the investment will be calculated on a per-person basis. This indicates that we won't be allowed to apply for the visa if our personal contribution to the subject property is less than €500,000.
Secondly, you can obtain this residence permit by purchasing shares or participations in a Spanish corporation or by making a bank deposit in a Spanish organization worth more than €1 million.
You can also get this visa by holding Spanish government debt worth at least €2 million.
Investing in a company venture that will be built on Spanish soil is the last option. Here, the initiative must either create jobs, advance science and technology in the nation, or have a minimal impact on the socioeconomic landscape.
What conditions do I need to meet?
The following standards must be satisfied in order for the applicant to be granted a Golden Visa:
Not being a citizen of one of the EU's member states This special residence permit is intended for citizens of nations outside of this zone, who have a harder time obtaining a visa in Spain, as we have already mentioned.
Being of age (plus 18 in Spain).
No criminal history, either in Spain or anywhere else. The previous five years will be the time frame considered here.
Obtain health insurance in Spain. This may be accomplished by either public or private insurance. It must be with a Spanish insurance company; neither travel insurance nor one from the place of origin will do. However, if the insurance has flaws, that would not justify turning down the request.
To possess and be able to prove that one has the necessary resources to maintain one's main investor and his family
Make the required investment (which could be €500,000, €1,000,000, or €2,000,000 depending on the chosen path), and present the supporting documentation.
As you can see, the Spanish Golden Visa can be one of the easiest and fastest ways to get a residency permit in Europe in general. If you love sunny skies and a slower pace of life, then maybe this residency by investment program is the best choice for you!