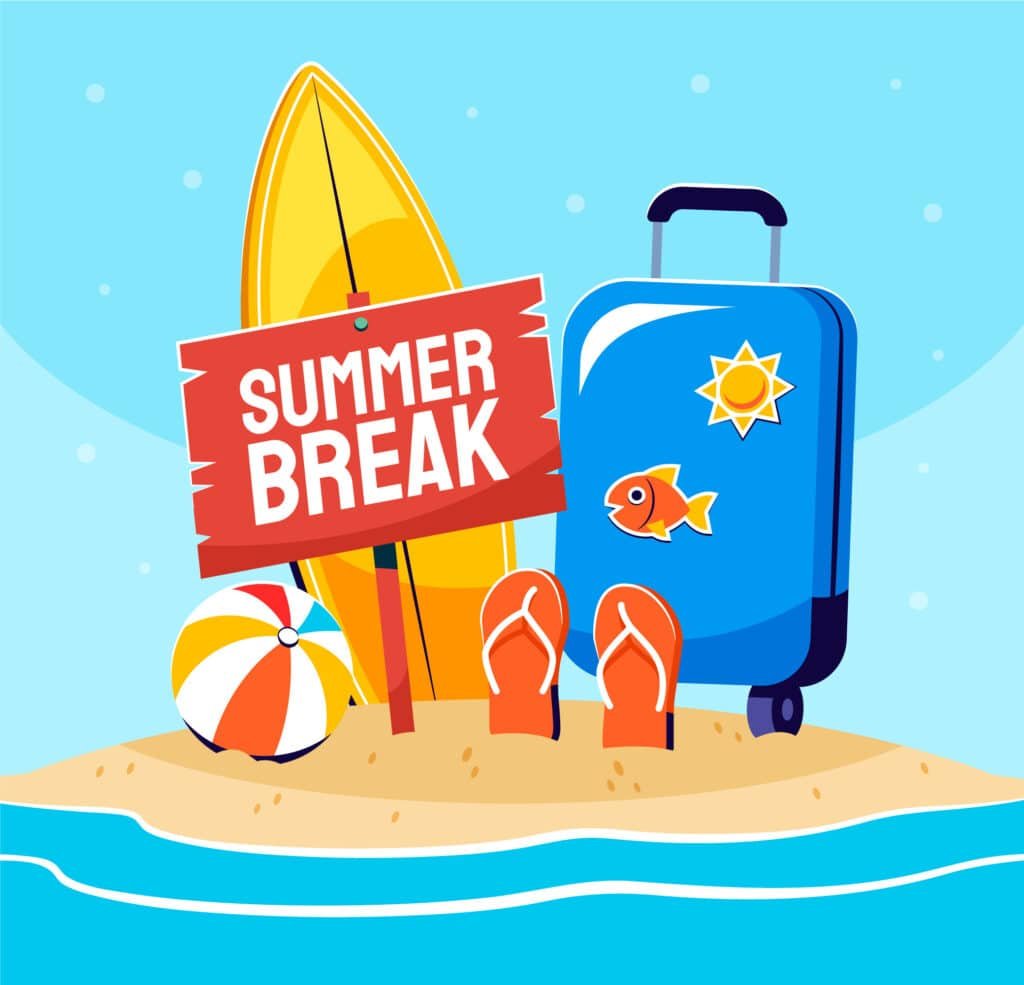 Summer is a great time to relax and have fun. It's that time of the year when you no longer need to worry about school and all the paper trails and projects it entails.
When it comes to summer break, you'll an ample time to do anything you'd like to do. However, if your family doesn't have a vacation or summer plan lined up for you, you may want to take the initiative to make your summer break a productive one. While it can sound dull and tiring, you could be happy with the things that you would accomplish at the end.
There are plenty of ways to achieve a productive summer break that you'd enjoy doing. In this way, you can end the vacation with a new skill or additional savings.
Apply For A Summer Job 
During summer, more people are looking for a place to relax and have fun, since it's the perfect season to go to the beach or go on vacations. With the increasing number of customers, there'll also be a growing need for part-time employees in different resorts and tourism establishments. With that, you can see plenty of summer job openings near your area or in places with huge employment demands.  
Applying for a summer job is a great way to earn a few bucks while you're off from school. It's a great way to learn new skills, gain experience, and at the same time be able to earn money.
Ideally, you should look for a summer job that's near your area so you won't have a problem with getting to your work, allowing you to enjoy your after-shift hours with much convenience.
Volunteer  
If you have a charity or organization that's close to your heart and you've always wanted to participate and become a volunteer, summer is the perfect time to do that.
Charities and organizations will always appreciate the help of volunteers to tend to other people. You can volunteer with those who rescue animals, children, and other people. Becoming a volunteer can give you the self-fulfilling feeling you'll get from contributing to your local area.
Enroll In A Class 
While summer is a great time to have a break from school, you might be wondering why is enrolling in a class a part of the option. Well, it doesn't necessarily mean that it's a school-related class. It could be a hobby class in which you can finally learn a new skill.  
Many summer courses may interest you. You can sign up for art, guitar, singing, pottery, baking and even martial arts classes. Attending summer classes can help you develop a new skill which you can find helpful in the future. Even if you think it's more than a hobby rather than a necessity if it makes you happy and you can afford it, why not? Summer is about having fun anyway.
Build Your Exercise Routine 
Not everyone regularly exercises, this is especially evident with younger people, as exercising could be full of hard physical work and sweaty activities. While it can be tiring to go on an exercise, you'd be happy with how your body will develop and how healthy you'll be.  
When you work out, it's not necessary that you need to be muscular or you need to have an hourglass shape. You just need to maintain your body in a proper BMI, and you're good to go. You'd be surprised with how much you can enjoy working out as you can see fantastic results after the summer vacation.  
There are plenty of ways you can work out. You can try cardio, cycling, martial arts, yoga, or dancing. Look for the routine which suits you best, and that you genuinely enjoy doing it.  
Focus On Yourself   
If you've always had trouble with public speaking, presentation, or writing essays for class, summer is the best time to turn your weaknesses into strengths. While you may not have the best motivation in the world to focus on the things that you lack, consider it a challenge. Just keep reminding yourself that you can do all things, and you'll be able to overcome your fears.  
You can practice at home and look for online tutorials on how you can improve your skills. You can ask a family member to help and test you so you can come back to school with more incredible talent and a big surprise. Not only can it improve your grades, but you'll also feel better and more confident in yourself. 
Conclusion  
While summer break can mean that you should have fun, it's the perfect time to be productive as well. However, you need to learn how to balance your time. You shouldn't consider the additional tasks to be work, but rather a self-improvement scheme.  
Always find time to have fun while at the same time being productive. In this way, you can learn new skills and be proud of what you have become.