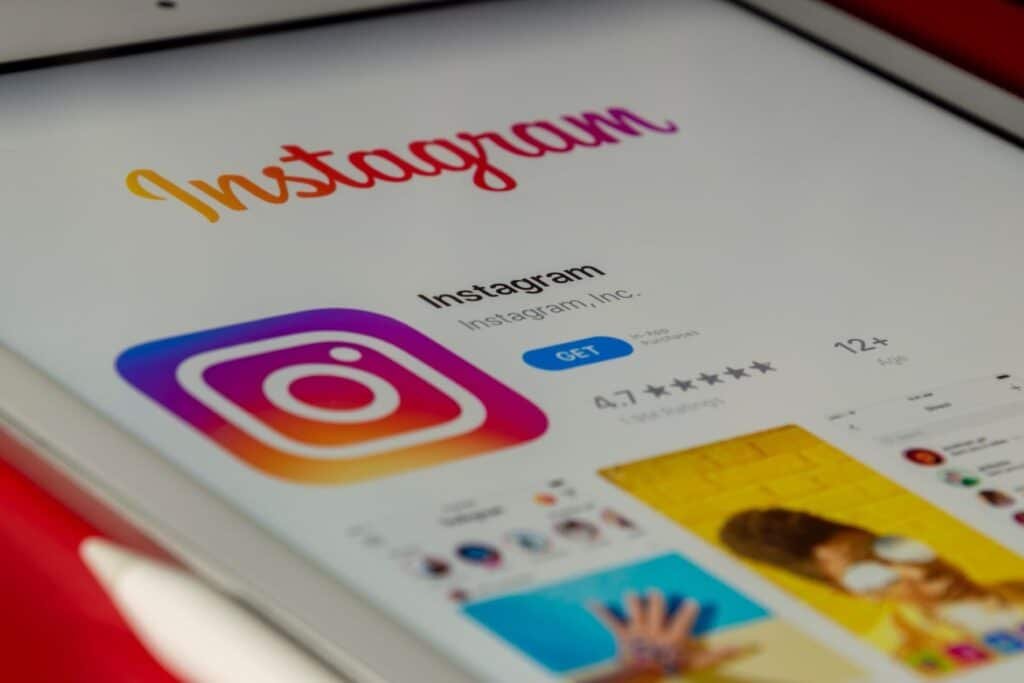 It's not always easy being an indie artist. Yes, you don't have a major label breathing down your neck and forcing you to change your sound, clothes, and personality (and that's awesome), but you also don't have all your marketing power. If you want to find new fans, it's time to hit the internet.
Social media is a powerful way to get your music to new ears. Instagram specifically is a great place for indie musicians to promote their music to the ideal demographics. Did you know Instagram is the seventh most visited website on the internet? Over 3.9 billion users visit every month, making it the perfect place to promote your music. Here are six tips to help promote your indie album on Instagram.
Indie fans love album artwork
In the world of music streaming, you might not think album artwork has the same impact as it did when Led Zeppelin or The Beatles ruled the airwaves. However, it's still an essential part of any album promotion.
Being a platform based on visual content, Instagram is a great place to showcase your amazing album artwork. Not only can you make simple posts featuring your album's cover, but you can also upload your music to be featured in Instagram Stories and Reels.
Every time someone uses your music (even you), Instagram will show the album artwork in the post. And as you might have guessed, the better the album artwork, the better it'll draw the interest of listeners (or viewers) — so make sure it's good!
Great album artwork can even be used for merchandise, like t-shirts and hats. This could be another revenue stream for indie artists to make a living.
You're busy writing and recording music, so if you don't have the time or graphic design skills to create killer album artwork, check out some of the album cover templates at PosterMyWall. You can create amazing album artwork as easily by finding the right template, adding your information, and downloading the finished file. You'll be ready to promote your indie album on Instagram in no time!
What's a great show without a band poster?
Band posters are almost as iconic as album artwork. Every artist knows that a good band poster is a great way to promote live shows, but in the age of social media, digital band posters are also effective for promoting your indie band on Instagram and getting more people to your live shows.
The key to a good band poster is to make it eye-catching and showcase your band's personality. For example, if you're an indie rock group, you might want something edgier, with jagged edges, offset lines, and a grungy patina. Fans can get a feel for your band's sound right from the poster!
Once you have your poster, you're more than welcome to stick it all over town, but you'll get more bang for your buck by posting it on your Instagram page. Not only can you forego printing costs (and what indie musician has extra money for advertising?), but you can also get it in front of potentially millions of more people. Plus, your fans can easily share your post for even more marketing power.
Looking for a little inspiration to get started? PosterMyWall has hundreds of indie band flyer templates to help you get started designing the best band poster for Instagram promotions.
Use plenty of music hashtags in your posts
One of the issues with social media is that only your followers see your posts. If someone doesn't follow your page, they're not going to see your great album artwork, band flyers, or any other promotional posts. The best way to extend your reach on Instagram is with hashtags.
Hashtags are used to help people discover new pages. For example, if you search #indieband, you'll be taken to a page with all the posts using that hashtag whether you follow them or not. Then, you can browse the posts and view the pages that interest you.
Whenever you make a new Instagram post, Story, or Reel, be sure to use plenty of related hashtags. These are some of the most popular Instagram hashtags for indie artists:
#indieband
#indiemusic
#indie
#indierock
#music
#newmusic
#indieartist
It's also a good idea to use more specific hashtags related to your specific genre or favourite topics.
Showcase your style with Instagram Stories
Instagram Stories are little snippets of content (video or photo) that your followers can see for 24 hours before they're deleted forever. It might sound odd to post content that won't be around for very long, but Instagram Stories are actually one of the most popular features on the entire platform!
According to statistics, over 500 million Instagram users watch stories daily! In other words, you definitely want to have something at the top of your page when your fans come looking.
Stories are typically more informal than official Instagram posts or Reels. They're ideal for showcasing behind-the-scenes clips to show off your band's personality and engage with your fans on a more personal level.
Fans love a good giveaway
Everyone likes free stuff! Why not use that knowledge to help promote your indie album on Instagram?
For example, giveaways are a great way to promote anything online. You could post something like, "Share our post for a chance to win free tickets to our next show." Of course, all your fans will instantly hit the "share" button and send your post to everyone they know, effectively extending your marketing reach. All it costs you is the price of a ticket to your show. That's a great return on investment!
You can run a giveaway for just about anything:
Free concert tickets
Band Merchandise
Album or song downloads
Exclusive content
Or anything else you can imagine
Get creative with your giveaways and you can extend your promotional reach to get your album in front of more potential fans than ever before. If it's free, your fans will love it!
And whatever you do, be consistent
Marketing is all about consistency. Everything from your voice and brand persona to your wording and topics should be similar every time you make a new post on Instagram. That helps your fans feel more engaged with your band and want to download your latest album.
It's also important to be consistent with your posting schedule. You don't want your fans to forget about you or your next album release! Make regular posts at least a few times per week. That way, you'll always be on your fans' timelines and they'll definitely remember to download your album when it comes out.
Follow these Instagram promotion tips, and you'll have more album downloads than you know what to do with. Who needs a label, anyway!?