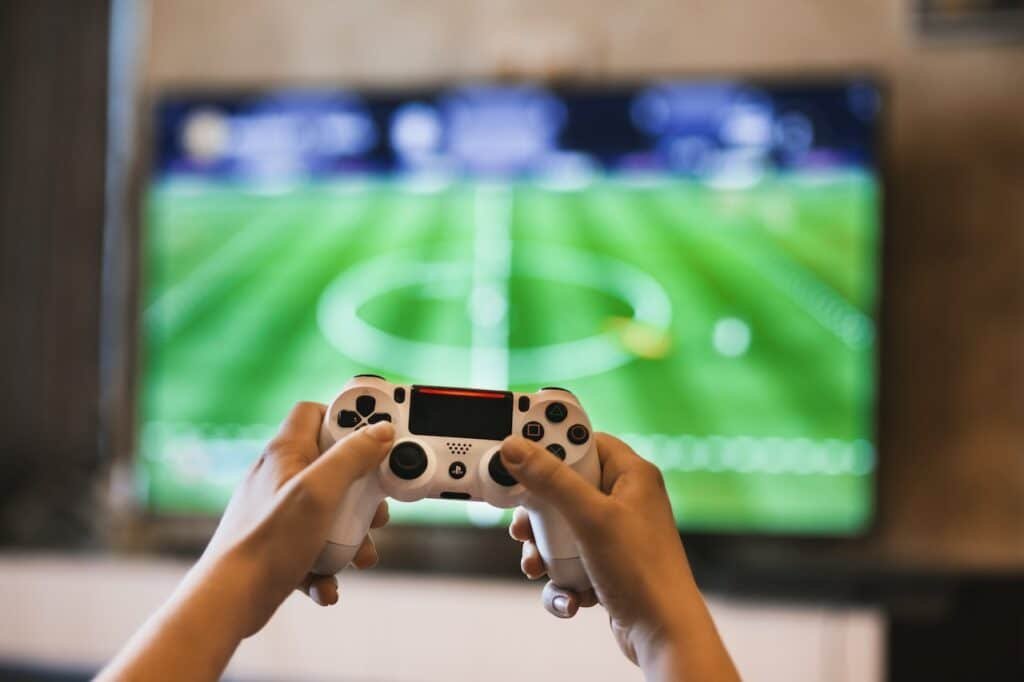 PokiesLab is a startup in the field of free slot machines. It has the best-paying pokies machine collection with high RTP, volatility, free spins, and no deposit bonuses. Since 2019, it has been offering licensed video slots and online pokie machines for real money on Pokieslab.net from leading world providers for players from Australia, New Zealand, and Canada.
Providing high-quality service, PokiesLab finds new approaches to develop the site so that users can enjoy the gameplay and win real money. A vast game library, fresh design, and detailed guidelines for playing slot machines are the main features of the pokieslab.net platform.
The case study addresses the main challenges associated with launching an online gambling business, going over major market trends on behalf of PokiesLab startups.
Minimum Investments Needed to Open Own Business
iGaming started growing in the late 1990s, coming into the spotlight during the dot-com bubble. As an illustration from the time, PartyGaming capitalization surpassed major companies like British Airways at £4.64 billion. While the markets at the time were inflated, today, top gambling companies have finally reached similar heights organically, with corporations such as Betfair valued as high as $10 billion.
Based on this, PokiesLab sets a quick overview of starting an online gambling business:
Advantages:
Market with high momentum, 3-5% yearly growth;
Low product development cost, plenty of white-label solutions;
Opportunity to capitalize on new technologies such as cryptocurrency trends;
Access to markets worldwide, flexible monetization models;
Varied specialized offers from games to sports betting, live dealers, and tournaments.
Disadvantages:
Reliance on third-party software vendors and payment processors;
Legal challenges – regulations in some jurisdictions need licenses in others;
High marketing costs due to initial investment in acquiring players;
Difficulty in creating a unique selling proposition;
Reliance on loyalty programs;
Global competition with access to both tech and marketing resources.
Investments needed to start to vary between jurisdiction and technology involved. PokiesLab spent $10,000 to integrate the box white-label website solutions. At the same time, the Company stresses that custom development can go to six and seven figures. Moving further, it took some time to decide where to buy the license. For example, a gambling license in the UK costs $115,000 annually. In contrast, in countries like Belarus or Georgia, obtaining one only costs between $1,000 and $5,000.
Background
The online iGaming industry is on the rise, as it now accounts for 22% of all gambling in Europe and anywhere between 8 and 15% in other countries worldwide. White labelling from major software companies also makes development easier, freeing up marketing funds, and leading to further industry growth in the 2020s.
Additionally, gambling licenses in various jurisdictions have become more affordable for entrepreneurs, as legislators compete for tax revenues. Globalization brought new opportunities for many online businesses, but gambling is often overlooked as an option due to operational, ethical, and legal concerns.
When PokiesLab only came up with the idea to enter such a highly competitive market, the team understood that launching an online gambling business makes sense only with a unique selling proposition. Since the market has been overcrowded, the website cannot only offer gambling online with bonuses.
It is crucial to understand that even though online businesses are global, a regional focus makes sense for gambling websites. They appeal more to niche demographics in certain countries and make it easier for a startup to earn capital. The first lesson Pokieslab learned is that you do not rush to discard options without having studied the local market accurately. After a broad analysis and finding gaps in a market proposition, the startup chose Australia and New Zealand mainly to focus on. Although the Australian market is becoming tougher to work on for gambling and betting providers, the Company studied local gambling laws in detail. Finding loopholes was a hard task that needed additional resources but still ended up opening a startup in the iGaming sphere.
PokiesLab landing page
From the Company's point of view, a unique selling proposition and a selection of casino games to focus on are the bare minimum requirements for any online gambling business. The core idea of the Company came to collect the most popular free games from leading providers in slot machines based on regional preferences. The model was planned to consist of creating a pokieslab.net platform, where players can find and learn more about Aristocrat and Ainsworth games before potentially making the step up to making real money. Henry Williams, Senior Sales Marketing Manager at PokiesLab, notes, "Even websites that don't offer gambling as an option still need to provide a service to gamblers, which requires an intimate understanding of their needs. We decided to combine both."
Challenge
Due to PokiesLab, another relevant field of study when opening a business is to understand the roadblocks gambling startups were facing earlier. The firm will always be one step ahead if they learn more about what was the history of the industry and its main changes. The team compared the early 2000s and how things changed going into the 2020s. In 2006, the three main challenges of opening a gambling business were:
Security issues – lack of readily available technological solutions made applications expensive and difficult to protect from bugs, hackers, and other issues;
User experience – getting new players to join casinos was stressful. It was novel, but usability was lacking, and poorly designed games drove people away;
Payment processing – a few out-of-the-box solutions were readily available. Solutions such as PayPal and credit card processing were expensive and hard to integrate.
Because online gambling was so new, few of these companies had to navigate legal issues. Gaining startup capital for them was easier with plenty of investors looking in the direction of digital tech, hardly any of them were discriminated against for ethical reasons as they do now.
Startups don't have to deal with any of the top 3 problems from the last decade. "The environment nowadays is different," Henry Williams states. "Technology providers handle security, UI/UX is optimized for websites and phones out of the box, and dozens of payment processing options often come directly integrated into white label solutions." Henry names new top challenges are different:
Capital. As the markets matured, venture capital firms became less likely to invest in online gambling due to difficulties associated with doing so;
Legality & Competition. Regulations caught up, making it necessary to acquire licenses in multiple countries and account for thousands of competitors in marketing;
Player retention. While players are more likely to gamble online, they often take advantage of welcome offers and never come back – keeping their interest is difficult.
These obstacles changed the playing field and required new market solutions to manage them.
Solution
Development is now outsourced to corporate giants such as IGT, Scientific Games, Aristocrat Leisure, and others – competition with these firms requires multi-million seed investments, which are out of the question for most gambling startups. Instead of creating something new, PokiesLab decided to improve the vision of online free slots and the attitude toward them.
The first thing that the startup suggests is to analyze the market, find close competitors, and highlight their strengths, weaknesses, and ways to develop. What do they offer to your target audience?
The next step is to define leading players on the market and learn about their approaches to providing the best product and service. As an example, the casino focuses on providing players with cryptocurrency payment and win options, earning market share through this niche offer.
The Company stresses that creating an online gambling business doesn't necessitate developing a casino. For example, the popular website AskGamblers offers a unique service by collecting stories of gamblers and profits mainly from affiliate marketing and advertising. 
Where companies in the early 2000s needed to solve technology-related issues, companies in the 2020s needed to solve marketing problems. It's about user experience and consistent entertainment now, not novelty/technology. It means the startup needs to:
Use out-of-the-box solutions – CMS systems, integrations, site templates, and so on;
Leverage marketing technology – contextual ads, SEO, social media, affiliates, etc.;
Distribute workflow – hire staff and establish lean/agile management practices;
Create touchpoints – lead users every step of the way with live chats, support, etc.
PokiesLab had low initial investment, but high consistent spending on staff and at least 50% of the budget allocated to marketing. Readily available analytics tools allow for gauging how visitors prefer their gambling experience and customising it for them.
Results
Creating a player-centric online gambling business is much cheaper in 2020 than it was even ten years ago. But it also became riskier, as upwards of 87% of startups fail. New arrivals to the market need to focus on branding and finding a unique selling proposition to cater to specific types of gamblers. Specialization in a small niche is the trend of the new decade.
Based on the information above, it is necessary to highlight the main advantages of PokiesLab as an online platform:
Covering one game niche in several regions;
Following responsible gambling principles;
Cooperation with leading iGaming providers;
Free play with no deposit and registration;
A large number of bonuses and offers for both new and regular customers;
Vast guidelines and FAQ on how to play;
Numerous positive reviews of slots from customers.
PokiesLab relied on picking a lane in free slot games to improve the quality of service and create the most extensive library of Australian slots. As large websites fail to provide tailored experiences, players will naturally gravitate towards businesses that cater to their interests, giving a market share to startups that chose to be the best at a small number of key offerings. That is what happened with PokiesLab. Starting only in 2019, the platform increased its audience and included Canada as the third target region. Since the start, PokiesLab filled the slot machines library with more world-proven providers such as Aristocrat, Play's GO, Microgaming, Betsoft, Pragmatic, NetEnt, IGT, Inspired Gaming, Ainsworth, Playtech, Bally, and WMS.
At last, individual experiences matter more than the raw number of users. Only 4% of users can account for upwards of 80% of online casino revenue-making user-centric design, the main focus of any gambling startup in 2020 and beyond.