It's sad how, even in the 21st century, we have to deal with issues like gender discrimination and racial discrimination. In the past few years, the charges for discrimination have increased, especially in workplaces. Age discrimination and racial bias are two of the most common issues, and as far as gender discrimination is concerned, well, it's comparatively less than what it used to be before.
The point here is that no matter what kind of discrimination is causing issues at your workplace, you need to learn how to deal with it effectively, and you should eliminate it as soon as possible. Not eliminating this issue can cause some serious issues, and it can affect your company overall, which is the last thing on earth that you'd want to see happening.
If you want to get rid of discrimination at work then here are a few tips that you can use in this case;
1- Pay attention to the details
If you see some sort of discrimination happening in your office, you need to take notice of it even if it sounds too little of a problem. When you ignore the minor issues, that's when you give fire to the bigger ones, and you clearly don't want that kind of problem, right? If yes, then start by paying attention to the details and stop people who pass discriminatory remarks or do actions to bring other people down just because of their gender or their race.
2- Don't ever play favorites
You should only play favorites or reward someone on the basis of his/her hard work. If you are playing favorites for someone without any reason, this can make other employees think that you are discriminating on some basis. For example, if you are giving flexible working hours to the older people, do that for everyone at your workplace and keep the rules the same for each and every staff member working for you.
3- Be careful with your words
The problem is that even when we want to stop discrimination at all levels, we sometimes still end up saying things that we shouldn't. Especially when you are making a speech to the people in your office, try and avoid saying anything that sounds or seems like you prefer men over women or that you are favoring white people over black people.
4- Educate everyone
The best way to eliminate a problem is to educate people around them. You can call some motivational speaker or a public speaker who can talk about discrimination and what harm it brings to people. This is the best option that every single company and business should consider using. At the end of the day, that's what we all need. We need education and awareness about things that we shouldn't be doing and the things that can harm someone else's self-esteem and self-respect.
5- Respond quickly
You shouldn't bear discrimination at your workplace even if it's minor. Quick action is always required so that you can stop it from the very scratch. For example, if someone is passing discriminatory remarks and if you know that that kind of behavior is unacceptable at your workplace, then try solving the matter in the shortest possible time span and don't wait at all.
Conclusion
With these simple tips, you will be able to bring discrimination of all sorts to an end at your workplace. Most important, among these tips, you should pay attention to educating people that this kind of behavior is unacceptable. You need to make them understand that equality is what you want to practice in your office, and that's what the first rule of working in your office is.
Author Bio: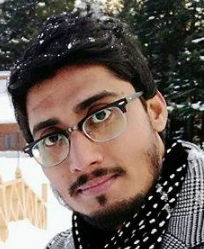 Muhammad Shoaib is a freelance writer who offers blogging, ghostwriting, and copywriting services. He works closely with businesses providing digital marketing solutions that increase brand awareness and search engine visibility. He is currently writing product reviews and buying guides on ReviewsBite.