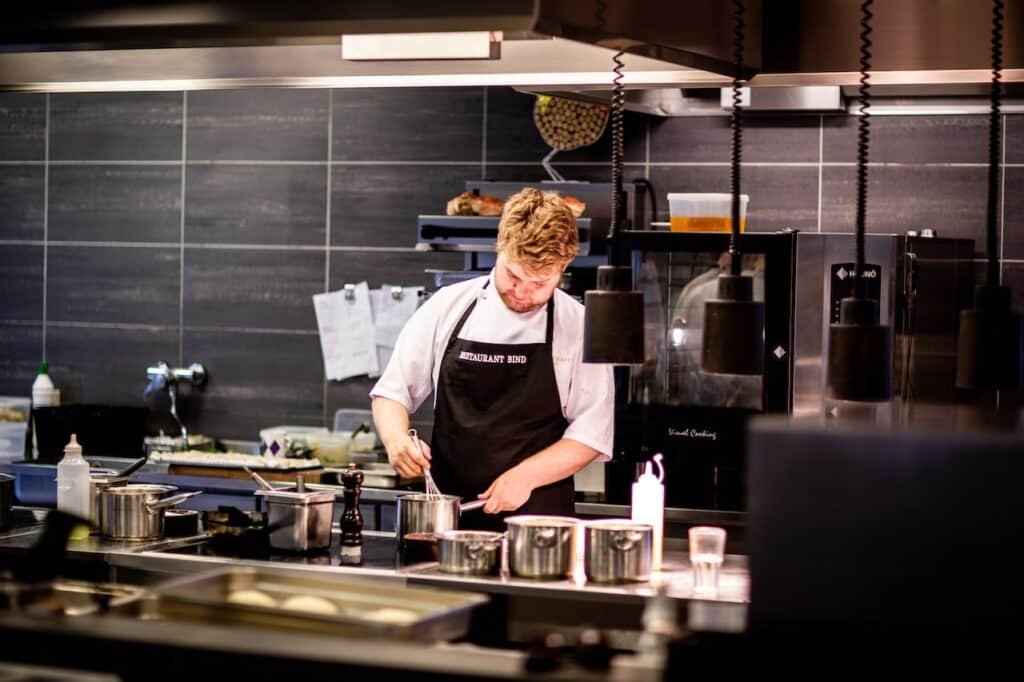 The FoodTech start-up field is a rapidly growing space where both previous restaurant owners and people who wish to venture into the food industry are seeing plenty of opportunities.
It's not all sunshine and rainbows though for companies wanting to get some commercial kitchen space for their budding venture or to pivot away from a restaurant-only business model to something different.
Here are a few pros and cons of renting commercial kitchen space in the UK.
Pro: A Commercial Kitchen = A Properly Configured Kitchen Space
Working from a home kitchen that was never designed for commercial use only works in the beginning and then only up to a point. Whether it's the lack of refrigeration, limited food prep areas or cookers and ovens to prepare dishes ready for delivery, every small kitchen reaches its maximum capacity eventually.
When thinking about kitchens to rent, it's important to consider what you need in a commercial kitchen. Above all, space for multiple employees to work and the right kitchen tools to satisfy orders at a commercial pace sufficient to achieve profitability; if you cannot produce fast enough, you'll never make a profit.
Con: Increasing Costs for the Business
Renting a commercial kitchen is more expensive than cooking from a home kitchen. While the mortgage on a residential home is less expensive and covers non-business use too, the cost of renting a commercial kitchen usually locks you into a long-term lease and rental agreement.
It's important to understand the financial implications upfront. Look for flexible lease agreements that are shorter than a year and allow for the option to move on or transfer to a large kitchen space in the same building in case the growth spurt continues.
Pro: Online Food Collections Won't Upset the Neighbours
For online food ventures that take orders online, prepare the food and use third-party delivery services like Deliveroo to send a driver to pick up the ready meals, there's going to be a lot of activity. With busy residential streets, it's not terribly practical to have numerous scooters coming to pick up the food and it might upset the neighbours too.
With a commercial kitchen, the area is rated for commercial activity. It's a total non-issue to have drivers coming and going at all hours of the day to pick up food for delivery. Deliveries can be completed faster and the neighbours won't have anything to complain about either.
Con: Finding a Suitable Commercial Kitchen Takes Ages
While restaurants with a front-of-house seating area for customers and a kitchen in the rear is the norm, finding a standalone commercial kitchen in your local area is difficult. The location needs to offer easy access across all parts of the city for delivery drivers to get hot and cold food to customers quickly.
Not every kitchen for lease is modern or comes with the latest appliances to support a growing FoodTech business. Quality and suitability vary enormously from a commercial kitchen to a commercial kitchen. Look at how many more orders the food business can prepare from a larger kitchen and the increased profitability this greater potential offers to its long-term viability.
Pro: Treating Your Business as a Business
The problem with operating a new business from home is that it's difficult to take it seriously. A business doesn't really feel like it's a real thing until it has an office, a commercial kitchen or some other suitable premises to operate from.
The same is true of potential and existing customers who may wish to "tour the facility" before they decide to place a large order. These customers will be impressed with a modern commercial kitchen, but not a home kitchen which is always going to look a bit haphazard.
Operating a business always involves some degree of risk. We don't like to admit it, but it's true. Expanding from a home kitchen to a commercial one or branching out into online food delivery from a rented commercial kitchen puts the business on the proper footing. Should business growth be faster than expected, there's the space to take on more personnel to handle the extra orders too.