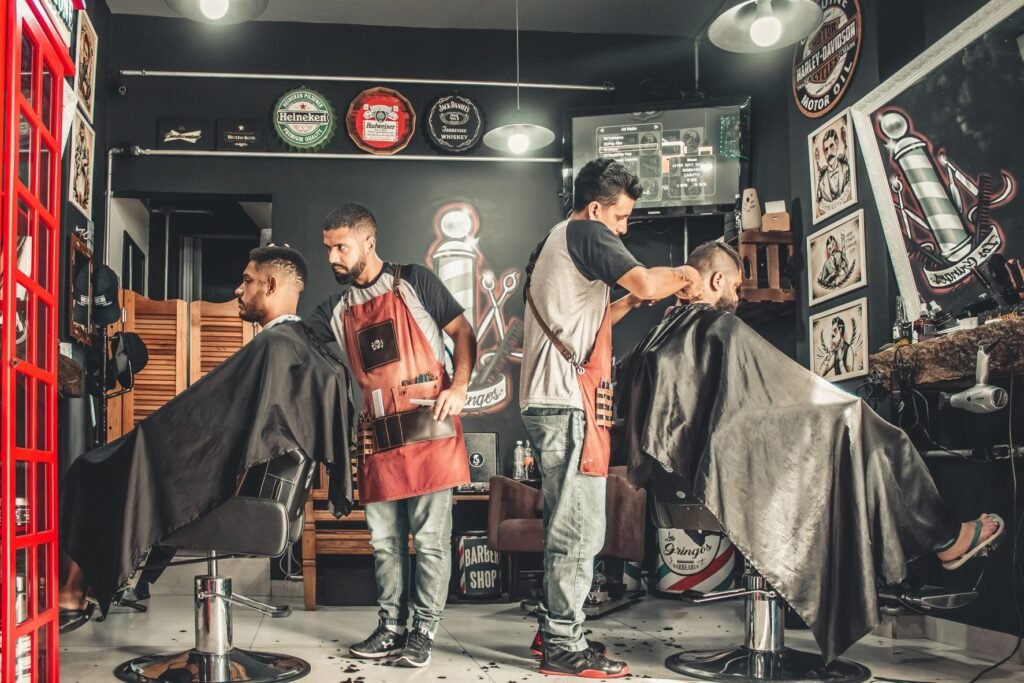 If you're a startup or a small business, you'll have to put some effort to get the word out about your products or services and attract your prospects' attention. Fortunately, there are many free and paid methods for promoting your brand.
In this article, I'm going to some effective business promotion methods. Let's start!
Promote Your Business on Google
Who can deny the importance of Google marketing which has dominated the search engine market with more than 92% market share? It's a no-brainer tool for small businesses to get in front of their customers and increase leads.
Here's how you can use Google for the success of your business marketing:
Create Google My Business (GMB) Account
Google My Business (GMB) account is your Google business profile (or Google listing) that helps you appear on Google Maps results. Suppose you're a dentist in Toronto, and you have created your GMB account. When a person from your surroundings searches for something like "dentist near me" or "dentist in Toronto," then the chances are your business listed with Google Maps will appear in front of them.
Make sure to verify your GMB account and optimize your Google listing for local SEO to rank higher on the Local Pack of search result pages and appear in front of your target audience.
Get a Business Website
Modern marketing is incomplete without a website —this is the place where your current and prospective customers would want to go. Your website helps people know about who you are, what you offer, and how to contact you.
You can also run a business blog on your website to build authority, trust, and connections. If your blog offers valuable content and answers the questions of your potential customers, it helps promote your brand and build connections with your prospects.
Implement Search Engine Optimization
Creating a website or blog alone won't help. Optimizing your site for Google with search engine optimization (SEO) practices is the key. SEO is an organic tactic that helps you rank on the top of search result pages without any paid promotions.
SEO demands you to find relevant keywords and produce original, high-quality content around those keywords. You also have to ensure that technical aspects of your site, such as loading speed and mobile responsiveness, are up to mark.
Run Google Ads
SEO is a long-term marketing strategy that takes time to show results. If you want immediate exposure and have a budget, then running Google ads is your best bet. These ads appear on the first page of Google before organic listing and content, making it more likely for your prospects to click those ads.
Promote Your Business in Your Community
While online marketing is the need of the hour for businesses, you can't ignore the importance of offline marketing in your community for success (specifically true for local businesses).
Here are a few ways to promote your small business in your community:
Get Custom Signage for Your Business
Custom signage, such as feather flags, monument signs, and billboards, make a brilliant way to spread the word about your business and attract new customers.
Get custom signage with your brand logo, colours, voice, and attractive text to make it look appealing and create a strong first impression. You can place them on the sidewalk, outside an office building, in front of a store, etc., to draw the attention of people passing by.
Get Your Name in the Local Newspaper
Newspaper advertisement is still an effective tool to gain the attention of your prospects. Approach popular newspapers with a high readership in your community. Make sure that your ad copy and visuals are outstanding to catch the attention of the reader.
Give Away Products
It's a proven offline marketing tactic to get people to know about your small business. Give away promotional products as a gift to people. These can be products your company sells or other daily use products such as scented candles, massage pads, pen holders, etc.
Make sure to attach your company logo with the products and give business cards as well so that people can contact you.
Explore Vendor Trade Shows
Join local vendor trade shows and see if you can get a booth there. This is an amazing opportunity to sell and promote your products. Alternatively, you can offer a free lunch to your potential customers to get some deals done during the party.
Promoting Your Business on Social Media
Social media is a popular yet effective way to create a buzz about your small business and reach a wider audience. Facebook, Instagram, Twitter, LinkedIn, YouTube, TikTok, Reddit, and more —there are dozens of social media platforms you can consider to promote your business.
Carry out some research to see where your potential customers are hanging online, and create your social accounts on those platforms. You can also build your presence on multiple social channels for maximized reach.
Social media also allows you to run paid ads to reach more customers. For instance, you can run Facebook ads or YouTube ads to increase your exposure and appear in front of your target audience.