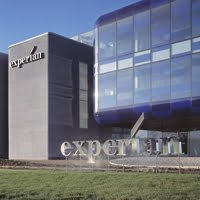 Decision-makers within organisations need to look into the future. As they do so, their thinking should focus on their customers. These should include existing customers and potential customers who have so far not taken up products from that organisation.
In an age when credit is more widely available than ever, this case study focuses on a new product launched by Experian, a global information solutions company which runs one of the UK's leading credit reference agencies. Experian traditionally deals with business-to-business customers. This case study illustrates how Experian has developed a new product called CreditExpert for consumers.
The company background
Experian operates in more than 60 countries. It has over 20 years of experience in providing financial, statistical and marketing information to businesses and consumers. Building partnerships with companies is Experian's core business. For example, when banks, credit card companies and other financial services organisations lend money, they need information they can rely on. Lending money involves an element of risk. Experian's information helps them with the decisions they have to take.
As a credit reference agency (CRA), Experian enables different lenders, such as banks, to share information about their customers' credit accounts. The lender can then use this information to help it to decide whether somebody can afford to repay any borrowings. It looks at how much credit the customer already has. It also looks at how they are managing this. Lenders pay a fee to the CRA each time they search its records.
Consumers give permission for their credit report information to be looked at when they apply for credit and for their account information to be stored with a CRA. People have a legal right to see the information about them held by a CRA. Experian charges consumers £2, the statutory fee set by the Consumer Credit Act, to provide a copy of the information held on a credit report (sometimes called a credit file). People receiving formal debt counselling receive their credit report free.