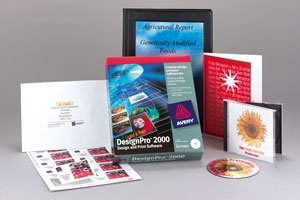 A marketplace is divided into consumer markets and organisational markets. In organisational markets, businesses sell goods or provide services to other business organisations. Buyers in these markets then use these goods or services to help them find solutions as they work towards the production or development of other goods or services for their customers. One organisation that has achieved business growth and product development in a number of key business to business and consumer markets in recent years is Avery Dennison Corporation.
Focussing on its subsidiary Avery Dennison Office Products UK, this case study looks at how it set about increasing its product portfolio whilst developing a wider range of new customers. It describes the marketing strategies adopted by Avery Dennison and how it made key decisions that enabled it to create high quality products at competitive prices for its business customers and consumers. It also gives the reader an opportunity to appreciate how a company manages its business growth and brand awareness.
Avery Dennison Corporation is a diversified manufacturing and consumer goods company whose primary businesses are divided into:
Pressure sensitive adhesives and materials – These range from self-adhesive paper films and foils for labelling, speciality tapes for medical applications, high performance graphic films for vehicles and signs to protective coatings.
Consumer and converted products – These include office products, converted tags and tickets, consumer goods and automotive labelling, peel and stick postage stamps and battery labels among others.
Avery Dennison Worldwide Office Products is the world's leading manufacturer of self-adhesive labels for laser and inkjet printers, labelling software, binders, sheet protectors, index dividers and other, home and school related supplies. Forming part of this Office Products Division, Avery Dennison OPUK has a product portfolio sold under the AVERY brand which includes:
office labels
indexing and creative printer supplies
filing and presentation
office accessories.
The company's labelling products have been developed through a variety of alliances with major software houses such as Microsoft, Lotus and Corel. These relationships and specifically the inclusion of Avery branded product templates within the software, make it possible to print labels, cards and other creative products from widely available word processing and database packages. Therefore, the application of new technology provides Avery Dennison with the very widest range of consumers from secretarial and administrative users to individual PC users at home and school.