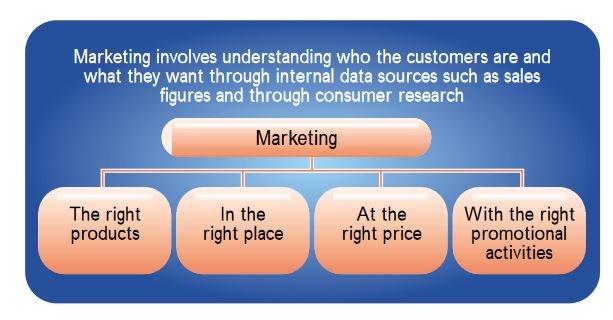 Marketing is about making sure that a business is providing the goods and services that customers want. It involves identifying and anticipating what consumers want today and will want in the future. The marketing department then plays an important role in taking these goods and services to market through all the channels the business sells through. This case study focuses on the way in which Argos makes sure that it meets the needs of its customers.
Argos was founded in 1973 and is now the UK's leading general merchandise retailer with sales of over £3.3 billion. Argos is owned by GUS plc and is part of the Argos Retail Group with over 580 stores in the UK and the Republic of Ireland, as well as distribution centres, call centres and its head office in Milton Keynes, employing over 23,000 people in total. Approximately 98% of the UK population lives within 10 miles of an Argos store.
In the modern world of retailing consumers can have their needs met in a variety of ways such as High Street shopping, out of town shopping centres, and by direct delivery from Internet orders. Competition among retailers is increasingly getting tough. Differentiation is therefore the key to developing a compelling competitive advantage and winning loyal customers. Differentiation is the process of making your business stand out from rivals – making it different and better.

Marketers at Argos, therefore, are continually concerned with addressing the questions:
Who are our customers? (Argos needs to find out as much as possible about its customers in order to meet their needs.)
Are we offering the right combination of choice, value and convenience?
How can we create a compelling competitor advantage? (How is Argos different from the competition?)
How can we defend what business we already have and how can we grow?
How do we effectively communicate with our customer base?
Since it first started, Argos has established a very strong, trusted brand focused on value, choice and convenience. It is the UK's number one retailer of toys and small electrical appliances; it has a major presence in many other markets including DIY and gardening, consumer electronics and furniture and a significant market share in jewellery (being No.1 in terms of volume) and sports equipment.