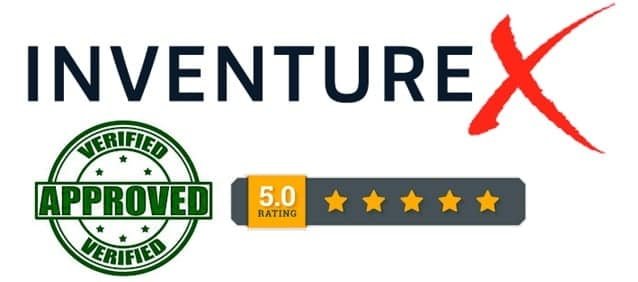 InventureX is one of the best crowdfund marketing agencies that work with investors and entrepreneurs looking to get funding for their ideas and projects. InventureX taps into popular crowdfunding websites like Indiegogo and Kickstarter to raise money, helping budding entrepreneurs get the financial means without having to resort to high-interest bank loans and risky lending.
How does partnering with InventureX to crowdfund your idea work? First, the team gathers all the ideas and selects the best one to crowdfund. It could be about new gadgets, a new brand apparel or even a film or any other creative content. The project is given the full service starting from pre-launch marketing, project page setup, crowd-fund consulting and branding up to overall project strategy and crowdfund marketing. Once the project is finished InventureX takes a percentage of the raised funds.
InventureX takes into consideration the project idea before partnering up with the entrepreneur. Once you get the green light then the team decides on how much percentage they'll take and the steps needed to make the project a success. The business model presents a win-win for both entrepreneur and the marketing agency in the sense that the more you keep the InventureX happy the greater the chances of your project getting the funds it needs to get started.
Once your idea gets approved then InventureX goes into partnership with the entrepreneur. To complete the agreement you'll sign a contract with the terms of agreement written within. Outlined are the project ideas for the crowdfund marketing and any other pertinent information, i.e., how many sales percentage they take once the project gets the funding, the strategies and advertising needed to complete the goal, branding ideas, etc. InventureX is quite transparent when it comes to this part as they need money motivation to drive up the crowdfunding aspects of the project. After all, InventureX's entire business model is performance-based, which means the team works better if you give them more in terms of budget and financial incentives. Generous incentives mean InventureX stands to benefit from the successes of the crowdfunding project as much as you would.
Keep in mind that there's still a chance of not being funded if you present your idea of crowdfund sites such as Indiegogo and Kickstarter. What you get though is a guarantee that you'll have industry-leading experts working closely with you to ensure your project has all it needs to become successfully funded. Once your project is approved by InventureX you'll be sure to get professional-level marketing that's optimized for your project. The performance-based compensation says a lot about InventureX as it will be in their best interest to make sure your project gets the funding.
Check out the InventureX company online at InventureX Crowdfunding Review and see how you can partner up with them for your next project.