Introduction
In September 1998, Freeserve sent shockwaves through the emerging Internet market by becoming the UK's first fully featured free Internet Service. On August 2nd 1999, after less than a year of trading, Freeserve became the first Internet brand in the UK to be floated on the London Stock Exchange. Since then the market has been flooded with competitors, but Freeserve has been able to maintain its strong position through the adoption of dynamic strategies to fulfil ambitious objectives.
The development of the Internet is a phenomenon that is destined to change our lives. It has already changed the way we communicate, educate, entertain and do business. The prospects for a company operating in this new market are varied and exciting. The potential commercial opportunities are very significant indeed.
In its first year as a public company, Freeserve has enjoyed considerable success in possibly the UK's most competitive market. The public flotation raised net proceeds of over £122.9 million and this has enabled Freeserve to invest heavily in its product and resources. Freeserve has been able to move forward quickly as a result of having a clear sense of direction based on a well defined strategy.
This case study looks at Freeserve, its corporate objectives and the strategies it has developed to achieve them.
Corporate objectives and strategy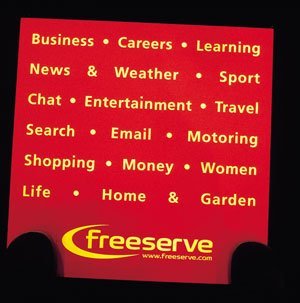 It is very important for a firm to decide exactly what it is trying to achieve. Freeserve is an example of a company with very clear objectives. Traditional economic theory suggests that all companies attempt to maximise profits at all times. Freeserve, however, has chosen to maximise growth. This is seen as the most sensible objective in a market that is growing as rapidly as the Internet. Worldwide Internet usage is expected to treble by 2002.
Having decided on growth as the prime corporate objective, Freeserve needed to develop a strategy to achieve this target. Freeserve has recognised that in a rapidly growing, highly competitive market, where there is a great deal of choice, the corporate strategy must focus entirely on delivering value to the customer. The user has to be the only priority and the product is the key to success.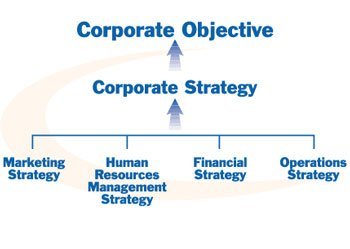 The choice of corporate strategy will determine the marketing, human resource, financial and operations strategies. Each must be compatible and carefully developed to achieve the overall corporate objective. In such a competitive, rapidly expanding market the marketing strategy will be of paramount importance. The marketing tactics employed will need to consider all aspects of the marketing mix.
Freeserve realised that it was important to re-brand its product and evolve from an Internet Service Provider (ISP), which merely provides the customer with access to the World Wide Web, into a true portal, with a site full of interest and content, linked into other channels, with other tools and uses. Freeserve is clear about the issues that matter:
The quality of the access to the Internet and its distribution
The content and services on offer
E-commerce and advertising
Devices and access platforms
The Freeserve brand.
Differentiating Freeserve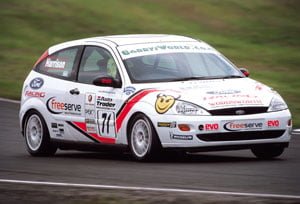 Freeserve began in September 1998 as the pioneer of free Internet access for the cost of a local phone call. By August 1999, it had captured 30% of the UK market; this has continued to grow and is currently around 37%. The average weekly total minutes of Internet use has climbed from 29 million in June 1998 to 206 million by December 1999.
The ISP continues to win awards for quality and as a user-friendly, dependable interface between the customer and the Internet. In May 2000, Freeserve was awarded PC Direct Magazine's 'Best Online Service Provider' award for the second year running. Two new products, Unlimited Freeserve Time and Off Peak Freeserve Time have been launched which will further reduce the cost of getting online.
As Dixons Group PLC remains the major shareholder, Freeserve is able to distribute its products through 1000 Dixons stores, as well as Currys, PC World and The Link. In addition, Freeserve has formed working partnerships with Barclays PLC and Bradford and Bingley Group which offers further distribution channels.
Differentiating Freeserve from the competition
Ever since the first business plan was written in 1998, Freeserve's clear strategy has been to create the most relevant content and the best portal in order to acquire more customers. By adding new content, tools and functionality, Freeserve aims to attract more users who will spend longer exploring the Freeserve sites. This is the process of differentiating Freeserve from the competition so that it stands out from the rest. This is important for the advertisers and other e-commerce opportunities.
One of the main reasons for people going online is to access email. In the modern world, communication is becoming more and more important. By building on its suite of communications products and offering the ability to e-mail from any PC in the world using fsmail, Freeserve aims to increase the attractiveness of the brand. A customer using telserve and fsmail can easily access voicemail, faxes and e-mails from a single mailbox. There is no monthly subscription and this combination of services means all forms of communication can be retrieved with a single dial-up.
Freeserve.com has added improved content to all its sites; building in plenty of diversity, but all carefully attuned to the customer's needs. Freeserve believes that it offers the best of the Internet, with many of the key services being unique or exclusive, such as the new, highly intuitive Freeserve search engine, ifind; the ability to set up communities using smartgroups.com and online caroline, an interactive webcam drama.
In Spring 2000, Freeserve launched a completely redesigned site. The portal is now organised into 13 speciality channels with links to other portals. It is through these developments that Freeserve is able to differentiate itself from its main competitors.
Achieving profitability
E-commerce - using the Internet for business - has grown rapidly in the last twelve months. By promoting high quality e-commerce offers and focusing on presenting these offers in a familiar and compelling way, Freeserve has been able to create some invaluable sources of revenue. Not only has the number of businesses using Freeserve for their needs increased significantly, now over 230, but Freeserve has also developed its own offers by launching fsmotorist.co.uk and fsauctions.co.uk.
SHOP@freeserve represents over 100 of the country's most popular online retailers. Freeserve's Marketplace package offers everything that an independent retailer would need to set up an online operation. Partnerships with Barclays PLC and Bradford and Bingley Group have enabled Freeserve to offer banking and other financial services for small businesses and mortgages.
It is estimated that the UK online advertising market will grow from £50m in 1999 to £625m by 2004. Freeserve is determined to capture a significant share of this new market. There are already over 100 different advertisers, including many famous brand names. Freeserve has also entered into sponsorship agreements for some of the key channels, such as Teletext's sponsorship of the Travel Channel.
Between September 1998 and May 1999, e-commerce and advertising brought in revenues of £1.1 million. In the year to April 2000, this figure had risen sharply to £9.9 million. This growth rate is expected to continue. The more customers that use the Freeserve portal, the greater the potential for advertising revenues.
Strategic partnerships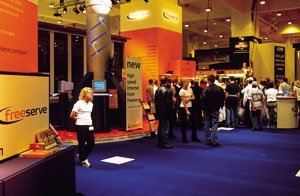 The Freeserve software continues to be pre-loaded or bundled with the vast majority of PCs and related hardware sold through the Dixons Group stores. The development of new platforms, such as WAP (Wireless Application Protocol) mobile phones and the brand new broadband platforms has enabled Freeserve to maintain its market position.
Freeserve has a unique partnership with BT Cellnet, which has enabled unrivalled distribution in this new market. The launch of the Freeserve-branded mobile phone will further extend brand awareness and Freeserve remains better placed than any of its competitors to capitalise as Internet access becomes mobile.
Broadband platforms are still in their formative stages of development in the UK, but Freeserve plans to be the premier broadband portal. This will dramatically increase access and reduce connection time and costs, and enable, amongst other things pay-per-view and pay-per download opportunities. Freeserve will launch its first broadband Internet services using ADSL (Asymmetric Digital Subscriber Line) technology in 2000.
The Freeserve Brand
Freeserve has been very successful with its new brand image. Brand awareness has grown markedly and the new identity, logo and "Be Free, Be Freeserve" advertising campaign has been very effective. The portal has been completely redesigned. Most importantly to the overall strategy, the public perception has changed from Freeserve as a good value service provider to the UK's premier portal. This is an example of re-positioning.
One of the most important elements of Freeserve's strategy for the future is to form partnerships thus making strategic investments and acquisitions and beginning new ventures. These form an important part of the financial strategy to achieve the overall corporate objectives. Through these partnerships, Freeserve has been able to grow much faster than if it stood alone.
For some partnerships, Freeserve offers all the necessary Internet expertise, experience in consumer product marketing and access to a large and growing consumer base. The partners are chosen for the quality of their goods and services and their ability to engage with the consumers. They range from well known High Street brands such as Interflora and Thomas Cook to new generation Internet brands such as eToys and PetsPyjamas.
Other examples of significant, high quality partnerships include clearlybusiness.com (a 60:40 joint venture with Barclays PLC) and stockacademy - a joint venture for online share trading.
Conclusion
Alongside the marketing strategy, Freeserve has developed a strategy for the people it employs. In November 1998, Freeserve only employed two people. There are now nearly 300, working in five different locations.
If Freeserve is going to succeed in its vision to become 'the trusted Internet brand, touching the lives of everyone in the UK, everyday', all its employees need to be totally committed to the consumer. Freeserve believes it is attracting the best people with the best skills, from both inside and outside the sector, thus making a huge investment in people. Freeserve recruits people it believes will share the vision, reflecting passion and dynamism, professionalism and a commitment to innovation.
Freeserve's aim is to ensure that its customers can get online quickly, find what they are looking for simply, trust the information they have found, and feel secure about shopping on the Internet. This can only be achieved by making the interface between the consumer and the Internet as user-friendly as possible and providing the highest standards of access, security, content, ease of use and service.
Freeserve | Objectives and dynamic strategies in an expanding market