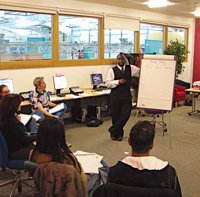 Egg is the world's largest pure online bank, established in 1998. It has a reputation for innovation in financial services and was set up in response to consumer demand for a more flexible approach to banking.
Today it has more than 3.7 million customers. Egg is best known for its credit card business, but it also offers loans, savings accounts, investments, mortgages and insurance.
Benefits of motivating people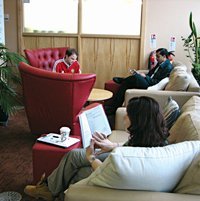 Egg's enduring purpose is 'to revolutionise customers' experience of financial services driven through unleashing the power of people'. This is like a mission statement, in that it defines the way the company carries out its business. Egg knows its performance will determine its success in winning and keeping the confidence of its customers.
It is apparent from Egg's enduring purpose that it believes in the 'power of people'. First-rate performances by Egg people offer a first-rate service to its customers.
When customers receive a great service, they will tend to buy more. This in turn will lead to greater shareholder value. Egg believes it is advantageous to build a strategy of motivation into its culture. Motivation is seen as essential and has been made part of the fabric of the company, known as 'Egg DNA'.
What is motivation?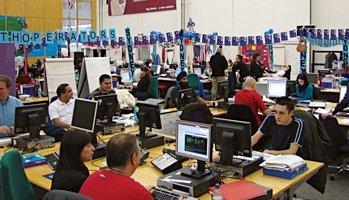 In essence, motivation is the art of getting people to do things because they want to, or because they see some benefit. At its most crude, motivation in the workplace is linked to pay. It has subsequently been proved that pay is not the only motivator and in certain circumstances does not act as one at all.
For Egg, motivation is about creating an environment where its people:
Are involved in planning, performing and achieving for themselves, customers and Egg.
Have a great relationship with their manager who knows what they are wanting to achieve in their working life.
Feel empowered and 'unleashed', so they have the power to create change, reach their potential and deliver excellent customer service.
Enjoy their work and have opportunities to improve themselves and their role.
Are recognised and rewarded for the effort they put into making Egg successful.