Introduction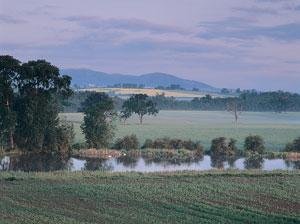 Twenty years ago sponsorship of the arts developed as a way of funding tours, performances and exhibitions. If it had not been for corporate sponsorship, many orchestras, ballet or opera companies might not have survived or even exist in the form that we know today. Over recent years corporate sponsorship has grown dramatically. Few leading sports or arts events do not have some form of corporate sponsorship. Sponsorship has developed as an acceptable way of providing additional funds or support for a wealth of activities and functions, in turn providing corporate exposure.
Sponsorship involves the donation of material or financial support of an activity, function, person, organisation or event by another organisation. There are many different types of sponsorship and the word may be used to describe many different types of financial support. It is important, however, to clarify the differences between charity (philanthropy), patronage and sponsorship which might either overlap or be applied incorrectly.
CHARITY - This is the providing of money, a gift or other form of assistance to relieve need or distress. Registered Charities cover a range of activities and a feature of some of these organisations in the UK is that many of them have become very successful in raising funds and have developed a business-style structure and organisation to support this activity. When supporting charities, companies will normally donate money, time or expertise, not for any corporate gain, but because they believe in the principle or objective being supported. Many large companies, including Royal SunAlliance, donate significant sums to a range of charities.
PATRONAGE - A patron is a person or group of people who use money or influence to advance or defend the interests of a person, cause, institution or arts. Sponsorship and patronage are strongly linked as many sponsorships resulted from the interests of particular individuals in the sponsoring company. The patronage element is likely to diminish in future years as commercial sponsorship becomes a more established element of the overall advertising spend and as sponsoring companies develop and define their own sponsorship policies and strategies.
SPONSORSHIP - A sponsor is an organisation or person supporting or promoting a sporting or artistic activity or performer, more especially in return for advertising and promotional support. Commercial sponsorship is a mutually benefiting relationship. The organisation benefits from the receipt of money (or benefits in kind, such as the use of facilities or expertise). The sponsor benefits from either advertising, public awareness, product sales or some combination of these.
Reasons for sponsorship
There are many reasons why corporate sponsorship has grown over recent years. Today's businesses pursue a range of objectives which reflect the complexity of social relations within a modern society. Big business is not just about making profits, but also has to take into account the interests of the communities it serves. Sponsorship helps organisations to reflect these wider community interests and, as modern sponsorship deals have become increasingly flexible, allow organisations to target sponsorship projects more carefully. This in turn has provided an ever-growing range of benefits for sponsoring companies. These include:
Advertising
Sponsorship can be used as a form of advertising. One area which attracts sponsorship is sport. Sponsorship on a team rugby strip may be viewed by the crowd watching the game, on television, posters and in the press. When people buy team strips, they are perpetuating this sponsorship process by helping the names of sponsors to be seen in parks and streets. This type of sponsorship is particularly valuable in terms of coverage and frequency and can be much more cost-effective than money spent upon more conventional advertising.
Targeting
Targeting involves making sure that the right people receive the required message. For example, the targeting achieved through sponsorship can be directed to a group far more efficiently than other forms of advertising. Using the rugby football example again, if a company manufacturing a rugby kit were to sponsor a rugby team then their name/emblem would appear on kits where it would only be seen by those interested in rugby; those not interested would not be watching the game! The profile of the company and its products would therefore be raised amongst the section of the population most likely to purchase the product.
Communicating Corporate Values
Most companies present an image to the public at large. The resulting image may not always be accurate or the image may pre-date the reality as the company moves on. For example, the public perception of accountants may bear little relationship to today's reality! Sponsorship may therefore be used to convey the values for which the organisation stands and the way it currently conducts its business. Communicating values helps an organisation to influence its perceived image. There are many reasons why organisations might want to do this and these may not always be related to increasing sales. Partners in sponsorship need to be carefully chosen. The image of the sponsor will be impacted by the activities and events related to it and vice versa. For example, though the image of Formula 1 motor racing - fast, dangerous, courageous, thrilling and risk-taking - may be a suitable sponsorship vehicle for many organisations and products, it may not suit organisations who wish to project other values - steady, sure-footed, considered and safe - such as an insurance company. The marriage of a company's business objectives and the nature of the event requires much consideration. The pursuit of maximum publicity, no matter what the event, is not always the best policy.
Building Business to Business Connections
Companies are often approached to participate in sponsorship by other organisations with whom they deal. In insurance this would include intermediaries, brokers and independent financial advisers (IFAs). In addition to achieving the objectives related to the sponsorship, working with the other organisation to co-ordinate and participate in a sponsored event or activity, strengthens the working relationship for the individuals involved from both organisations and projects a co-ordinated team approach to the public at large.
Corporate hospitality
Corporate hospitality is normally one of the benefits associated with a 'sponsorship package.' So, for example, the sponsorship of a concert would confer a number of complimentary tickets for a performance. These are then used by the organisation to entertain clients. The event would be used to recognise and further develop personal relationships between individuals from a number of organisations. For some sponsorships, the opportunity to use certain facilities for corporate hospitality are highly prized, as that venue would not be available through any other channel.
Stakeholder benefits
Sponsorship is now being used more and more to offer benefits to a range of company's stakeholders. In the case of Royal SunAlliance, these include shareholders, policyholders and staff. Recent sponsorships have included discount price entry tickets for all stakeholder groups at the sponsorship of the Nelson Exhibition and the National Maritime Museum and special staff open days at the National Trust's Uppark. This has the advantage of associating all the groups with the event and communicating the level and nature of the company's sponsorship.
Finally, it is useful to mention that many of the benefits of sponsorship are felt within the organisation. Sponsorship helps an organisation to position itself within the marketplace in relation to its competitors. It also helps to reassure and influence staff and may even improve morale, particularly when the organisation they work for becomes involved in some form of community sponsorship.
Risks
No sponsorship is without risk. Whatever the form of sponsorship, it is important to ensure that the event is welcomed by the targeted audience and the partnership organisation is completely ethical in its activities. The sponsor cannot risk becoming involved with an event which is unprofessionally managed or one with a slightly dubious reputation. Then there are other forms of risk. For example:
the behaviour of a crowd or audience;
the actions of sporting or artistic performers;
the policies of the organisation being sponsored;
the weather (if the event is an outdoor activity);
accidents (injury or death to participants).

Even a low risk proposition such as the sponsorship of a concert is susceptible to poor ticket sales or the non-appearance of key performers. The receiver of the sponsorship will also be aware of changes to the donor's image and reputation during the period of sponsorship.
The partnership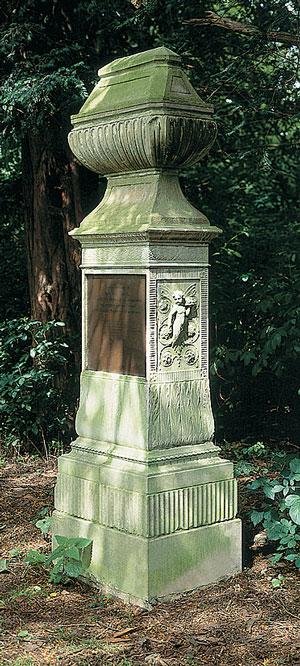 The National Trust is a charity. It was established in 1895 to hold 'Lands of natural beauty and sites and houses of historic interest to be preserved intact for the nation's use and enjoyment.' Today it protects the ownership of some 570,000 acres of countryside of outstanding natural beauty and protects a further 78,000 acres. It also owns more than 500 miles of coastline and more than 300 buildings and gardens of historic and artistic importance. The Trust is independent of Government and relies upon the generosity of those who donate it properties and the money to maintain them and on more than 2.4 million subscribing members as well as friends and supporters everywhere.
One of the Trust's greatest achievements has been its ability to maintain an acceptable balance between access and conservation. Today, more than 11 million people visit the Trust's houses and gardens each year and millions more enjoy its open spaces. However, the principle that preservation must take precedence over public access still stands. Preservation permits access, whilst without preservation access becomes impossible!
Uppark is a fine late 17th century house, situated high on the South Downs with magnificent views towards the Solent. In 1989, the house was largely burned down following a major fire. Royal SunAlliance's connection with the house dates back to 1753 when Sir Matthew Fetherstonhaugh first insured the property and the original certificate still exists. Sun Alliance was also the main insurer for the National Trust when the decision was taken to restore the house to its condition on the day before the fire. The house was re-opened in 1995.
Sun Alliance concentrated its sponsorship on the site's Exhibition & Visitor Centre, which chronicles the painstaking process of putting the house back together over the six years following the fire. Since 1995, all visitors to Uppark pass through this building adjoining the car park which is known as the Sun Alliance Exhibition & Visitor Centre.
The insurance and sponsorship connections are shown on signposts, on promotional leaflets and printed acknowledgements in members' magazines running into millions. Exclusive days for staff were organised in 1994 and 1995 and a free entry voucher was printed in their staff magazine. Royal SunAlliance may also hold receptions at Uppark with a waived facility fee and have the use of an agreed number of photographic images of the property.
Croome Landscape Park
Croome Landscape Park in Worcestershire is a perfect example of the classic eighteenth century English landscape garden. It is the first major work by Lancelot 'Capability' Brown. The monument to 'Capability' Brown, erected in 1809.
Royal SunAlliance who, until recently owned and managed the Croome agricultural estate, has entered into a ten-year partnership with the National Trust, during which they will contribute towards the restoration of the landscape and buildings, which include the Temple Greenhouse and Lake Temple, designed by Robert Adam. The restoration will take many years and will be complete only when some 1,400 park land trees, to be planted in a re-creation of the original design, reach maturity.
The Croome project represents a major development of Royal SunAlliance's relationship with the National Trust. The presence of Royal SunAlliance in Bristol and historic associations with Croome were key factors in the sponsorship deal. The benefits are similar to those enjoyed at Uppark, with a branded exhibition and extensive print and employee benefits. The sponsorship has helped Royal SunAlliance with its corporate positioning.
Why sponsorship?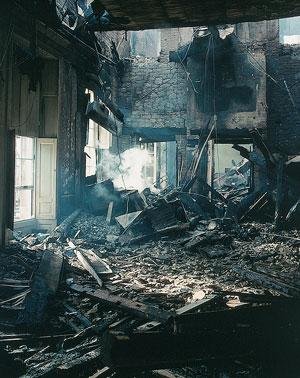 Sponsorship is a powerful tool in promoting and enhancing the Royal SunAlliance brand. It is effective in building awareness of the company and its values, both with the general public and with key commercial contacts and is an integral part of Royal SunAlliance's corporate marketing activities. Royal SunAlliance's policy is to sponsor projects which are of national importance and international significance and which have enduring value. This type of association is of great mutual benefit, both to the organisation being sponsored and to Royal SunAlliance.
There are many reasons why the sponsorship link with the National Trust is a particularly appropriate one for the Royal SunAlliance to develop. The work of the National Trust involves the management of houses and buildings, gardens, the countryside and the coast, nature conservation and country parks to provide preservation and access. Every National Trust site provides a valued community resource which may be used for recreation, supporting the activities of a local area, educational activities and simply improving the environment in which we live. The Royal SunAlliance adopts a broad and responsible approach to its work and supports values towards community living, the environment and education and the way these influences help to reflect the sort of society in which we live.
The National Trust's success is based upon a framework of values to which a high proportion of the general public can relate. The Royal SunAlliance shows its support for these values through its sponsorship of the National Trust.
The National Trust adopts a responsible role in providing protection for its many properties, whilst balancing this against access. There is a natural relationship between the long-term protection provided by the National Trust and the protection provided by all forms of insurance. Both forms of protection provide a means by which activities, irrespective of whether they are commercial, personal or community activities, can function with less risk and in a way which provides benefits for many different individuals.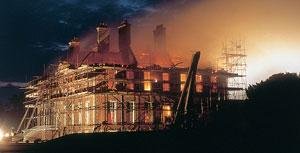 The National Trust provides permanent protection to historic houses, gardens, coastline, countryside, archaeological sites and vernacular buildings in England, Wales and Northern Ireland. As an insurance company for the National Trust, the Royal SunAlliance provides a wide range of protection for the National Trust's property.
Conclusion
Sponsorship is a powerful tool which must be used responsibly. The National Trust is a highly successful organisation which preserves resources for the nation's use and enjoyment. Royal SunAlliance is the UK's largest insurance company. Both organisations have a critical role in the sort of world in which we all wish to live. Within any sponsorship deal organisations must be aware of each other's ethics and behaviour. Sponsorship of the activities of the National Trust has enabled Royal SunAlliance to put into practice the values and beliefs it supports to create a reputable partnership designed to provide a range benefits for many years to come.
Royal & Sunalliance | Partnership through sponsorship