The Arcadia Group Limited is one of the UK's largest fashion retail companies with over 25,000 employees, 2,000 outlets throughout the UK and a growing number of international stores. 
In 2002 Arcadia changed from a Plc to a private company when Philip Green acquired the business for £800 million. Under Philip Green's ownership, the group has been very successful, growing in profit and repaying the loan used to buy the company in record time.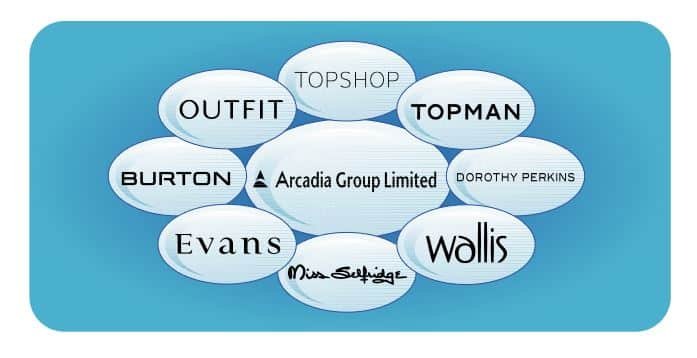 In 2004 the group's turnover was over £1.6 billion, with operating profits of over £290 million. The group includes eight major high street brands; Burton, Dorothy Perkins, Evans, Miss Selfridge, Outfit, Topshop, Topman, and Wallis. Each brand targets its own specific group of customers and maintains a leading position within its respective market segment.
The importance of good management
The success of any business depends heavily on the effectiveness of its managers. Good managers need to make the right decisions and ensure the business is able to exploit any opportunities open to it. At the same time, good managers protect the business by anticipating and acting against any threats to its welfare.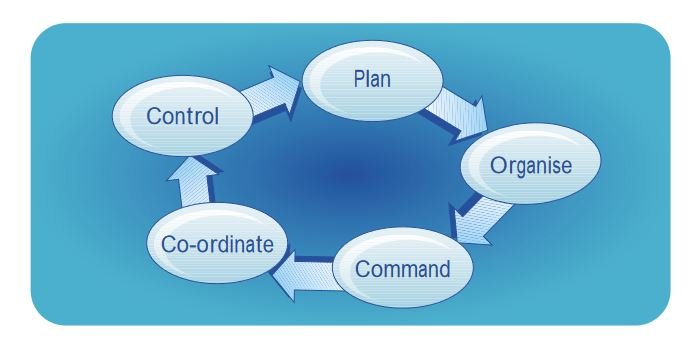 According to Frenchman Henri Fayol (1841-1925), managers have to:
forecast and plan to determine where the business is going
organise the resources necessary to achieve these objectives
command people to do things
coordinate the different activities
control the activities to make sure they are completed as planned.
Managers in an organisation have to decide on their priorities and allocate resources within them. They must decide what needs doing and how best to do it. A good manager should push the business forward, as new challenges arise, and take responsibility for their decisions.