Introduction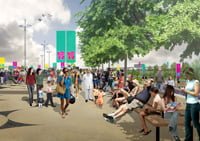 BT is the world's oldest telecommunications company, with its origins in the Electric Telegraph Company in 1846. Today BT is one of the UK's largest companies. It employs around 75,000 people in the UK and is one of the world's leading providers of communications solutions and services, serving the needs of customers in more than 170 countries.
Its principal activities include the provision of networked IT services globally; local, national and international telecommunications services to customers for use at home, at work and on the move; broadbandand internet products and services and converged fixed/mobile products and services.
Developing services to meet customer demand
BT is continuously developing new and enhanced services to meet the demands of its customers. These include BT Vision (on-demand television), high-speed broadband internet connections and global teleconferencing services. The company is developing new mobile technologies for homes and businesses. Its services support electronic commerce and virtual markets, allowing the buying and selling of goods and services online.
To enable it to work at this level, BT must develop and sustain relationships with its stakeholders. These stakeholders include BT's customers, employees, suppliers and shareholders, as well as government, regulators and the wider community.
Working with stakeholders
This case study shows how BT engages with its stakeholders. It explains how the company is working with different stakeholder groups to reduce the environmental impact of its operations. It highlights specific initiatives in which the company is working with its partners to bring lasting social and community benefits.
These include work undertaken through BT's role as an official sustainability partner for the London 2012 Olympic and Paralympic Games.
What is a stakeholder?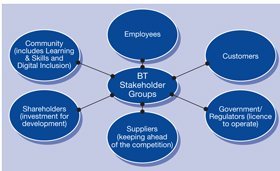 A stakeholder in a business is any individual or group with an interest in the decisions made by that company. Some of BT's stakeholders are internal to the business, such as its employees. Some are external to the business, such as BT's customers.
Ethical approach to business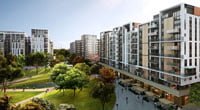 Enlightened companies like BT believe that engaging with stakeholders is part of an ethical approach to business. BT also has legal obligations toward some stakeholder groups, such as the government and industry regulators.
As well as meeting ethical and legal requirements, maintaining good relationships with stakeholders is good for business in the long term. Suppliers help to keep the business competitive, shareholders bring investment and customers contribute to profits. For this reason, BT regards its stakeholders as partners.
Internal stakeholders
Internal stakeholders are individuals or groups that can be considered part of an organisation. Important internal stakeholders are shareholders and employees.
Shareholders
It is important not to confuse the terms stakeholder and shareholder. Shareholders buy shares in a company and, as such, are part-owners of the business. Shareholders do not get involved in the day-to-day decisions of a company. However, shareholders have the right to vote at a company's annual general meeting. In this way, they have a say on some major issues. For example, shareholders vote to elect the directors to the company and to approve the annual accounts and reports.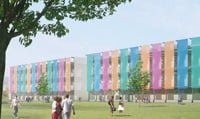 Shareholders are very important stakeholders because they put money into the business. They contribute capital to the business and expect to share in the company's profits. BT needs the support of shareholders to provide funds to grow the business. The company therefore maintains close relations with its major shareholders. It will keep shareholders informed about its financial results and its plans for growth.
BT rewards its shareholders by giving them a share of the profits. This is known as a dividend. BT pays dividends twice a year. BT also offers its shareholders other benefits that are available to BT customers. For example, they can apply for a BT credit card and receive discounts on new products and services.
Shareholders have a direct interest in seeing the company become more profitable. BT aims to increase its profits by:
growing its business through offering new goods and services to increase sales
building the company reputation to win new customers.
A company can also increase its profits by becoming more efficient. It can increase its profit margin by reducing costs. This will allow it to pay higher dividends, improving the return shareholders get on their investment.
One of the ways BT aims to become more efficient is by reducing its energy usage in a variety of ways, such as increased energy efficiency in its data centres, networks and estates to reduce the number of journeys made by its engineers. The company is reducing its carbon footprintmainly through energy savings and investing in renewable energy technologies. For example, it aims to generate 25% of the company's UK energy needs from renewable sources by 2016.
Employees
Employees are one of a company's most important assets. A committed workforce helps a business to achieve its objectives. Employees bring skills such as creativity and problem solving.
To increase the company's core competencies, BT runs programmes to improve the skills of its employees. For example, BT has used Apprenticeship Frameworks to enable more than 7,000 of its employees to gain a job-related qualification in a single year.
School leavers can join BT on an apprenticeship scheme and specialise in customer service, information technology or telecommunications engineering. Apprentices learn transferable skills which set them on the route to a valuable and fulfilling career.

All employers want a motivated workforce. Dissatisfied or unhappy employees tend not to produce good work and will look for other jobs.
To gain their commitment, BT aims to provide its employees with attractive rewards and good career prospects. It also allows flexible working arrangements. For example, almost 9,500 BT employees currently work from home. This helps some employees achieve a better work-life balanceas well as saving on the costs of travelling to work.
The arrangement also has benefits for BT. It helps the company to attract and retain a diverse workforce. It also reduces the company's environmental impacts as fewer employees travel to work.
External stakeholders
BT's main external stakeholders are the government and industry regulators, suppliers and partners, its customers and the community.
Government and industry regulators
BT must comply with rules and regulations set by the governments and industry regulators in the countries in which it operates. These stakeholders directly affect BT in several ways. They issue BT with licences to operate in the telecommunications sector. Without these licences, BT would have no business.
Governments and regulators also set various technical and legal requirements. For example, BT must comply with the European Union's RoHS directive, which restricts the use of certain hazardous substances in electrical and electronic equipment.
Ofcom is the regulatory body that creates standards and rules for the UK telecommunications industry. Ofcom oversees the industry to ensure that there is vigorous competition between telecoms companies. It seeks to ensure that companies like BT set fair prices for its customers.
Customers
A focus on customers is at the heart of everything BT does. To attract and keep its customers, BT seeks to offer the products and services demanded by businesses and consumers. This requires continuous investment in new services. For example, BT is investing £2.5 billion on creating wider Super Fast Broadband access across the UK. It has also introduced the BT Family Protection service, which enables parents to supervise their children's access to content on the internet.
Through its research and development work, BT is able to offer more environmentally efficient solutions to its customers. These allow BT customers to reduce their impact on the environment. For example, the latest wireless broadband BT Home Hub router uses almost 40% less energy and contains 25% less plastic than earlier versions.
Suppliers
BT has a global supply chain. It requires suppliers that can deliver the materials, components, products and services that will enable BT to achieve a technical and competitive advantage. Cost and quality are important considerations. However, BT also maintains an environmental focus to its relationships with suppliers. For example, when the company purchases components and products at low cost from the Far East, managers check that the low cost is balanced against environmental and other impacts. There is a partnership approach.
BT works closely with its suppliers to ensure the best use of energy and other resources across its supply chain. It recently introduced a Climate Change Standard for its suppliers. This requires suppliers to address the challenge of climate change. They must commit to targets for reducing the carbon emissions generated by their activities.
Partners
BT is one of six official sustainability partners for the London 2012 Olympic and Paralympic Games. Sustainability involves considering the long-term impact of business and social activity. The organisers of London 2012 want the event to have a lasting impact. This means creating sports arenas that will be used long after the games are over. It means contributing to the regeneration of East London, providing jobs and leisure opportunities.
BT's role as a partner in the London 2012 Olympic Games is a business opportunity. However, it will also allow BT to demonstrate its commitment to sustainability. This is a key part of the way that it does business. As a business opportunity, BT's communications networks will help to make London 2012 the most successful and visually-rich games of all time. BT's Network will transmit every image and sports report and support every visit to the London 2012 website. This will generate a huge potential customer base for BT's services and enhance the reputation of the company.
Commitment to sustainability
The Olympics will allow BT to show its commitment to long-term sustainability in several ways:
The integrated communications network will enable all the technologies used during London 2012 to be shared securely. This will avoid the need for duplicated procedures and systems. The project will demonstrate good practice in environmental monitoring.
A groundbreaking new approach is being used to calculate the carbon footprint of BT's services for the London 2012 Games. This has identified ways of reducing emissions which is bringing benefits for London 2012 and for Olympic Games in the future as well as for other customers who are able to start to benefit from this now.
The networks deployed for London 2012 will be reused after the event. The copper and fibre cables will become part of the BT national network after the Games. This network will be available for use by around 2,800 new homes to be built on the Olympic site after the event.
The community
All companies can have an impact on the communities in which they operate. This is why the wider community is an important stakeholder. These impacts can be positive. For example, businesses provide jobs, which have an impact on local economies.
There can also be negative impacts, such as pollution and other environmental disturbance. All businesses must be sensitive to community concerns. Negative publicity can damage a company's reputation.
BT demonstrates its social responsibility through its environmental initiatives. It is also playing a role in community building. One way it is doing this is by helping to make broadband internet access more widely available. 9.2 million adults in the UK have never used the internet. BT hopes to address this via its 'Get IT Together' campaign to help people get online. By improving its networks, BT can make a contribution to tackling social exclusion.
As part of its involvement in London 2012, BT is also supporting various national community projects. BT's Big Voice campaign provides young people with the opportunity to create films. These films should be on the theme of multicultural Britain, focusing on diversity and inclusion. They will be shown on Live Sites during the Olympic Games.
BT's Coaching for Life scheme involves supporting parents, grandparents and carers that want to help young children get more involved in sports and games.
BT is also involved in the Communication Triathlon based around London 2012-inspired activities. This scheme will encourage primary school children to become better at expressing themselves through improved speaking and listening skills.
Stakeholder conflict
Different groups of stakeholders can have conflicting interests. Here are four examples of potential conflicts involving BT stakeholders:
As part of its Next Generation Access programme, the company needs to install new optical fibre cables to be able to provide super-fast broadband services across the country. This may be welcomed by customers, who will get a better service, but may cause disruption and traffic delays due to roadworks while the cables are being laid.
BT's investment in community activities might be contentious. Some shareholders may object to the company investing in activities that will not contribute directly to profits.
Another potential clash results from BT's pricing policy. Customers naturally want low prices, but shareholders may feel that higher prices would generate greater profits.
BT has a policy of no compulsory redundancies. This provides security for employees. However, shareholders may feel that the policy could adversely affect the company's profitability and performance.
Directors and managers at BT must try to manage these conflicts in a way that keeps stakeholders happy. This often involves finding a solution that strikes a balance between competing interests. On occasion, it will not be possible to satisfy everyone. At least one of the stakeholder groups will feel that they are losing out. However, good decision-making involves keeping all parties happy with the outcome.
Conclusion
BT needs to take account of the needs of all its stakeholders. It must consider the impact and influence that each stakeholder group has on its business.
By working with its stakeholders, in an open and transparent manner, BT can build trust and strengthen its partnerships. It can also further its environmental and sustainability agenda.
Further details of BT's Learning and Skills programme can be found at www.bt.com/learningandskills
Details of how BT is helping people get online are at www.bt.com/getittogether and information about its activities for London 2012 can be found at www.bt.com/responsiblebusiness
BT | Stakeholders as partners