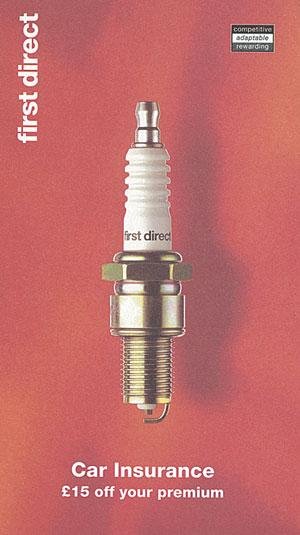 There are a number of ways of developing new business opportunities and one of the most important of these is that of "recognising a gap in the market" and thereby identifying a consumer need, which enables a new product or service to be introduced. This can be exemplified where an entrepreneur recognises a business opportunity, for example, where there is no "fast food" outlet in an area highly frequented by students or where initiating a speedy car window washing service at a busy road junction fills "a need". Fulfilling a gap in the market therefore need not be sophisticated or intellectual - often it can simply be "functional".
The First Direct study focuses on recognition of a gap in the financial services industry, which was exploited through the development of a unique customer proposition. The study reveals that First Direct did not invent an idea without real substance and expect it to work without detailed preparation and planning. The initiative was supported by extensive and thorough market research.
In 1988, a development team at Midland Bank called Project Raincloud, inspired by an awareness of customers' deep rooted frustration with the traditional banking system, was given the task of creating a bank that revolved around the customer and offered outstanding service and access.
Market research
Extensive research and analysis through the research company MORI revealed that certain types of customers were beginning to make less use of the branch network. According to MORI:
One in five people had not visited their branch in the last month.
52% said they would rather visit their branch as little as possible.
48% had never met their branch manager.
27% wished they were able to conduct more business with the bank over the telephone.
This research was echoed by the Henley Centre for Forecasting, whose studies found consumer demand for better service was higher amongst banks than any other retail sector. The research revealed that friendly and knowledgeable staff were considered most important, alongside convenient opening hours and quick and easy transactions. The results of this research lead to the concept of a new bank which would need to stay open 24 hours a day, offer immediate access - hence the telephone - and most importantly put real people at the other end of the phone to handle customer calls, thereby enabling personal service despite the 'remoteness' of the channel, i.e. the telephone.
When First Direct was launched on 1 October, 1989, telephone banking was untested and, to the public at large, was a completely new idea. It is now not unusual to offer personal banking services over the telephone and far from being the choice of the few, it is becoming the preferred method of banking for a growing number of the UK's 32 million banking customers.
The term "telephone banking" has different meanings for different people. What First Direct means by telephone banking is a person-to-person full banking service available over the telephone 24 hours a day, seven days a week, 365 days a year. The customer lies at the heart of the operation, services are designed to provide the customer with what they want, when and how they want them. Regular market research is undertaken to ensure that First Direct continually exceeds customer expectations.
In an age in which Information Technology makes it possible to deal with millions of accounts by computer, it makes sense for a banking service to allow the advanced technology to do the work. As transactions can be carried out over the phone the necessity of visiting and queuing at bank branches are eliminated. Customers can carry out their banking when it is convenient for themselves rather than when the bank is open.
By centralising the operation in to large call centres economies can be made, which in turn can be passed on to the customer. Better value for money services coupled with enhanced customer service are now designed to meet the needs of individual customers. As First Direct's chief executive, Kevin Newman, explains: "Telephone banking is a simple concept which has had profound influence, not just in the financial services industry but as the rallying cry for a new kind of retailing which revolves around the needs of the customer - not the supplier."
Mission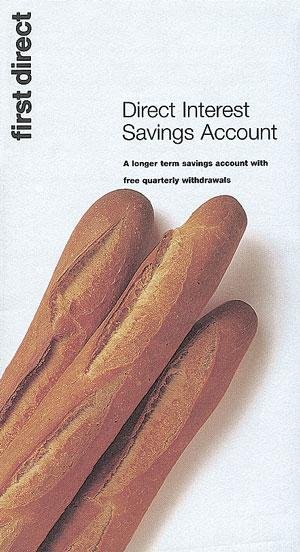 The way First Direct has filled the gap in the market is simple: Customers can call First Direct at any time of the day or night at local rates, regardless from where the call is made in the UK. Calls are answered in First Direct's call centres by Banking Representatives. After verifying the customers identity the Banking Representative (BR) can call up all the customer's details at the push of a button, enabling them to carry out many day-to-day transactions there and then. For more detailed enquiries, such as loans, insurance or mortgages, customers are assisted by First Direct's experts who are also able to call up all the customer details to provide the most appropriate advice or information.
Customer calls are recorded, keeping the need for written information to a minimum and ensuring that instructions are acted upon precisely as advised. Statements and other correspondence are sent by post. This brief outline of the way in which First Direct operates immediately provides a clear understanding of why the proposition is so powerful.
First Direct's mission
First Direct's Mission Statement is "to become the best in the world at personal banking" and therefore become so close to individual customer requirements that eventually it will be possible to understand and anticipate what customers will need next month, next year or in five years. This will be achieved by monitoring customer behaviour, consumer trends and sharing information. From its conception, First Direct broke the mould of traditional banking by setting out to provide the financial services people need, when and how they need them. Rather than producing a portfolio of products that are inflexible and complex, First Direct strives to create harmony between the services it provides and the way people live their lives.
First Direct realises visiting a bank branch can be frustrating and inconvenient. Traditional systems which dictate how and when a customer can cash a cheque, arrange a loan or organise car insurance are becoming less relevant. Instead, First Direct focuses on real customer needs, such as wanting to arrange a mortgage at 11.00 a.m. on a Sunday morning.
A new banking culture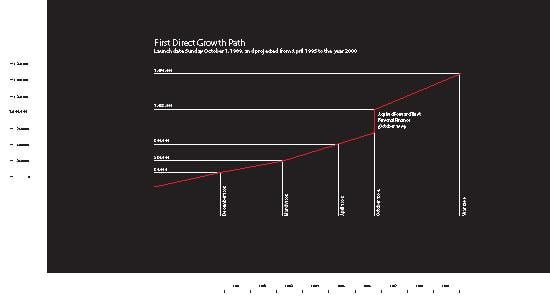 First Direct was established from the ground up - starting with the proposition that there had to be a viable alternative to branch banking and that the alternative should put the customer first. This would require an autonomous banking service with its own systems, culture and operating philosophy.
When such a new business opportunity arises, then so does the chance of creating a whole new culture and way of working within that business. First Direct was breaking all the moulds of the existing banking system, by conducting all its business without a single High Street branch.
First Direct has a very highly centralised culture, everyone working from one of two sites in Leeds, with no head office as such. The management structure of First Direct can be said to be hierarchical in that teams of Banking Representatives have team leaders, there are line managers, personnel managers, senior managers and directors, but they are all very approachable, with everyone working on only one floor. Even the Chief Executive's desk is on the banking floor.
This highly communicative structure means that First Direct can react quickly to market changes and implement new ideas efficiently. In this way First Direct can be regarded as flexible and innovative. People at First Direct can improve their working conditions and so are encouraged to think for themselves and to take responsibility in making decisions. Every decision does not have to come from the top. First Direct's culture can be defined by six values:
Responsive
Openness
Right first time
Respect
Contribution
Kaizen (continuous improvement)
Establishing this new culture has created a business that is highly geared towards fulfilling customer needs. With up to 12,000 new customers per month joining First Direct, this culture is already proving its worth.
Decision making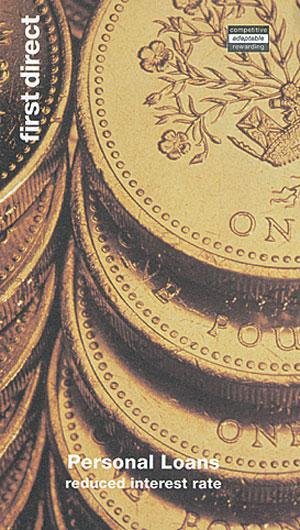 The first stage in developing any new product is to thoroughly understand the business environment in which the product will be sold, as well as the nature of the market and details of the customers and their requirements. An organisation needs information about each of these three areas. Such information will help to reduce risks in decision making. The whole success of the marketing process will depend upon the quality of the information obtained and how this information is used.
Derived from this information is a wide range of products that are easy to use and value for money. For example, First Direct offer two types of mortgages, fixed rate and variable rate, they are both built to last, offering good value in the long term rather than short term discounts. This is what customers have asked for and is one reason why "What Mortgage?" magazine voted First Direct "Best Centralised Lender" over both two and five years in 1995 and 1996. This example shows how some lenders may have confused their customers by offering short term low interest or cash back incentives, when all customers really want is a value for money, uncomplicated product. This policy is reflected in all First Direct's products, including:
The changing marketplace
When a new business idea is developed, it is important that it is established immediately, because in today's marketplace the best ideas are quickly copied. It has, therefore, been important for First Direct to establish itself as a leading force in telephone banking and then to strengthen this position by detailed analysis of customer requirements, in order to continuously improve the services it offers.
In 1996, First Direct had a 1.4% share of the current account market. This is a considerable achievement in light of its recent entry to the banking sector. First Direct's share of its primary target market, i.e. ABC1 21-54 year old customers, now stands at 4%. More importantly, given First Direct is primarily in the 'switching' market, (i.e. those customers who move from one bank to another) it gains approximately 25% of the yearly 'switching' market.
First Direct's major achievement has been in revolutionising customers' perceptions of banking operations and how these should be carried out. By 1996, 20% of the population with a bank account undertook some of their banking by telephone, with about 3% performing all of their banking direct. First Direct captured 58% of the telephone banking market in 1996 and has been able to sustain this market leadership, despite intense competition from a growing number of competitors.
First Direct has been able to stay ahead of new entrants by developing a market research focus, which has helped preserve its competitive advantage. The market research is on-going. The results of consumer surveys are used to evaluate current performance and to identify future direction. In July 1996, First Direct carried out a survey of 2,000 main account holders, 686 replies were received which represented a 34% response rate. Such surveys are undertaken at regular intervals.
Strategies
83% of respondents treated their First Direct account as their main current account.
77% had their salary paid into this account.
94% of First Direct account holders said they would not transfer back to their previous bank, if it were to offer a similar service to First Direct.
This last piece of evidence is very important because it indicates that First Direct has built up a strong and loyal consumer base. Research also showed that 65% of established customers held savings accounts elsewhere, 62% of the sample had credit cards with other issuers and 58% held mortgages with other organisations. Clearly this provides a real opportunity for First Direct to develop its cross selling in order to tap these other markets.
The indication is that telephone banking is of particular interest to those who use modern technology. This is a very positive sign because nearly all young people in schools and colleges have this sort of expertise.
Driving forward
In order to drive forward from an existing successful position, First Direct is concentrating on key strategic areas:
To increase familiarity with First Direct, amongst its target markets (ABC1 21-54). The company has set itself the target of increasing meaningful awareness of the brand by 50% within 1997. To this end they have engaged in television, press and direct mail advertising.
A second major focus has been on developing greater emphasis on cross-selling of products.
To continue to carry out detailed research, to establish customer needs at a personal level, in order to provide a customised service to individuals.
Conclusion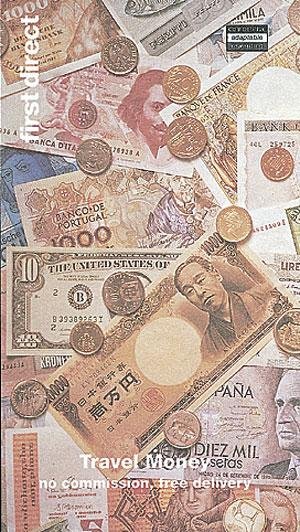 A major source of First Direct's success has been its ability to foresee the future. One of the changes which First Direct uncovered, as a result of detailed research, was a growing trend for the UK population to work longer hours and have less free time. In the time-constrained nineties, one in five of the population is prepared to use hard earned cash for more free time. By the year 2000, free time will fall by five hours per week from 65 hours to 60 hours of total time use; this is due to a forecasted increase in work hours and time spent caring for children.
Because of this emerging pattern, as well as generally higher expectations of service standards, companies that offer products and services that are simple, easy and convenient are becoming increasingly popular. First Direct's philosophy of providing services that fit in with people's lives and its determination to evolve around the needs of the consumer, means that the future is constantly a part of the business strategy of today.