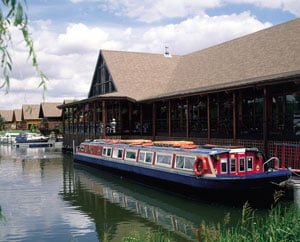 This case study examines how Akzo Nobel is building on the heritage of some of its established coatings for timbers at a time when governments and consumers are increasingly aware of the importance of sustainable production and its effects on the environment.
The second half of the twentieth century was one of unprecedented growth in living standards for many in the Western world.  People were able to enjoy a wider range of products offering them technologically advanced solutions to their needs – more comfortable homes, a wider range of easy-to-cook foodstuffs, entertainment at home, and so on.
However, by the closing decades of the century, serious questions were being raised about the road to progress. A number of the solutions being provided by businesses were clearly unsustainable, involving the waste of precious resources and the creation of pollution. Increasingly, governments and consumers were seeing the need to conserve scarce resources and to find more sustainable patterns of growth.
This case study highlights the importance of providing sustainable solutions – showing how Akzo Nobel is providing a sustainable solution through its wood coatings for windows. This is much more in tune with current environmental thinking than PVC-u double-glazed windows which have been so popular in recent decades
Akzo Nobel
Akzo Nobel's origins date back to the 1770s. It is now a multi-national, multi-product firm and the world's leading producer of all kinds of coatings, i.e. paints, finishes, stains, printing inks and adhesives.
Based in the Netherlands, Akzo Nobel has developed a diverse product portfolio, from industrial coatings and domestic DIY markets, to highly specialised durable finishes on cars, ships and aircraft. Within the UK, Akzo Nobel is the leading supplier of paints, coatings and associated products.
Akzo Nobel Woodcare is a Division of Akzo Nobel Decorative Coatings and has, since its creation, been responsible for the sales and marketing of coatings for timber under the brand names of Sikkens and Sadolin. The product portfolio consists of high performance professional joinery coating systems and products which are supplied directly to joinery manufacturers or through carefully selected distribution channels.