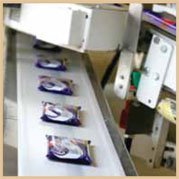 Limited companies (those owned by shareholders) are required by law to produce Financial Statements. These statements must be published and made available to shareholders as part of a company report. Cadbury Schweppes aims to produce clear financial statements that give a valuable insight into the company's strategy and performance.
Cadbury Schweppes is a major international company that manufactures, markets and sells confectionery and non-alcoholic beverages. With origins stretching back over 200 years, Cadbury Schweppes' brands are enjoyed today in almost every nation in the world. They include regional and local favourites such as Cadbury Dairy Milk, Trident, Halls, Dentyne, Bubblicious, Bassett's and Trebor in confectionery and Dr Pepper, Schweppes, Snapple and 7Up in beverages. The company employs around 50,000 people.
Cadbury Schweppes' Head Office accounts team collects the information required to create these statements from the company's accountants and finance teams around the world. The legal responsibility for producing financial statements that present an accurate picture of the company's performance over the period lies with the company's directors.
These statements must be checked by an external audit, where the company hires a firm of accountants to verify that it provides a true and fair record and complies with legal requirements. The exact statutory requirements for limited companies to prepare and publish accounts are laid down for limited companies through the Companies Act 1985, regulated by Companies House, and for publicly listed companies through European law, the Listings Rules, regulated by Financial Services Authority (FSA).
Some leading public companies, like Cadbury Schweppes, include reports to shareholders on their success in meeting self-set financial goals within their financial statements. The three main Financial Statements are:
Profit and Loss Account
Balance Sheet
Cash Flow Statement.
Establishing financial goals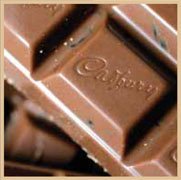 Businesses need to have a clear direction to work towards so that their employees know what they are seeking to achieve and what they need to do. The directors of a company (with the Finance Director or Chief Financial Officer playing a prominent role) establish financial goals which are used by investors, financial analysts and other external parties to monitor the performance of a company.