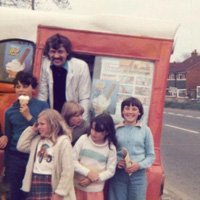 Every year thousands of entrepreneurs decide to set up their own businesses, anticipating great financial rewards. However, over half of new business start-ups fail in their first year. So what makes the difference between those and profitable business ventures? What makes an entrepreneur extraordinary? This case study focuses on Duncan Bannatyne, one of the UK's best-known entrepreneurs. His career shows that there is no single factor that makes an entrepreneur. As he says, 'Anyone can do it'.

Duncan Bannatyne grew up in Clydebank, Scotland in poor circumstances, the second of seven children. He spent the first few years after leaving school serving in the Royal Navy. In his twenties, he moved through a range of jobs, including taxi driving and selling ice cream in Jersey. However, he realised he wanted more out of life. At an early age, he experienced his first taste of entrepreneurship. In order to earn money for a much-wanted bike, he applied for a newspaper round. Being told there were no rounds available, he went door-to-door to ask if people in the neighbourhood wanted papers delivered. This research established that there was demand and enabled him to get the job.

One key factor in building his businesses is Duncan's ability to recognise and seize opportunities. In his early thirties, he bought an ice cream van for £450. He built this into Duncan's Super Ices, with a fleet of vans and a business turnover of £300,000 per year. During the 1980s, he spotted that the government was helping unemployed people by paying their rent. He used surplus profits from the ice cream business to buy and convert houses into bedsits for rent. This guaranteed revenue from the government. To finance setting up a chain of care homes, he sold his ice cream business and almost every other asset owned. The homes eventually sold for £46 million. Duncan's business empire now includes the Bannatyne Health Club chain, Bannatyne Hotels, Bar Bannatyne and more recently a chain of spas.
His empire is now valued at over £310 million (according to The Sunday Times Rich List), making him one of the wealthiest people in the UK. In recent years, Duncan Bannatyne has become a household name due to his role in the BBC series 'Dragons' Den'.