Introduction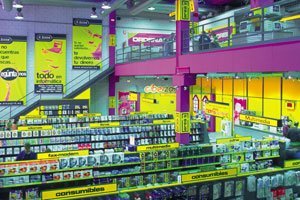 Going for profitable growth is nothing new for Dixons Group plc. The company began in 1937 in a modest way in portrait photography. Today, it is a leading retailer of a wide range of consumer electrical goods. Its UK brands include Dixons, Currys, PC World and The Link.
Dixons Group plc is the UK's leading retailer of electrical and electronic products for the home. Its core products include audio, television and photographic equipment, home computers, phone, faxes and pagers and other domestic electrical goods. In establishing its leading position, the Group has observed some key growth principles.
This case study looks at the Group's approach to growth, first in the context of the UK domestic market and then in relation to its recent moves into Ireland and continental Europe.
Growing the UK market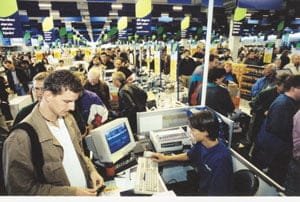 Dixons is good at forecasting 'Where is consumer spending likely to head next, and why?' It recognises that change is inevitable, and anticipates it. Portrait photography flourished during the Second World War, but declined after 1945. Dixons foresaw where consumer tastes would move: to DIY photography. By the early 1950s, Dixons led the way in promoting and selling photographic equipment.
Anticipating developments in new technology and rising household incomes, Dixons positioned itself to take advantage of increased consumer enthusiasm for: home movies, colour television, recording T.V. programmes on video and DIY video production. It did this by strengthening its market presence, first by acquiring retailers Currys (1984) and then Wigfalls (1988), which increased the Group's store portfolio. It also identified and tapped a new source of technological excellence: Japan.
In the 1990s the company recognised consumers' growing interest in personal computers. In 1993 it acquired PC World, which at that time had only four stores. There are now over 90 PC World stores in the UK and over 30% of homeowners now own a PC.
Dixons is always looking to move into lines of business where its previous experience can be turned into a competitive advantage. New technology has transformed the market for equipment for personal communications. The company predicted consumer demand and has made this market its own by establishing The Link, a specialist retail outlet in communication products. The Group has already sold over three and a half million mobile phones.
Entering continental Europe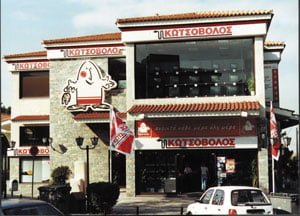 Dixons' objective is constant – profitable growth. By acquiring the 'best players' in a range of European locations, the Group gains the ability to increase not only in absolute scale, but also geographical spread.
The businesses acquired in Europe were already either the number one or number two players in their respective countries and their core operations were aligned with those of the Dixons Group. The Group's recent activities illustrate its systematic approach to achieving profitable growth.
Ireland
In 1997, Dixons Group plc acquired the retail assets of Harry Moore Ltd, Ireland. This provided retail outlets for audio-visual equipment. They were relaunched as Dixons, to which branches of Currys and PC World have since been added. Growth is being achieved largely by introducing the established UK model. Similarities in retailing practice and sufficient common cultural links make this approach possible.
Nordic region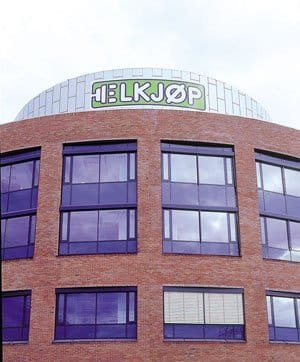 In December 1999, Dixons Group plc purchased Elkjøp ASA. Elkjøp has 154 stores across the Nordic region selling electrical goods. Elkjøp already had a strong brand identity which will be maintained. It is the market leader in Norway and is the only company with electrical stores in every Nordic country. Store design was quite different to that of the UK with customers entering the store through gates, walking around the store and out through checkouts, rather like a supermarket. Dixons Group was able to build on this and also transfer some of the ideas to other European outlets. The Group is currently considering expanding PC World into the Nordic market.
The company has a record of strong, profitable growth. Its outlets are large superstores and high street stores, under various names offering a wide range of electrical products at competitive prices. Elkjøp operates in a market of 23 million people, with average incomes higher than the UK and with good prospects of continuing economic growth. Clearly, it made no sense for Dixons to set up in competition with an established market leader. The route to growth is through acquiring the successful market leader and developing it.
The Group also recognises the opportunities for further growth in these markets. For example, Ekjøp, which Dixons acquired in Norway with operations in Sweden, Finland, Denmark and Iceland was already expanding further into Finland and Denmark at the time of acquisition.
Spain
Early in 2000, the Group purchased Ei System, the leading PC retailer in Spain and Portugal with a strong reputation for quality and value. Spain was attractive to Dixons because the PC market is comparatively underdeveloped (Ei System had only 12 stores) and a relatively relaxed planning regime opens up opportunities for new stores in fast-growing, out-of-town retail parks. The existing stores have development potential and the new series of stores will complement them.
Greece
The Group acquired a 15% stake in Kotsovolos, the leading electrical retailer in Greece - Kotsovolos has a 56% stake in Radio Athinae, a retailer of brown and white goods with 15 stores, and an interest in One Way Informatics SA, a retailer of PCs and mobile telephones with concessions in Kotsovolos and Radio Athinae stores.
The purchase exposed Dixons to the particular market characteristics and consumer preferences of the Greek retail industry. In particular Greek stores are highly focused on credit and in the sale of finance to consumers wishing to purchase goods. So established is this phenomenon that many customers pay their monthly instalments in cash via in-store machines, rather like ATMs found outside banks and building societies in the UK.
Benefits of entering new markets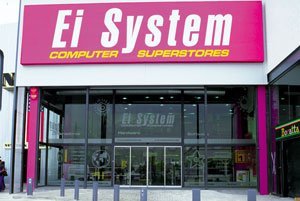 A key advantage in operating across markets is to obtain expertise and apply new and best business practices across markets, whilst maintaining and recognising the cultural differences. By learning from best practice - sharing ideas from different markets and business cultures, synergies will be brought to the Dixons Group, which should benefit staff, customers and shareholders.
The Group also recognises that as suppliers are consolidating worldwide a benefit of its expansion will enable it to strengthen its buying power on which its ability to sell high quality products at competitive prices largely depends. It may also achieve economies of scale. Investing in more than one market, Dixons not only has a portfolio of products, but also a portfolio of markets, which spreads the risk of, for example, a recession in any one country at any particular time.
Information relating to corporate culture, customer and employee expectations and the best approaches to advertising and marketing are valuable to any enterprise. Customers throughout Europe have similar, but not identical tastes, for reasons including domestic and external culture, environment and habit. By examining the characteristics of particular markets from the inside, the Group is far better placed to tailor its international marketing strategies.
Identifying consumer trends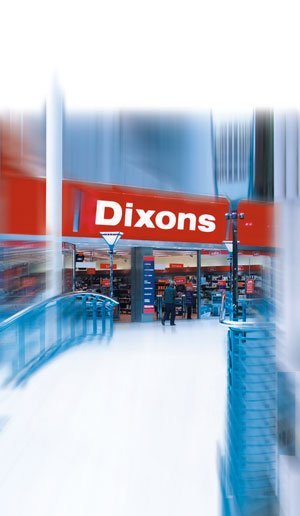 Consumers differ in how they purchase e.g. the best time of day to shop, the retail environment they find comfortable, the extent to which they want credit facilities, the degree to which after-sales service matters. Failure to allow for these cultural differences can be highly damaging for a new retail entrant. Retailers vary and retailing patterns differ for example, in the size and location of retail outlets and in patterns of ownership. Some markets are fragmented, with fewer dominant chains. Other markets have dominant national suppliers or producers.
Markets are highly competitive and the prospects for a new entrant vary markedly from one country to another. For example, specifications and demand for products can vary from country to country. In Italy, marble and clay floors mean that vacuum cleaner specifications are different to countries whose houses are predominantly carpeted. In warm countries, washing machines do not require spin speed drying abilities. In countries which breakfast on croissants or pumpernickel there is limited demand for toasters.
Economic development is also at different stages. Key measures include levels of home ownership and mobility as well as domestic ownership of TV sets, washing machines, video recorders, home computers and mobile phones. Some markets have much greater scope for growth than others.
Education and employment rates must also be considered. Regulatory regimes differ. A company that is looking to develop a chain of stores on greenfield sites, for example, needs to understand what legal obstacles may lie in its way. These may be insurmountable in one country, easily overcome in another.
It is vital to establish what local conditions require. A new approach to retailing may be appropriate. If so, it may be possible to import all or most of the trading practices from the main market i.e. create and develop chains of stores that take the best practices from the various formats, for example, size, layout, and product range.
A traditional and familiar approach may simply need freshening up. If so, it may be best to buy an existing market leader, brighten its image, and tighten up its operations. A highly successful national retailer may already be in place. If so, the best approach may be to acquire it and retain its identity. Profitable growth is then built around further improving its size and efficiency, identifying best practice in each national operation and examining the extent to which it is transferable to other countries.
Taking this approach, the Group's activities can benefit from studying retail practice elsewhere. For example, which aspects of location, design, layout and facilities that make a store successful in Greece could usefully be introduced in Norway and vice versa?
Conclusion
All four recent moves into European markets outside the UK represent expansion through growing the Group within its existing areas of expertise in markets that have been identified as having attractive growth potential.
The product mixes fit comfortably with Dixons' current UK operations and the markets have scope for development. Given this thoroughness of approach, it is hardly surprising that Dixons Group plc was named Company of the Year in the Sunday Times/NatWest Business Enterprise Awards for 2000.
Dixons Group | Going for growth