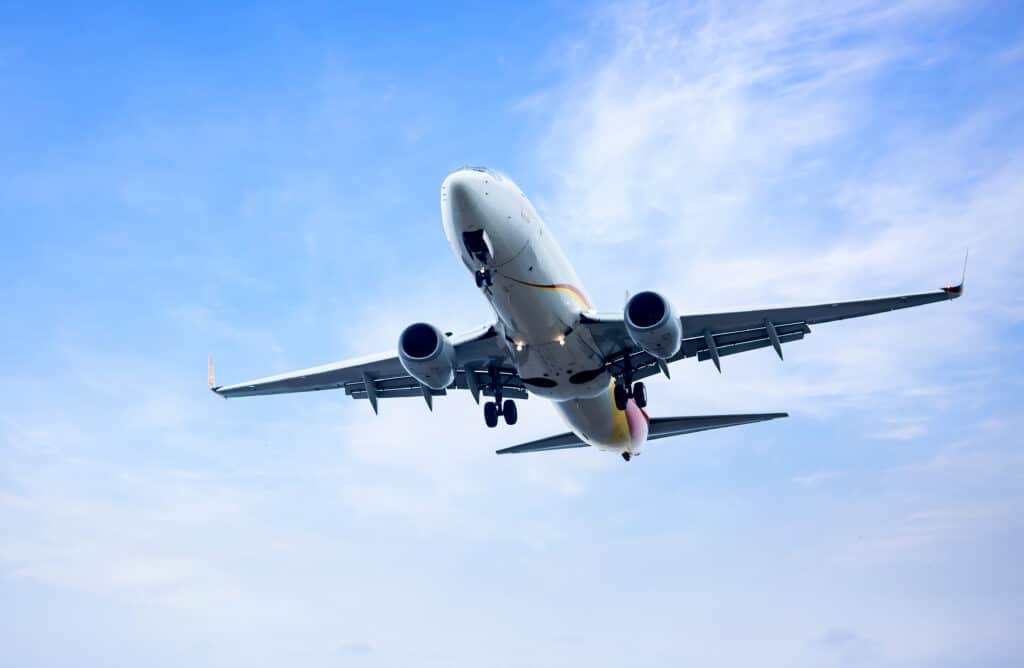 JetBlue's overwhelming success as compared to most other airlines is constantly pondered over. What are they doing right and where is everyone else going wrong?
A majority of JetBlue's success can be attributed to an excellent customer experience strategy that they have managed to perfect down to a science.
JetBlue's marketing techniques come down to great content and putting the customer first. While other airlines have thrown hundreds of dollars at getting more expensive seats or a fancier meal plan. JetBlue decided to invest in what mattered- the people who flew on their planes.
This strategy has helped them make more money, create better relationships with their customers, and build their brand's reputation.
If It Is a Passenger Concern, It Is Our Concern
In an industry that is riddled with consumer complaints. JetBlue makes it its priority to try to deal with every customer's concerns as if they were their own.
A quick look at some of JetBlue's content marketing campaigns will show you their brand values. And how different they are from other airlines that are only trying to make their services seem 'luxurious'.
Instead of that same old advertisement technique, JetBlue taps into what matters more- treating their customers like family.
FlyBabies
Who doesn't hate it when a kid starts crying in the middle of a five-hour flight? It is annoying and you can't even say anything about it because it is no one's fault.
Well, JetBlue did the impossible with one of their ad campaigns when they made people look forward to a baby crying on the flight.
The marketing strategy of FlyBabies is centred around creating a reward system wherein if you are on a flight with a child crying endlessly. JetBlue makes it worth your while by giving you some pretty sweet flight credit to use later. 
While they could not ensure that the child stops crying, they could make the situation a little better for everyone.
HumanKinda
JetBlue touched hearts with its short film HumanKinda which hit home for pretty much anyone with loved ones, a job, and worries of their own. It was an airline's way of saying 'Hey, we get it'.
The kinda of comedy video that featured comedian Sam Richardson trying to get people to pause their crazy busy lives. Which takes a breath, and does something fun; made most people feel the 15-minute long video was not long enough.
The film features real people that Richardson stops on New York streets to try to get to pause and simply talk to him. He does finally get someone who is willing to have a chat about his busy everyday life and surprises him with a spur-of-the-moment trip to Puerto Rico. 
Richardson also then spends time with his own two case studies- Jeniffer, a busy single mom, and Ryan, a young millennial with more than one job.
He spends time seeing why their day is so busy. And goes through ways they can take a step back and relax more. And then even checks up on them at the end.
It was funny, genuine, and relatable. It begs the question, 'Are we too busy to be human?'.
Creating content that is more than just a sales pitch is at the root of all of JetBlue's marketing strategies. Whether you choose to create a podcast, a webinar, or a great blog post for your company website. It is important to remember that it should be more than a sales pitch. It is your way of connecting with your customers. 
Flight Etiquette
One of JetBlue's most popular marketing strategies was its series of video campaigns that took a deep dive into some basic flight etiquette. 
The videos are full of hilarious enactments of basic stuff that can be annoying to deal with as a fellow passenger. It included everything from how to take a tap to how to deal with your smelly food.
This worked wonders cause it was not just funny, it was also honest.
JetBlue did not pretend flying was a joyous experience like every other airline did. Instead, it talked about the bad stuff customers send in complaints about and gave some of the best advice they could think of.
Attitude Culture
So, where does this amazing customer-oriented culture come from? Well, whenever a new person joins the JetBlue team as a pilot, air hostess, or anything in between they are invited to JetBlue University.
Every ground agent, pilot, and mechanic attends a two-day cultural orientation that gives recruits a glance into what is expected of them. These first two days serve as a quick starter for every new employee to show them the culture they need to embrace to be a part of JetBlue.
This is probably why you will often bump into a JetBlue employee and walk away thinking about how helpful they are.
JetBlue University (unlike other airlines) is not only about teaching employees how to do their jobs. It is also about welcoming them to the JetBlue family and teaching them how to focus on JetBlue's priority- customers. 
This same 'JetBlue is a family' culture also affects how employees are allowed to work. They are given more freedom. If an air hostess thinks it is a good idea to bump a customer up to first class or give them a certain service for free. She is allowed to do that without permission.
Trust between JetBlue staff affects the overall customer experience– it makes it better.
The Hands-On Twitter Team
According to HubSpot, Laurie Meacham, the Manager of Customer Commitment says "We call ourselves a customer service company that happens to fly planes."
This customer-focused attitude is what has led JetBlue's Twitter team to be known as one of the most hands-on and helpful customer service outlets for their flyers.
It is pretty common to receive a reply within a few hours (or minutes) of tagging their account in a tweet. The JetBlue team uses Twitter as an extension of their awesome CX strategy.
Speaking to HubSpot, Laurie mentioned that the JetBlue Twitter account is handled. This is by three different teams- marketing, corporate communication, and her customer commitment team.
Depending on what sort of tweet it is, different teams will answer and JetBlue also prioritizes answering Tweets where they can help the person straight away. That is probably why they have come to be known as being so hands-on in their approach.
So, instead of simply answering every tweet that comes their way. The JetBlue team focuses on answering tweets where they can provide value to the customer as quickly as possible.
There was one time in particular when someone tweeted out saying they were boarding their 100th JetBlue flight. The JetBlue team used the person's Twitter name to figure out she was flying into Boston. And greeted her at the airport with banners and a whole team.
JetBlue took what most other airlines used as a social media platform. And made it so much more than that a place to connect with customers. Which helps them, and even grow their brand.
Instead of only focusing on email and phone support. JetBlue uses Twitter as a more casual way to connect with their customers. The ability to use chat acronyms and crack a joke is something unique to Twitter as compared to other customer service outlets. 
This gives their customers not only a way to reach them. But also a way to build a more casual and friendly relationship with their airline of choice.
Wrapping it up
Whether it is by not pushing their brand constantly (to the point of being annoying). By simply treating their customers like human beings. JetBlue won the airline game by winning over their customers' loyalty.
JetBlue's marketing strategies are worth taking a look at if you are trying to create a customer-centric company that builds relationships. In a mostly cold industry filled with emotionless ads. And long-haul flights, JetBlue has taken the time to add love into their strategy which changed everything for them.