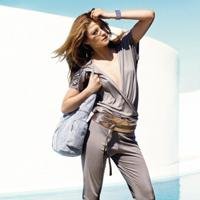 ASOS.com is the UK's market leader in online fashion retailing. It offers own-label, branded fashion and designer goods. Its headquarters are in Camden Town in North London. ASOS.com originally stood for As Seen on Screen. The company was set up in June 2000 with just two people to bring the latest fashion trends to shoppers as quickly as possible. It has rapidly grown to become the UK's largest independent online fashion retailer. It stocks over 22,000 product styles on its website and introduces up to 1,000 new products to its ranges each week. The ASOS.com website attracts over five million visitors a month and the company currently has around 1.2 million active customers (that is, people who have bought in the last six months). It was named Online Retailer of the Year in 2008 by Retail Week Awards.

ASOS.com provides high fashion clothing for women, men and children, as well as footwear, accessories, jewellery and beauty products. It aims these primarily at a target audience of 16-34 year olds. However, as the company continues to grow and diversify its product ranges and increase awareness, it appeals to a much wider online fashion market. Over 20% of its current customer database is aged over 35. Each week ASOS.com delivers 70,000 packages to the homes of its online customers.
ASOS.com has been able to exploit the increasing popularity of online shopping to help the business grow. According to research from IMRG UK, an organisation which tracks online sales:
around 50% of 1624 year olds buy clothes online more than once a month
30% of women have bought clothes online
the total UK online spend in 2007 was £42.0 million
there were 26 million UK online shoppers in 2007.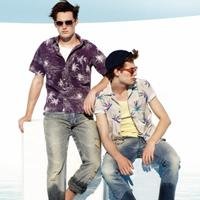 Online shopping provides customers with the convenience of making purchases whenever and wherever they like. ASOS.com' use of technology helps to increase sales by providing easy navigation around the website and helpful tools like the 'catwalk' option so items can be seen on moving models. The business also benefits from its visionary approach to traditional retailing by not having high street stores. This keeps its staffing and property costs down.
This case study shows how ASOS.com uses the product life cycle to ensure its product portfolio continues to meet the needs of its customers and provide up-to-date fashions in the fast-moving online retail industry.