Introduction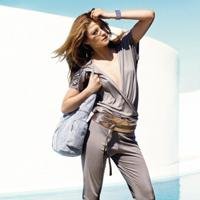 ASOS.com is the UK's market leader in online fashion retailing. It offers own-label, branded fashion and designer goods. Its headquarters are in Camden Town in North London. ASOS.com originally stood for As Seen on Screen. The company was set up in June 2000 with just two people to bring the latest fashion trends to shoppers as quickly as possible. It has rapidly grown to become the UK's largest independent online fashion retailer. It stocks over 22,000 product styles on its website and introduces up to 1,000 new products to its ranges each week. The ASOS.com website attracts over five million visitors a month and the company currently has around 1.2 million active customers (that is, people who have bought in the last six months). It was named Online Retailer of the Year in 2008 by Retail Week Awards.

ASOS.com provides high fashion clothing for women, men and children, as well as footwear, accessories, jewellery and beauty products. It aims these primarily at a target audience of 16-34 year olds. However, as the company continues to grow and diversify its product ranges and increase awareness, it appeals to a much wider online fashion market. Over 20% of its current customer database is aged over 35. Each week ASOS.com delivers 70,000 packages to the homes of its online customers.
ASOS.com has been able to exploit the increasing popularity of online shopping to help the business grow. According to research from IMRG UK, an organisation which tracks online sales:
around 50% of 1624 year olds buy clothes online more than once a month
30% of women have bought clothes online
the total UK online spend in 2007 was £42.0 million
there were 26 million UK online shoppers in 2007.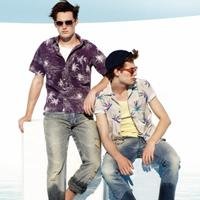 Online shopping provides customers with the convenience of making purchases whenever and wherever they like. ASOS.com' use of technology helps to increase sales by providing easy navigation around the website and helpful tools like the 'catwalk' option so items can be seen on moving models. The business also benefits from its visionary approach to traditional retailing by not having high street stores. This keeps its staffing and property costs down.
This case study shows how ASOS.com uses the product life cycle to ensure its product portfolio continues to meet the needs of its customers and provide up-to-date fashions in the fast-moving online retail industry.
The product life cycle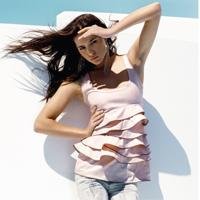 The product life cycle shows the stages a product goes through over time in relation to its sales. Whilst individual products have their own life cycles it is important also to understand wider market trends. The retail market also follows a life cycle. In the UK the total retail market is in a mature state with growth slowing down. Retailers have to compete hard, shown by declining sales in high street stores.

In contrast, the online retail industry is a young market still showing huge growth since its introduction period between 1998 and 2002. Between 2004 and 2007, total retail growth was just 4.6%, whereas online retail grew by over 130% in the same period. One of the big changes that occurred was a move by businesses from selling from a catalogue to direct selling online. This is clearly illustrated by the growing market share of ASOS.com.
In the fashion industry there is a fairly short product life cycle because trends and tastes change regularly. For example, the ASOS.com website features a range of own-brand dresses which are a 'must-have' fashion item for the summer of 2009. The product life cycle for an ASOS.com own-brand dress typically follows the following sequence:
Introduction The dress is made available to customers on the website. Fashion leaders adopt the new item. ASOS.com initially gives a lot of prominence to newly launched products on its website, for example, by having links directly to these items from the homepage and weekly newsletters.
Rapid growth ASOS.com needs to ensure adequate stocks so as not to disappoint customers. Once the item moves into the growth stage it tends to promote itself as customers see the item in newspapers and magazines.
Maturity At this stage, ASOS.com will remind people about the product online, through for example, trend features on the website and in its newsletter. It may order more stock to ensure supply. For example, one dress from the summer 2008 collection is still selling well and has regular repeat orders.
Saturation At this point, ASOS.com may decide to reduce the price to clear remaining stock. Sales provide an opportunity to make space in the warehouse for new products.
Decline people become tired of the item or it is replaced by a new product. Fashion and trends have moved on.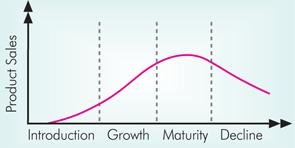 There is a stage to the life cycle before the product is introduced Development. In this phase, the ASOS.com buying team choose materials, styles and colours to produce a dress design. Suppliers then produce and distribute the goods to ASOS.com's warehouse in the UK ready for introduction to the market.
ASOS.com regularly introduces new products as customers demand the latest trends they have seen in magazines and on fashion catwalks. Introducing a new product involves considerable costs:
New stock needs to be purchased.
The website needs to be updated with pictures of the new fashionable items.
The ordering system needs to be updated.
The items need to be promoted through the website, newsletter and magazine.
There is the risk of an item selling poorly.
At the start of the life cycle, costs for a new product will be high whilst revenues are low. However, during the growth period revenues start to outstrip costs and contribute to the business' profitability. The life cycle in fashion can be a matter of days. Limited 100 a collection created in collaboration with students at London College of Fashion sold out in five hours.
Purpose of the product life cycle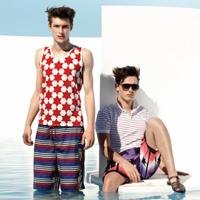 Knowledge of how the life cycle works is particularly important for a company like ASOS.com. The fashion industry is fast-moving and the individual product life cycles may be seasonable. This means that some items will only sell well during parts of the year. In addition, the lead time on the production and buying process means that ASOS.com must plan a season ahead. Fashion designers launch their new clothes collections in the same way. So, during winter 2008, ASOS.com would already have chosen and been planning for the promotion of its summer 2009 collection.
However ASOS.com enjoys an extended product life cycle due to the fact that the business has a large international market. In the southern hemisphere the seasons are the other way round to the UK. This, combined with an increasing trend to take winter holidays in sunny countries, means that summer items, such as swimwear, sell right through the year. Other items sell at unexpected times. For example, Ugg sheepskin boots would normally be considered a winter product. However, a few years ago, celebrities wearing them at pop festivals in the summer means they now sell all year round. As an online retailer, ASOS.com is not restricted in terms of space. It can offer products at times when high street retailers have to send certain categories of goods back to the warehouse. For example, ASOS.com's Holiday Shop performs very well at Christmas time.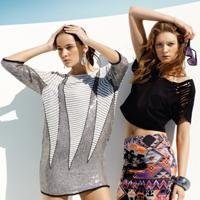 Understanding the product life cycle also gives ASOS.com managers greater control.They are able to predict when revenue will flow in and calculate the profitability of product lines.
They can plan the introduction and withdrawal of products. Some product lines will be highly seasonal. Other products such as classic blue jeans will have much longer life cycles and provide regular long-term revenue for the business. Managers therefore need to plan the appropriate type and level of promotion for different products.
They can support products through the entire life cycle. They can plan pricing strategies to extract as much revenue as possible at every stage. For example; promotional discounts can be used to encourage large numbers of people to purchase a new product when it is launched. Premium pricing may apply to a new limited edition dress.  Price reductions are often used at the end of the life cycle when the item is less popular and sales are declining.
Promotion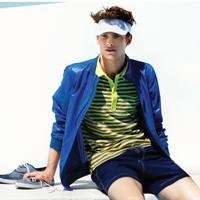 Promotional activity helps a business to provide potential customers with information about its products with a view to making a sale. ASOS.com is a market-orientated company. ASOS.com's Customer Relationship Management system helps it to understand its customers and their buying patterns. This means how different age groups and most importantly, how different attitudes affect what appeals to customers and influences how they will spend their money.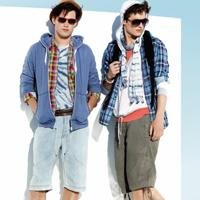 User information enables ASOS.com to target its promotional activity. ASOS.com gathers information about its customers and what types of fashion they like from its website registrations. For example, two women of the same age can have entirely different purchasing habits and fashion styles. This information helps ASOS.com decide where and how it will promote its products. ASOS.com's Public Relations department will target advertising to a broad range of publications simultaneously, such as Harper's Bazarre, Vogue, Elle, GQ or The Times newspaper. As part of online registration, customers provide email addresses. ASOS.com sends out email newsletters with updates about new products and offers twice a week to over 2.7 million customers.
By analysing a database of what its customers typically buy and how often they purchase, ASOS.com is able to target promotions directly at particular segmentsof customers. ASOS.com estimates what products will appeal to individual customers. It then targets promotions to customers on an individual basis. For example:
a younger customer who has in the past bought low-rise jeans may also be interested in buying a fitted leather jacket
a customer who has bought a dress from ASOS.com's Black range of products may also have the spending power to buy designer shoes and handbags.
Measuring the response to promotional activity is very important. A number of key performance indicators are used to measure effectiveness. When ASOS.com sends customers emails about a new product, such as blazers, it needs to know:
how many of these emails are opened
whether they are clicked through (read to the end)
how many of these convert into sales.

From evaluating these figures, ASOS.com can get a picture of how many customers are exposed to this promotional method and what sales are being generated as a result. Other important measures include the number of people using and purchasing from the ASOS.com website. If use is high and growing, it shows continued growth of the market.
Extension strategies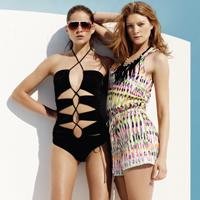 ASOS.com makes it easy for people to buy online as it has a huge range of own-brand, high street and designer labels on one website with a single basket check-out ordering service. Leading clothes designers and fashion houses choose to sell their clothes through ASOS.com because they know that this is a good way to reach a wide, international audience and generate revenue. ASOS.com is continually seeking to outperform its competitors and increase its market share. It does this by providing customers with choice, value, service and fashion credibility. It also needs to be aware of how the life cycle of its entire product range can be managed and extended to maximise revenues.

The Boston Matrix model helps ASOS.com to assess the value of product categories and plan strategies to manage them.
Poor performers such as last season's items that are now in decline or products that fail to launch are referred to as Dogs sales are poor and profits low.
Question Marks are new items that have been launched and may do well.
Stars are the items that are growing quickly and could go on to make a lot of money.
Cash Cows are items which are good earners and have been so for a while. For example, basic T-shirts and ASOS.com's own-label dresses continue to be popular year after year. These items have reached maturity and stayed there.
ASOS.com's challenges are to:
convert the Question Marks and Stars into Cash Cows of the future by increasing or extending promotion
manage the Dogs either by removing the item and cutting costs or reducing the price to sell quickly or re-using the materials in these garments to make new ones.
The profits earned from Cash Cows can be used to develop and promote Stars and Question Marks.
Conclusion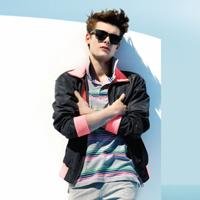 Fashion is a rapidly moving market. ASOS.com demonstrates the growing trend for online shopping with increasing numbers of visitors and purchases on its website year-on-year. ASOS.com meets the needs of its target audience by providing an exciting and continually updated website with regular new fashion items. Being able to target customers through personalised customer communications is a vital aspect of its promotion strategy.
It also continues to enhance the range of product areas it offers, such as kidswear and maternity clothes, launched in 2008 and 2009 respectively. ASOS.com also continues to develop the range of services it offers, for example, its 'Style with substance' initiative ensures customer emails are responded to within one hour. By understanding its customers' needs and the life cycle of its products, ASOS.com is able to provide a product offering which ensures customers keep returning to the ASOS.com website.
asos.com | The product life cycle and online fashion
About this case study:
This case study shows how ASOS.com uses the product life cycle to ensure its product portfolio continues to meet the needs of its customers and provide up-to-date fashions in the fast-moving online retail industry.
Click HERE to download this case study »
Supporting resources
Other Resources