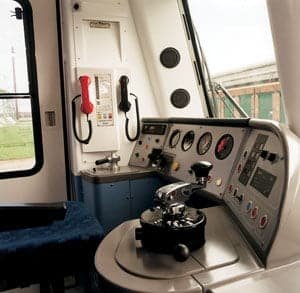 In today's rapidly changing business world, managers are repeatedly faced with a series of problems requiring a range of solutions. Although everyday problems are routine and relatively easy to solve, strategic problems are longer-term and require considerable judgement, intuition and experience. In order to solve such problems, therefore, the decision-making process needs to be based on hard data and informed analysis. It should also involve the freedom and flexibility for individuals to work together to make both critical and creative choices between a range of alternatives.
This case study focuses on a transportation joint venture between Adtranz, a manufacturer of railway vehicles and equipment, and Angel Train Contracts, a rolling stock leasing company. (Rolling stock is the term used to describe the stock of all types such as locomotives, coaches etc that run upon a railway.)
The challenge for this collaborative project was to develop high quality and affordable rolling stock which would meet the customer needs and requirements of a modern railway system. The joint venture needed to act quickly as the railway industry was concerned about the number of ageing multiple unit vehicles currently being used.
The background
An industry which is owned by the government is known as a nationalised industry or a public corporation. In 1979, the Conservative Government pledged to return selected publicly-owned enterprises to the private sector. Returning public corporations to the private sector is known as privatisation. The privatisation process for the Railway industry began with the 1993 Railways' Act.
Initially, it was difficult to predict exactly what form privatisation would take and how it would affect the different areas of the railway industry. As a nationalised industry, the railways had suffered from insufficient investment. This meant there were very few new rolling stock programmes and many railway vehicles were becoming run-down.