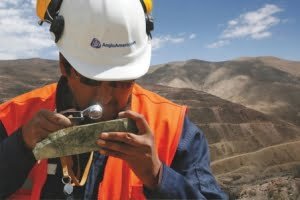 Anglo American is one of the world's largest mining companies. The company operates in Africa, Europe, South and North America, Australia and Asia. It owns a portfolio of mining
businesses and natural resources. These include diamonds and platinum group metals. Other activities include the mining and extraction of copper, iron ore and coal. The company employs
over 100,000 employees. In 2010 its operating profit was almost $10 billion.
Today, Anglo American is a more focused and performance orientated international mining company. It has a clear strategy in place to drive forward its ambition of being the investment partner and employer of choice in the mining industry. Part of this strategy is its Asset Optimisation (AO) programme.
The AO programme was designed around a holistic approach to both the health (skills development, mindsets and behaviours) and performance (cost and productivity improvements) of Anglo American's operations. The AO programme has continued to deliver benefits by unlocking additional value across the Group. It creates a business culture whereby employees are encouraged to work together and come forward with initiatives to improve the business.
A key feature of development within the AO program was its design, piloting and introduction into Anglo American's day-to-day business. This was supported by a formalised internal process called Operation Reviews (OR). The OR process, delivered entirely with internal resources, combines the strength of Anglo American's central technical capacity with the operational expertise from across the Group to create a team focussed on delivering value from operational improvement. Teams are made up in such a manner that the company is able to leverage its global best practice across the Group's complete mining value chain.
This case study shows how Anglo American ensures it operates in the most efficient way possible. Since 2008 Anglo American has, through the implementation of its AO programme, been able to deliver on its stated target of saving $1 billion from core operations by 2011.