Businesses help society to prosper. They do so by providing goods and services that consumers want. Businesses also contribute to the well-being of society. They provide jobs and incomes, innovate and build the skills of their employees and pay taxes to support government spending. They provide returns to shareholders and shareholder funds that generate incomes for pensioners.
Anglo American is one of the largest British-based international businesses and is one of the 20 largest companies on the London Stock Exchange. Chiefly through Tarmac, it employs nearly 8,000 people in the UK. It is also one of the world's largest mining companies. It has managed operations in over 40 countries and employs over 100,000 people worldwide.
Anglo American produces five main materials:

It also owns a 45% non-managing stake in diamond leader, De Beers.
Most of Anglo American's work is in primary industry. Primary industry is the first stage of industrial activity. For Anglo American this mainly means extracting materials from the ground through mining and quarrying. To produce metals like copper or platinum it then processes the ore.
These materials turn into manufactured goods at the secondary stage of production. For example, coal and iron become steel at a steelworks. Finished steel goes into many industrial products. These include steel for ships' hulls, car bodies, bridges or buildings. Anglo American seeks to contribute to sustainable development by being socially and environmentally responsible. It achieves this through high performance in five overlapping areas.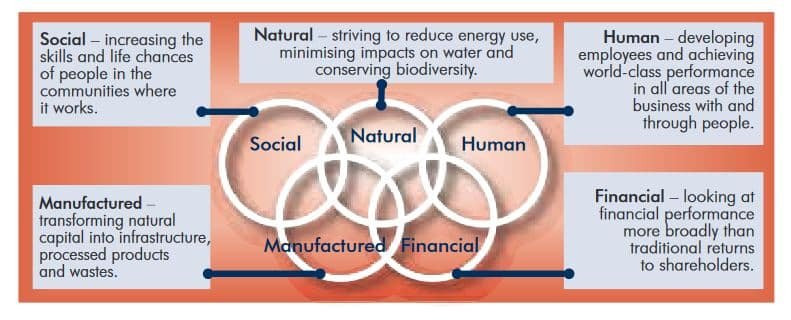 Sustainable development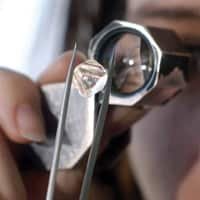 Sustainable development is ´passing on to future generations a stock of 'capital' that is at least as great as the one our generation inherited´.
Sustainable development is based on respect for:
One another, everyone who shares our planet
future generations (what is called 'inter-generational equity'), as well as the existing one
for nature itself for plants, animals and all life forms.
The exploitation of natural resources is essential for economic growth. For many poorer, developing countries, the development of these resources is the only means of attracting foreign investment and wider development. This in turn helps to fight poverty.