Introduction
asos.com is the UK"s leading online fashion store for women and men. Launched in 2000, the online retailer targets fashion conscious 16-34 year olds. On asos.com there are 9,000 products available at any one time, with 450 new fashion items added every week. These include women"s fashion, menswear, accessories, jewellery and beauty products. asos.com attracts 3.3 million unique shoppers every month and has 1.8 million registered users.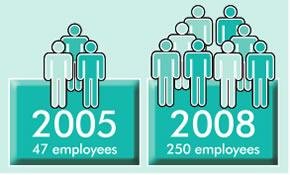 An online service of this scale requires a substantial background operation to fulfil orders and to provide customer service. Five years ago, asos.com had just 550 square metres of warehouse space. Today, to meet growing demand, asos.com now has 32,500 square metres of warehouse space equivalent in area to nearly five football pitches. In April 2005, asos.com employed 47 permanent staff. By February 2008, it had 250 employees. These human and physical resources are needed to meet rapidly increasing demand. Sales increased by 90% year on year for the 12 months to 31st March 2008. In April 2008, there was a daily average of 220,000 unique visitors to the asos.com website. The growth in sales translates into profit. Group profit is likely to be in excess of £7 million.
Ownership and management structure
asos.com is a public limited company (plc). This means that the business is owned by shareholders and that its shares can be purchased by the general public. asos.com shares are traded on the Alternative Investment Market (AIM), which is part of the London Stock Exchange.
Joining AIM has several advantages for a growing company such as asos.com. AIM-listed companies do not need to comply with the strict rules that must be followed by businesses listed on the main London stock market. They do not need to meet any size threshold, either in terms of market capitalisation or the numbers of shares that they issue. This means it is easier and cheaper to obtain an AIM listing. It provides smaller companies with a chance to raise capital through the sale of shares. This capital can be used to finance growth.
As a limited company, asos.com is required by law to have a memorandum of association and articles of association. A memorandum of association sets out the name and purpose of the company and the number of shares it can issue. The articles of association sets out the rights of shareholders, the roles of directors and other factors that relate to the control and management of the company. These documents establish a company as a legal entity. Without this legal framework, the business would not be able to issue shares.
The asos.com board consists of two non-executive directors and three executive directors. Non-executive directors do not have day-to-day operational responsibilities for the business. They are invited to join the board because they bring experience and qualities that can guide the strategic direction of the company.
Growth
Most companies seek to grow. They want to increase profits for their shareholders. They also want to increase the overall volume of business because this can lead to significant reductions in costs. These are known as economies of scale. For example, as asos.com grows, it will require a larger warehouse and distribution operation. As it handles more sales transactions, it will find it easier to make these operations more efficient. It will also be able to get better deals from its suppliers through ordering goods and services in larger quantities.
A company can grow in several ways. It can grow by simply selling more of its products. This is known as internal or organic growth. It can also grow by taking over or merging with other businesses. This is known as external growth. It is quicker to expand a business through external growth. However, a company would need finance to fund any acquisitions.
Integration
A company that seeks to grow through acquisition can adopt two main strategies.
A company that seeks to grow through acquisition can adopt two main strategies. It can pursue a strategy of horizontal integration. This occurs when a company takes over, or merges with, a direct competitor. For example, when the supermarket chain Morrisons acquired the rival Safeway chain in 2004, it simply created a larger supermarket chain. This was a classic example of horizontal integration.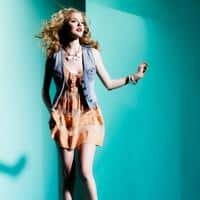 Companies can also seek to grow through a strategy of vertical integration. This is when it acquires a business at a different stage in the chain of production. It may acquire businesses that were previously its suppliers or its customers. For example, a furniture manufacturer might purchase a chain of furniture stores so that it can sell its products direct to consumers. It would previously have looked to sell its products to this retail furniture business. Acquiring or merging with customer businesses is called forward vertical integration.
The manufacturer could also choose to merge with one of its suppliers, such as a timber merchant. This would give it more control over one of its key inputs. Merging with suppliers is called backward vertical integration.
asos.com has achieved rapid growth organically. It has not grown by acquiring other businesses. Instead, it has grown by increasing its customer base, number of brands and products available to buy at any one time. Moreover, it has grown rapidly without incurring the problems that this can cause for some businesses.
Impacts of rapid growth
At first glance, rapid growth might seem to be a positive occurrence. However, it can cause problems and a firm that grows too quickly can run into difficulties. A surge in demand generates additional costs. It costs money to fulfil orders. For example, a business may require extra staff to process orders or it may need to buy in more stock or supplies. A business may have to meet these expenses before it receives the proceeds from the additional sales, and this can lead to cash flow difficulties.
Even if the company has enough capital to finance a surge in demand, it may still face problems. It may run into logistical difficulties and simply lack the short-term capacity to fulfil orders. It may not be able to make products sufficiently quickly to meet demand. This sometimes happens in the run-up to Christmas, when a manufacturer cannot produce enough of that year"s "must-have" toy or gadget. A business that fails to meet demand risks losing customers. It can take a long time to repair a damaged reputation.
Improving the business
asos.com's strategy of organic growth has shown substantial results. It has managed to satisfy increased demand. The company has also increased its market share. asos.com has recognised that the conditions were right for an online retail business in the fashion retail sector.
The company has used the Internet as the primary growth tool. It has tapped into the rapidly expanding online retailing market. As research in 2007 by the online retail consultancy Interactive Media in Retail Group (IMRG) showed:
total online spending in the UK reached £30.2 billion in 2006
the number of UK online shoppers grew from 16 million in 2003 to 25 million in 2006, an increase of 56 per cent over four years
Internet access grew by 45 per cent in the same period, with 42 million people having access in 2006 compared to just 29 million in 2003
the number of broadband connections more than tripled in four years, by 2006 there were more than 12.7 million UK broadband connections
asos.com targets its offer at a specific market segment of young (16-34) fashion-conscious consumers. This market segment now accounts for 20% of the Internet shopping population in the UK. According to the market research organisation Mintel, women aged 2024 are more likely than any other segment to spend their money on clothing and footwear. The average spend per head on clothing increased by 76% in 2006 to £1,208. asos.com offers an extensive and diverse range of products for men and women. Its departments cover:
own brand clothing
brands high-street and designer
footwear
accessories, for example, sunglasses
jewellery
swimwear
The clothing ranges also cater for narrow market segments, for example, for petite women (under 5"3´?). As well as its own brand, asos.com also enters into collaborations with designer labels. This enables it to provide well-known brands that appeal to its young, fashion-conscious target market. asos.com stocks over 400 brands including:
Diesel
All Saints
Fred Perry
Levis
Adidas
French Connection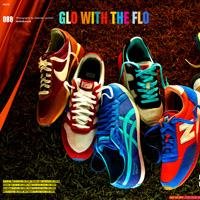 However, asos.com would not have grown so rapidly if it did not offer a pleasurable shopping experience. The first step in any online business is to ensure that the website offers something of real value to consumers, something that cannot be obtained by visiting a store or a shop. One central question dominates asos.com"s planning - why would consumers choose to buy clothes online when they could visit a shop and see, feel and try on different items? asos.com had to create an online shopping experience that offered convenience, choice, interesting styles, competitive prices, all complemented with high levels of customer service such as prompt and reliable delivery.
Heavy investment in the website and its underpinning technology has been vital. Behind the technology and the website, asos.com has invested heavily in ensuring that customers get what they want from the online store. Internet shoppers have very high expectations. asos.com knows that customers must be pleased with their shopping experience.
Communication to support growth
The structure of a business organisation usually alters as it grows. When a company is very small, a manager tends to take on most managerial functions. As a company grows, it often introduces new layers of management and organises itself into specialist departments. As it has expanded, asos.com has developed a more hierarchical organisational structure, with individual departments responsible for specific functions such as warehousing, product design and merchandising.
asos.com works in a rapidly changing market. It must keep up with developments in web technology. Customers can now track their orders online. Shoppers can refine the products they view on asos.com, by choosing colours, sizes and brands to suit.
The company tries to keep its website current by adding articles of interest to fashion conscious shoppers. This content is refreshed every week to retain the customer"s attention.
To enhance the shopping experience, asos.com has increased the size of product images on the web by 250%. It has also used a "catwalk feature" for women"s wear. This shows how the products fit and move to give the customer the best representation. The asos.com "Style Blog" is updated daily. This provides visitors to the website with features such as "Daily Shop", "Catwalk trends" and the latest fashion and celebrity news.
The company uses a number of other communication channels to drive growth:
It has increased the asos.com monthly magazine to 116 pages. The first three issues generated more than £1.5m in sales with an average response rate of 9%. This is higher than the industry average for this type of promotion. A menswear version of the magazine launched in May 2008, featuring practical style advice, entertainment news, band interviews and aspirational fashion stories to appeal to young male consumers.
It emails a newsletter twice a week to 1.8 million people who have chosen to receive it. This significant investment in creative resources has helped to increase sales from the newsletter by 137% in 2007.
As part of its PR campaign during 2007 there were 2,236 fashion editorial pieces about asos.com and its products in the consumer press. This was an increase of 59% against 2006.
asos.com takes a "best friend" approach to help build customer relationships. This means that customers recommend other people. Customers feel they have a personal relationship with asos.com and therefore want to share this with their friends. This type of "word-of-mouth" recommendation gives results above the industry average. Research on traffic to the asos.com website indicates that around 15% of customers visit the site following a personal recommendation. Furthermore, in a survey to find out levels of use of the customer magazine, 60% stated that they share their copy of the magazine with at least two other people.
In the last customer survey, 73% of customers stated that they would recommend asos.com to a friend.
As it continues to grow, asos.com needs to make sure that customers still receive the highest standard of service. Many customers still prefer to deal directly with someone one to one. It has a team of 30 customer service advisers. This team responds by email to all customer enquiries, such as product questions, stock requests or delivery status. asos.com has worked hard to reduce the average response time for customer enquiries from six hours to one hour.
Conclusion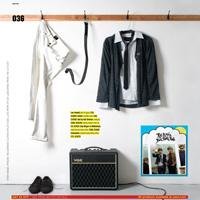 asos.com has achieved a remarkable growth since it first began trading in 2000. Following the dot.com bubble of the late 1990s, many people doubted the potential of Internet-based retail businesses. It has taken careful planning to ensure that asos.com meets customer needs. The business has grown organically. It has expanded its market share, taken on more staff, and grown sales and profits. This growth has been achieved through systematically planned investment in both people and technology.
asos.com | Strategic growth in the fashion retail industry