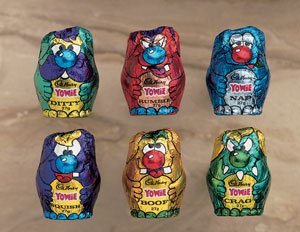 This case study examines an exciting new product idea from Australia – the Yowie – and shows how it is a good example of Cause Related Marketing. Everyone is familiar with Cadbury's Dairy Milk – it is one of the nation's favourite chocolate products. In Australia, Cadbury Schweppes has found a way of adding more value to Cadbury's Dairy Milk.
This has been done by shaping and packaging the chocolate into fun characters, known as the Yowie, in such a way as to fuel a vast consumer interest. In addition, the product has been paired with a key area of consumer concern and interest – the environment – by combining the product with educational content, such as theme-related toys, books and CDs.
What is cause related marketing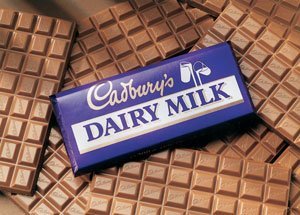 Marketing is 'the management process responsible for identifying, anticipating and satisfying customer or consumer requirements profitably'. Marketing involves finding out exactly what the customer or consumer requires and then providing goods and services in a way that delights them. In essence, this involves providing the best possible marketing mix, i.e. the right goods, at the right time, in the best possible places and with the most desirable level of promotional activity. Today, the term social marketing is used to refer to the way in which modern marketing is concerned with meeting the wider needs of the society in which business operates. Social marketing recognises that consumers' brand requirements are important but it also takes into account the needs and expectations of the wider community. Cause Related Marketing has become an important ingredient of this marketing mix.
Cause Related Marketing is a commercial activity by which businesses and charities (or causes) form a partnership with each other to market an image, product or service for mutual benefit. It is a marketing tool used to help address the social issues of the day, by providing resources and funding, whilst at the same time addressing important business objectives. Examples of Cause Related Marketing in the UK include a partnership by Cadbury Limited and Save the Children which raised funds for Save the Children and focused community programmes to the benefit of Cadbury's corporate image.  Another good example from the retailing industry is Tesco's 'Free Computers for Schools' which is based on parents and friends of schools collecting vouchers in proportion to the amount of money they spend in Tesco stores. When Cause Related Marketing works well, everyone wins – the company, the cause and the consumer. In business terms, this is known as a win/win/win situation.