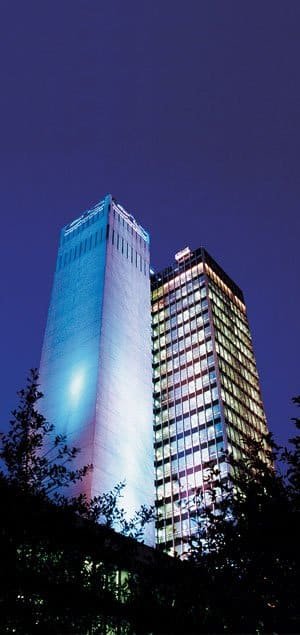 CIS operates in one of the most dynamic and complex insurance markets in the world. Insurance is one of the UK's major industries, with an estimated 700 businesses providing investment and protection products to more than 46 million customers. In recent years, competition in the industry has intensified. To survive and continue to prosper, banks, building societies and life assurance companies are having to adapt their business operations and their strategies.
One result of this process has been the trend for insurers and building societies to forsake their mutual status and become public limited companies. This case study looks at the reasons behind such a move. It examines the impact for customers and explains why the CIS as a life assurance society is committed to maintaining its co-operative basis of trading.
So what exactly is a mutual organisation?
What makes a mutual organisation different from a public limited company (plc) is that it exists only to serve its members or customers. A mutual society does not have any outside owners or shareholders and so all profits are applied for the benefit of its customers.
A plc, on the other hand, is owned by its shareholders who require an ongoing return on their investment in the form of dividends paid out of any profits the company makes. As a result, they will also strongly influence the way the company is run and managed.
The most recognisable form of mutual organisation in the UK is the building society whose origins date back to the 19th century when people would share risks and pool resources to buy every member of the group a home. The same principles of self-help led to the formation of the co-operative movement, with the first co-operative set up in Rochdale in 1844. Co-operatives operate in a similar way to mutual organisations.
The Co-operative Insurance Society (CIS) was established in 1867. It was the world's first co-operative insurer and today remains the only co-operative insurer in the United Kingdom. The Society is not strictly a mutual in that it does have a limited share capital. But no dividends are payable and only nominal interest is paid to the main shareholder, the Co-operative Wholesale Society Limited. The absence of shareholder commitments means that money is invested solely for the benefit of customers.
CIS is one of the most successful insurers in the UK. The Society provides for the insurance and investment needs of around 31⁄2 million families with a competitive range of products putting it in the top ten of UK personal insurers. In recent years, CIS has become a leading provider of personal equity plans with customers investing over £860 million into its three unit trusts.
Co-operative values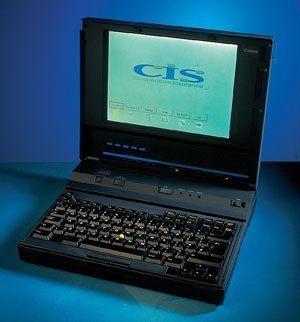 So in what way does being a co-operative affect the way that the CIS operates?The best answer to the question is to examine the Society's three principal objectives, which are so important that the organisation refers to them as obligations. These are to:
serve exclusively the interests of its policyholders;
invest funds solely in the interests of its policyholders;
use all profits for the benefit of policyholders.
At the heart of the CIS's co-operative ethos is the profit-sharing concept. The Society distributes profits as bonuses to life assurance and pension policyholders and as premium discounts to motor and household insurance policyholders.
In 1996, CIS is distributing a record £581 million to its life and pension policyholders. Loyal customers with motor and home insurance policies will receive discounts on their premiums amounting to £27 million. In addition, the Society has recently reduced the charges on its unit trusts.
A changing market
To understand the reasons why organisations may want to de-mutualise, it is necessary to know something of the changes that are occurring in the overall market. The key impetus in the 1980's and 90's has been the battle for the customer. Access to existing and new customers and the ability to sell them a range of products and services to keep out competitors has been the name of the game. It is important not only to attract customers, but also to keep them.
Application of technology, through companies being able to hold and quickly access larger amounts of customer information, continues to have a major impact, both in bringing about more competition and in providing new companies with easier access to the market.
The UK industry has one of the most heavily regulated systems in the world, meaning consumers are well-protected but causing companies' costs to rise as a result of the need to provide more information and commit more resources to employee training. In order to keep up with these market changes, there are two main issues which mutuals as well as plc's must address:
The impact of mass marketing
The size of an organisation
Mass marketing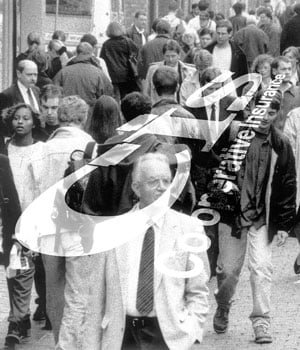 Much of the competition lies with having access to customers and selling the widest range of services to them. Traditional insurers are increasing their range of business to include banking and mortgage products. Direct operations (e.g. Direct Line) have emerged, who sell their product over the telephone or by post, rather than face-to-face in a high street branch or by employing a salesman to call on customers at home. Also, non-financial services companies (e.g. Marks and Spencer and Virgin) have entered the market applying their retailing expertise of consumer brands to financial services products.
Financial services players now need to be a minimum size to be able to compete effectively. It is often the case that the larger an organisation is, the more cost-effective it can be as administration and selling costs become lower due to the fact that they are shared across a wider product range. A mutual society, unlike a plc, does not have access to the equity market to raise capital if required. This means that if it has ambitions to expand, a mutual will have to provide the funding from its own resources i.e. expand by organic growth.
Another method of expansion is through acquisitions, which are seen by PLCs as a fast track to growth with duplicated services being stripped out and a more efficient organisation emerging. An example of this option is the merger of Royal Insurance and Sun Alliance. This method of growth, however, requires access to a large capital base and so may not be open to some mutual organisations. CIS believes that to survive in the financial services market of the future, a financial services provider will need to successfully achieve a number of standards. It must:
provide competitive, value for money financial products;
deliver the best in customer service;
invest in new technology.
Ensuring value for money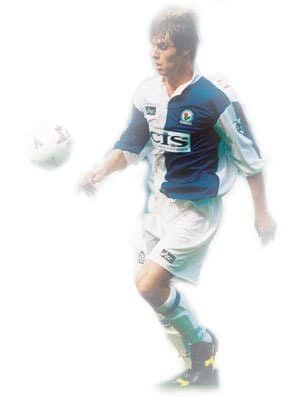 The CIS aims to provide its customers with the best value for money and top-performing products. Its expenses are amongst the lowest in the industry which means that the Society can ensure that as much as possible of each customer's premium is made to work for their benefit. This also has an impact on the overall investment performance of an individual policy. CIS maturity payouts on its life assurance policies comfortably exceed the average annual rate of inflation.
CIS is a home service insurer operating exclusively through a sales network of 7,000 full-time representatives - the second largest salesforce in the UK - who provide a direct personal service in customers' own homes. The representatives visit customers regularly in their homes and are able to build up a personal relationship with them. For the customers this personal service means that they have one point of contact who can not only provide them with professional financial advice but who can also provide support if, for example, they need to make a claim.
Conclusion
The Society continues to ensure that its values are highly promoted together with the strong support of its brand name. In addition to other promotional support, CIS has become club sponsor of Blackburn Rovers F.C. and is a major advertiser at all Premier League football grounds.
CIS has ensured its continuing success by focusing on its co-operative principles and by adapting its business strategy to meet such challenges that present themselves. The Society can look forward to the future with confidence as it continues to demonstrate the benefits of co-operative insurance to its customers.
CIS is investing millions of pounds in modern technology to support its traditional methods of operation. In addition to CIS's continuing investment in the training of its representatives, key sales staff now use a laptop computer to record customer details whilst they are in the customer's home.